Sundays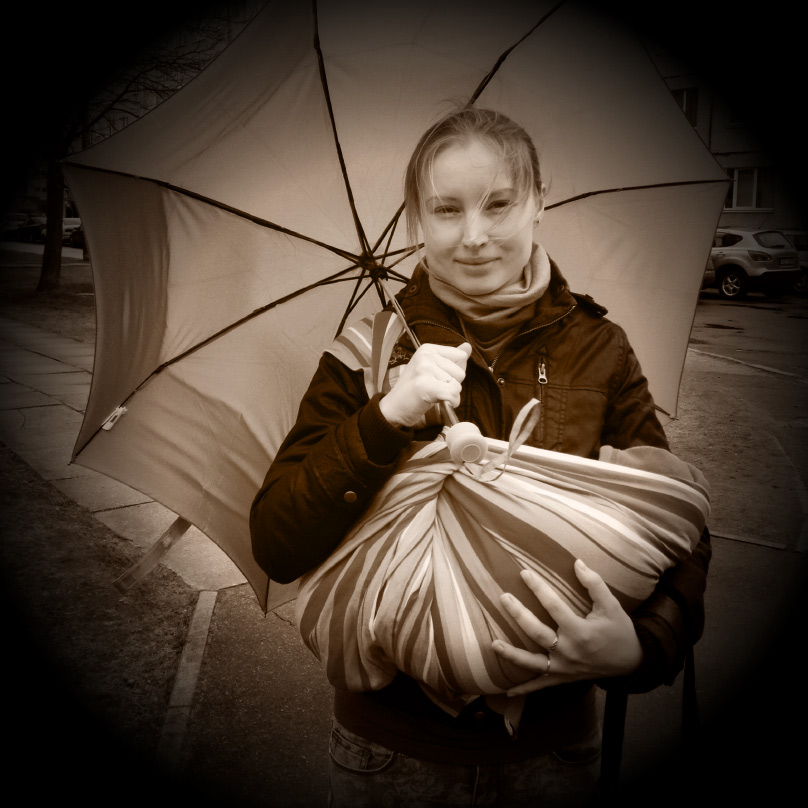 Воскресенья
I love sundays. Sunday is a day when when there are only two of us: me and my husband. It's a Sunday when we can took off to Bauska or Ligatne on the spur of the moment, or spent the whole day at home and have the best time in our lives just because we have each other close.
Я люблю воскресенья. Воскресенье — это наш день с мужем, когда мы есть только для друг-друга. В воскресенье мы можем сорваться и поехать куда-нибудь в Бауску или Лигатне, а можем просидеть целый день дома и получить столько же удовольствия просто от того, что мы рядом.
Now there are three of us on Sundays. One more little man has arrived. It's a matter of a time for our strolls going no further than our district or my mom's house who lives almost in the next neighbourhood. But my heart really doesn't ask for anything else since Marge sleeps beyond it.
Теперь по воскресеньям нас трое: плюс один маленький человечек. Временно наши прогулки ограничены пределами нашего микрорайона и походами к бабушке, которая живет чуть дальше, чем в соседнем дворе. Но с Марго у сердца моя душа больше ничего и не просит.
It was a gorgeous day yesterday. If I want to paint skies, then I'll definitely look at the photos from yesterday.
А день вчера был очень красивый. Если мне захочется рисовать небо, то я посмотрю на фотографии вчерашнего вечера.