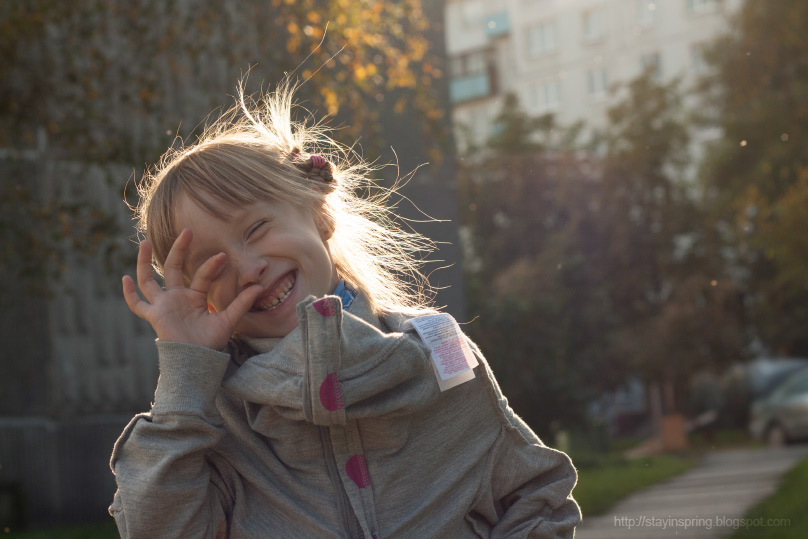 Размышления о родителях с фотоаппаратом
It was freakishly cold outside today! In fact, it was so cold, that I was thinking for the yarny coat for my camera.
Сегодня было ужасно холодно на улице. На самом деле было настолько холодно, что меня посетила мысль, а не связать ли для фотоаппарата кофточку.
So today I'm sharing photos that were taken one month ago, when it was relatively warm here and all Veronika needed was a light scarf and a hoody.
Сегодня я просматривала фотографии, сделанные примерно месяц назад, когда листья только начинали желтеть, и для тепла было достаточно одной кофты и лёгкого шарфика.