This Morning
Это утро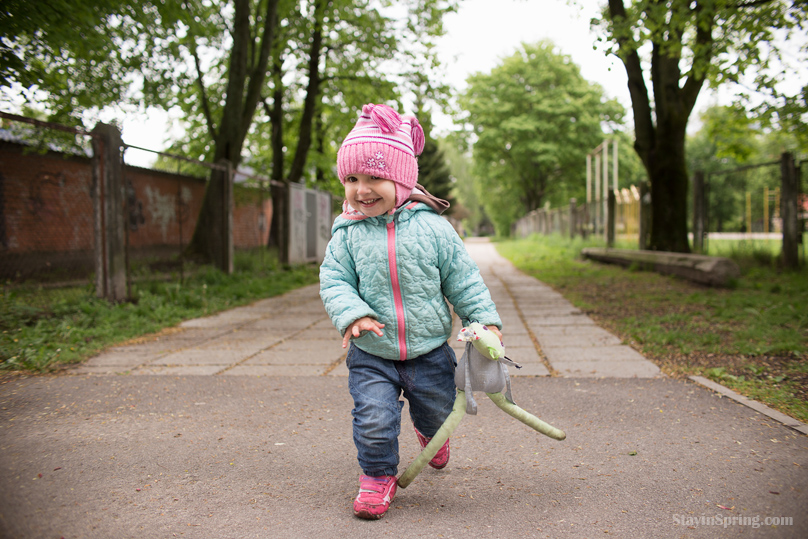 Wow, it's getting even colder! Look, Marge is in her winter hat again! My hands were freezing and became totally red while I was clicking. I was sorry for not taking gloves and scarves outside. And of course, it was just yesterday when I put away winter accessories.
Что-то, ещё холоднее стало. Смотрите,  на Марго зимняя шапка! Пока я фотографировала, руки замёрзли и аж покраснели от холода, и я мечтала о варежках и шарфе. И, конечно же, я как раз два дня назад убрала все шарфы-шапки-варежки.
They have chickens there, this is what Marge is looking on. Next time I'll take a longer lens to capture chickens too.
У них там курицы. На них Марго смотрит с таким интересом. В следующий раз возьму телеобъектив, чтобы заснять куриц тоже.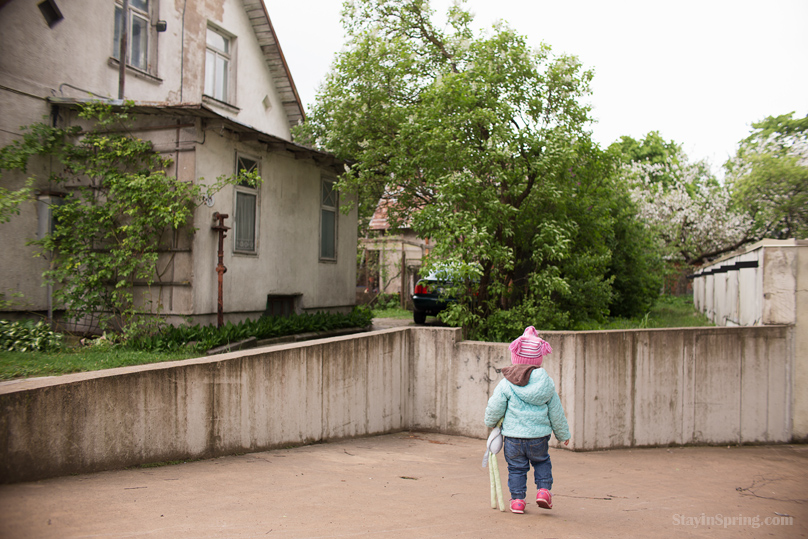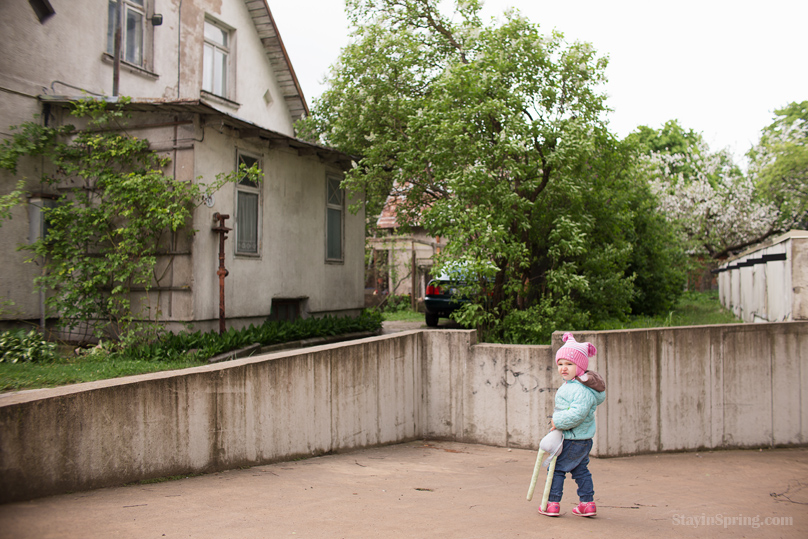 Northern wind gusts.
Порывы северного ветра.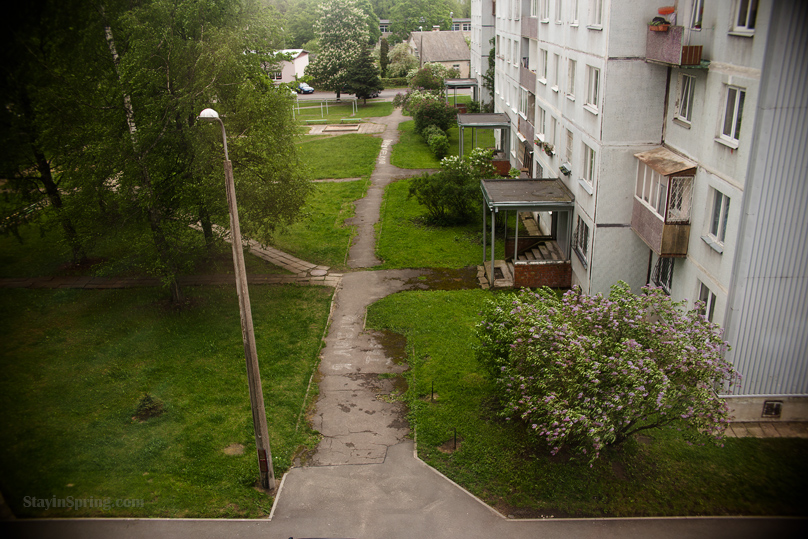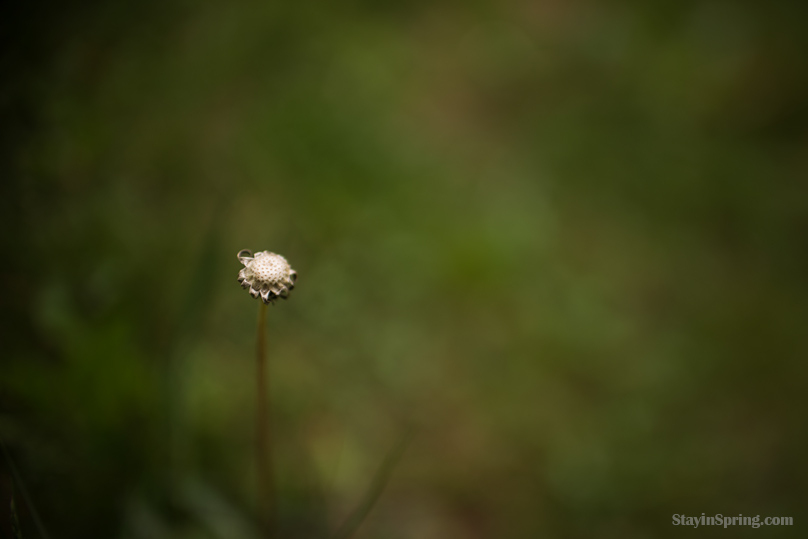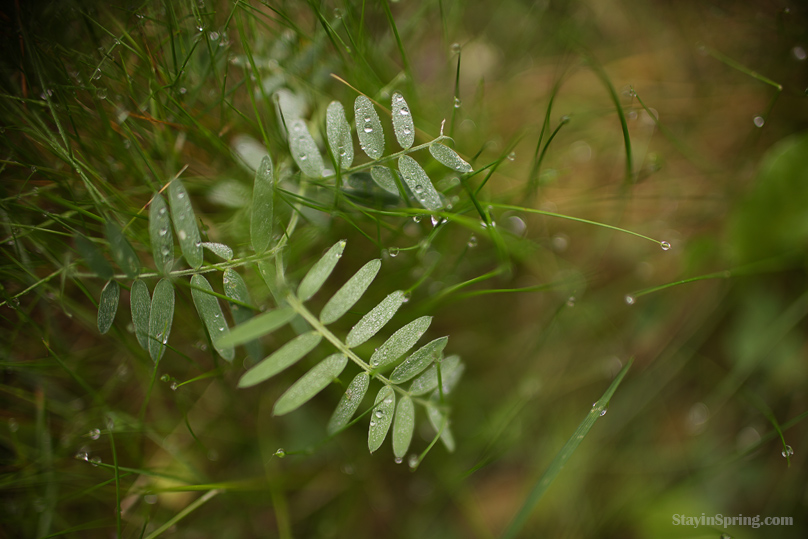 Dull colors of our neighborhood. Though, I like that everything is either green or purple.
Блеклые краски нашего района. Хотя, мне нравится, что цвета сами удачно складываются в зелёно-фиолетовую гамму.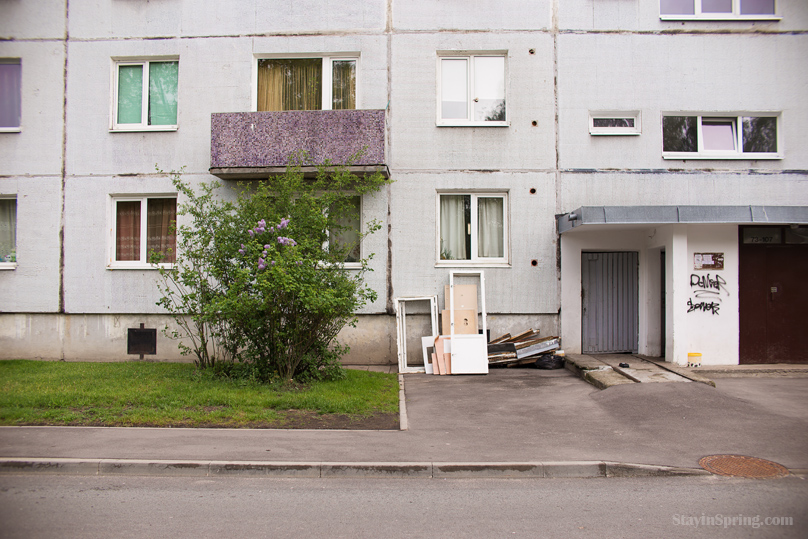 She likes to walk on that fallen lantern poll.
Ей нравится ходить по этому упавшему фонарному столбу.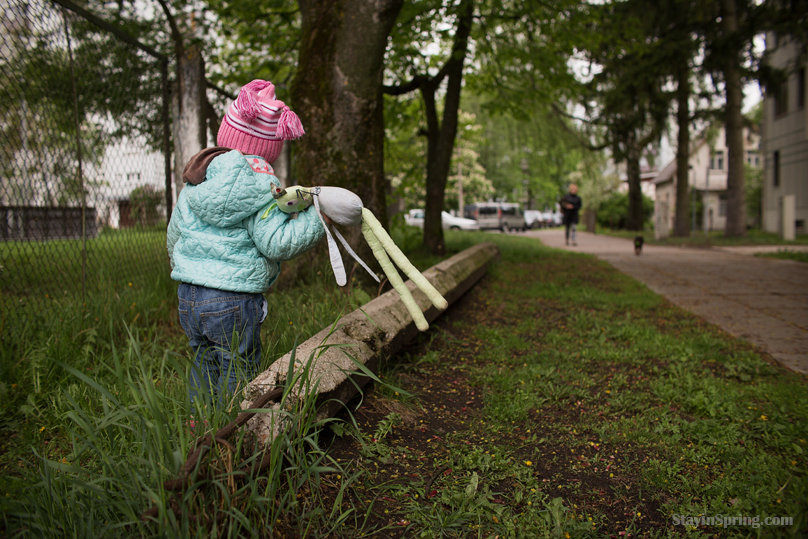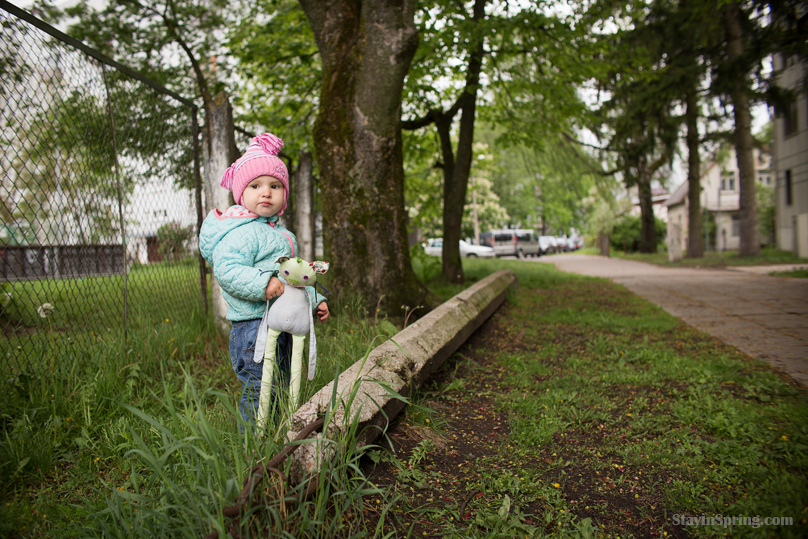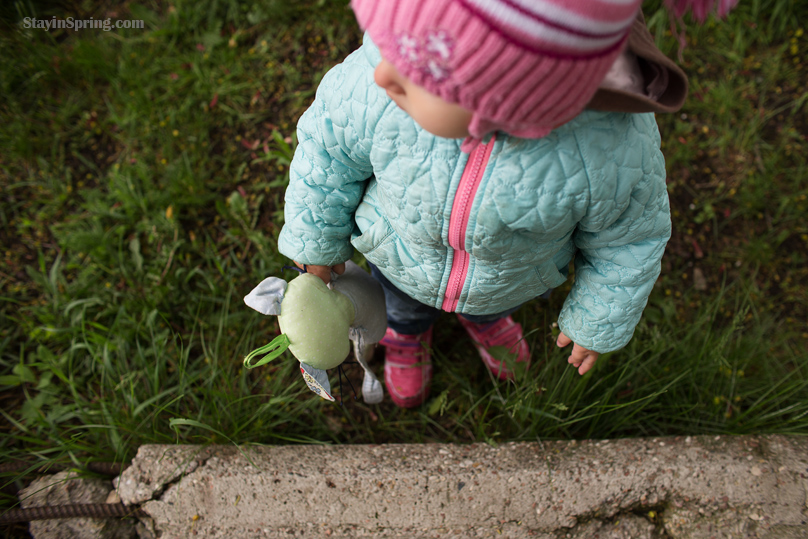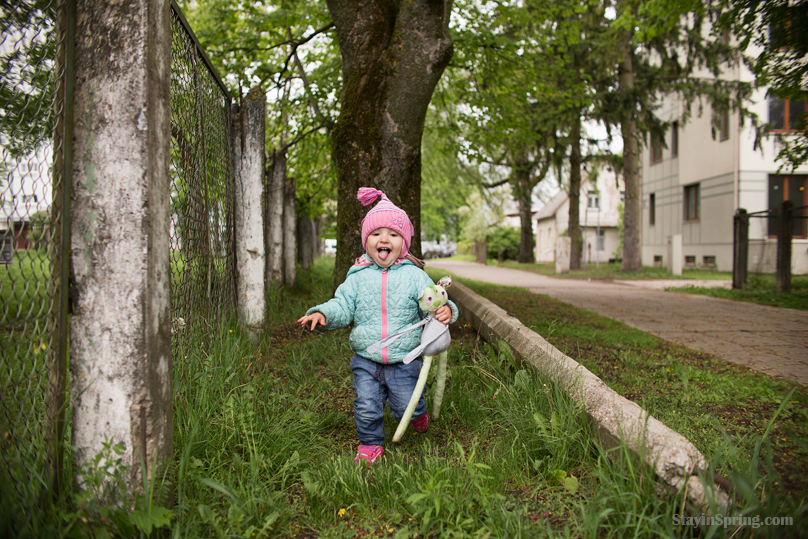 She gets upset when her hands get dirty.
Она расстраивается, когда пачкаются ручки.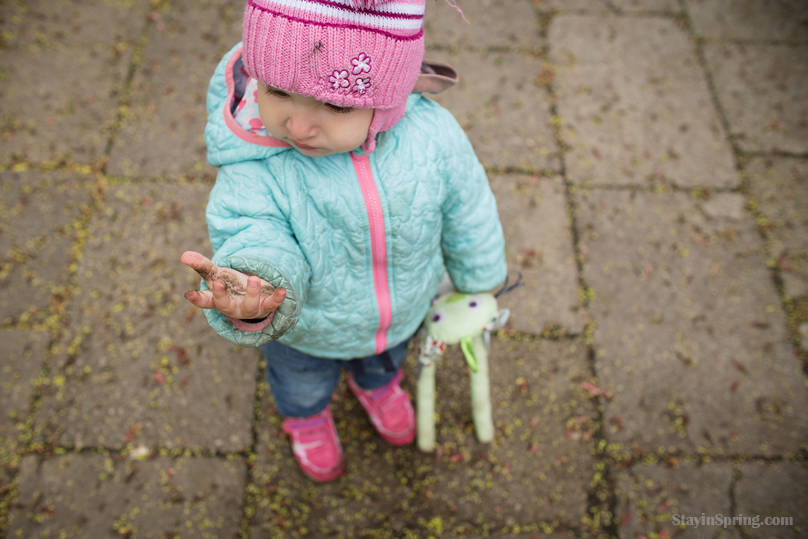 And she loves-loves-loves puddles! So does the cat.
И ей очень-очень нравятся лужи! Котику тоже.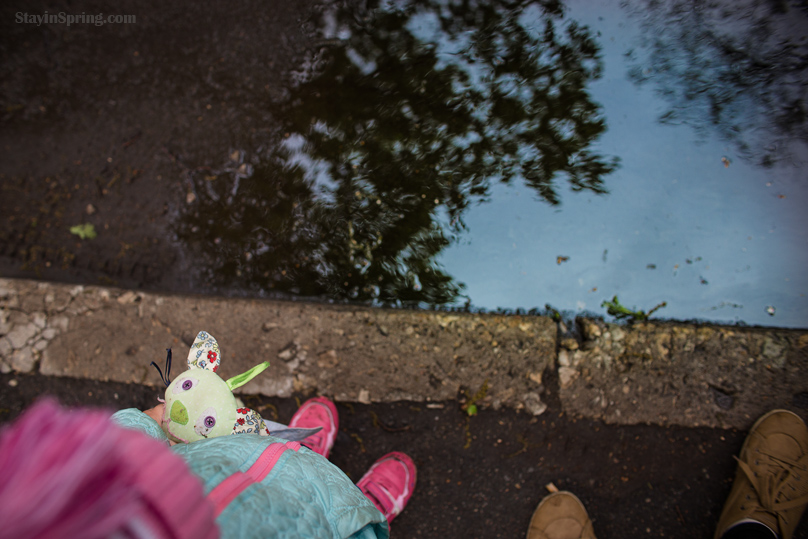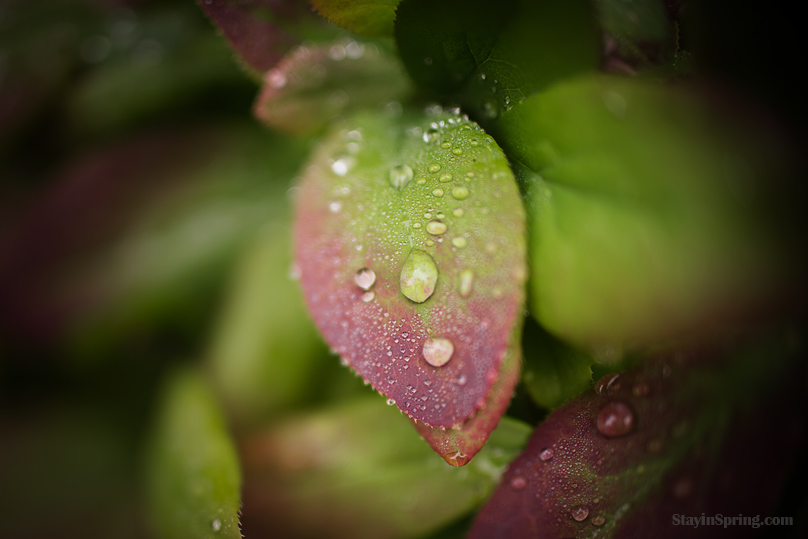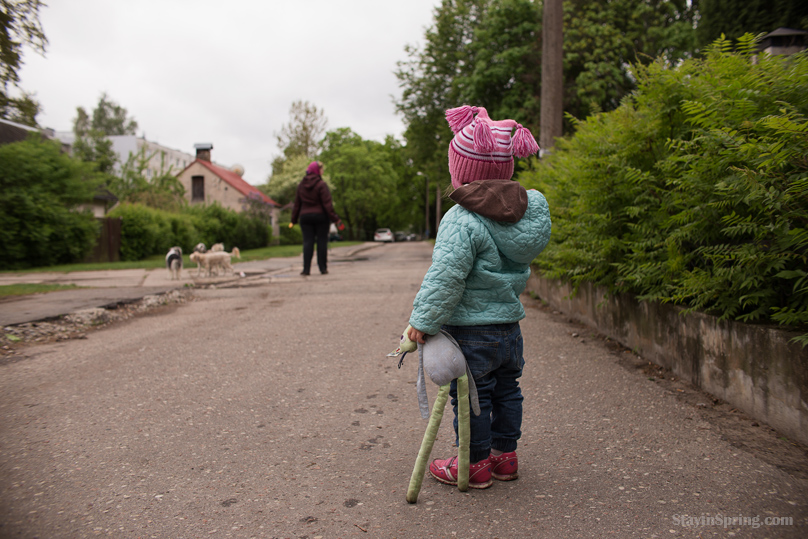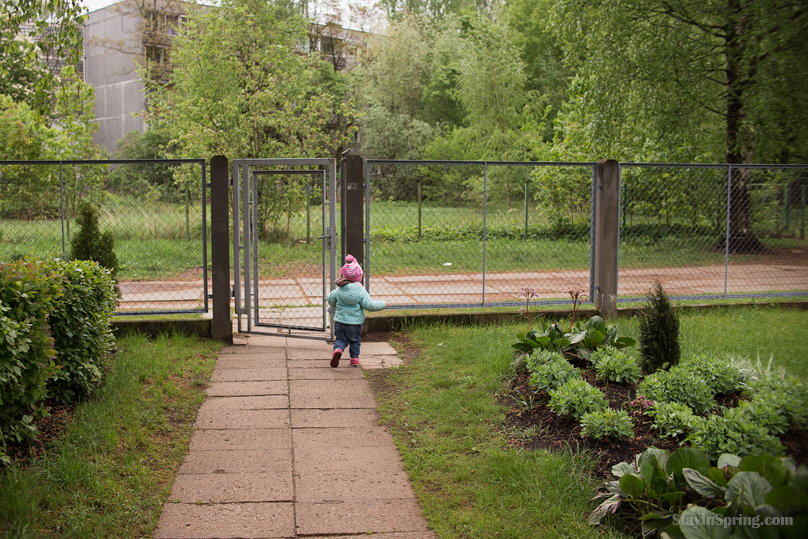 Today I had fun with 30 mm lens. And I'm happy that I practice free-lensing almost each time I'm out with the camera!
Сегодня я гуляла с объективом 30 мм. И рада, что теперь практически каждый раз делаю несколько кадров в стиле фри-ленс.