Baking Party Stationery
Шаблон конверта и бланк для приглашений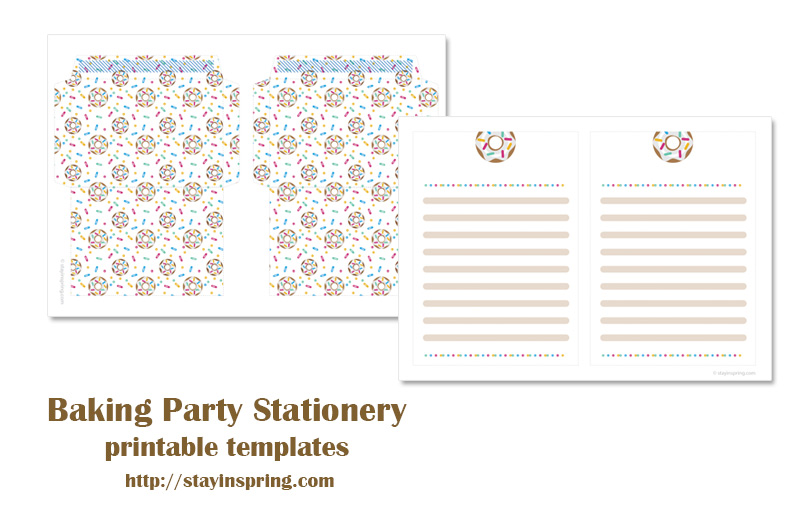 Do you like to get together with friends and share interesting activities, like crafting or baking? Well, I do. And my kids do either. And now that it's time for a winter cookies baking (I have one favourite cookies' recipe for this time of a year that I'm going to share next time), Anastasia decided to invite her friends for cookies baking party!
Вам нравится собираться с друзьями, чтобы провести вместе время за интересным занятием? Мне да. И моим детям тоже. И теперь, когда пришло время уютной зимней выпечки (у меня есть один любимый рецепт на это время года, которым я собираюсь поделиться в следующий раз), Настенька решила пригласить своих друзей вместе печь печенье!

And I designed invitations specially for this case that you can download!
Click to download C7 sized envelope templates and invitation blanks (A4).
I have one more thing to share. Kids and I just loved the activity of a Christmas tree and room decoration on paper from Activity Village. The illustrations are gorgeous and very detailed, just the way I like it! Believe me, I couldn't stop myself from helping my kids to colour these!
У меня есть ещё кое-что, чем поделиться сегодня! Детям очень понравились
украшение комнаты и ёлочки на бумаге
от
Activity Village
. Да что там говорить, иллюстрации до того детальные и красивые, что я сама не могла оторваться от помощи детям в раскрашивании. Вот, какая красота вышла у Веронички!