Festive Riga Views
Нарядная Рига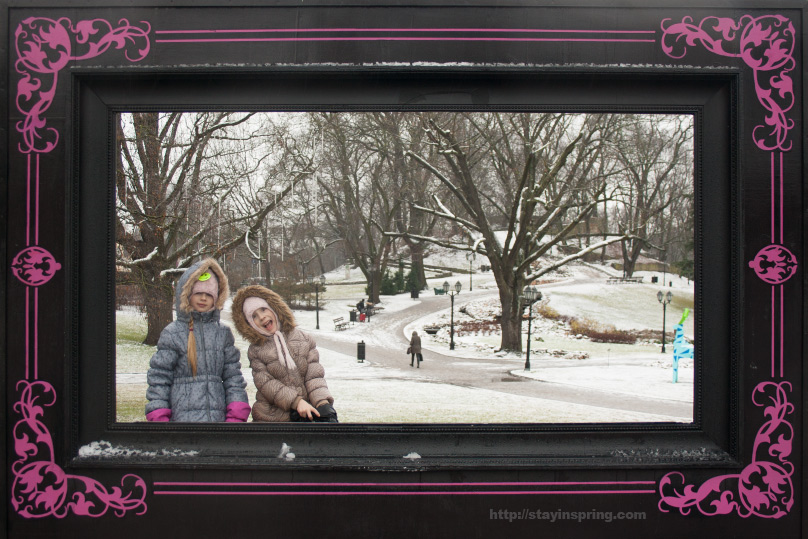 School holidays have started today (hooray for the company at home!). And today we had to go downtown to fetch our Christmas cards. Yeah, I know, it's a bit too late for Christmas cards, but it's me and my time-feel and my organisation skills. And it's better late than never, isn't it?
Сегодня первый день школьных каникул (урра компании дома!). И сегодня нам надо было съездить в Центр за нашими праздничными открытками. Аха, я знаю, поздновато заниматься праздничными открытками, но это же я и моё чувство времени с организационными способностями. К тому же, лучше поздно чем никогда, не так ли?
So, we were out after the Christmas cards, but our journeys never start absolutely successfully. A tad of bad luck always haunts us (Ok, me) and we (I) had to return after Anastasia's student bus pass and after the KEYS left in our door lock (QUITE awkward of me). And, of course, we missed our bus.
Итак, мы отправились за нашими открытками, но наши путешествия редко проходят без сучка и задоринки. Нас (ладно, меня) всегда преследует немножечко неудачи. На этот раз мне пришлось вернуться домой за Настиным проездным и за КЛЮЧАМИ, которые остались в дверях (довольно неуклюже с моей стороны). Ну и, конечно, на автобус мы опоздали.
But then, actually, the luck turned it's face to our side. And despite of the rain that switched from the harmless snow, we had a nice walk in the centre of Riga. Yep, despite of the overcast weather Riga looks quite fancy in it's festive outfit.
Но потом, в целом, удача повернулась к нам лицом. И, несмотря на дождь, который начинался безобидным лёгким снежком, прогулка по центру Риге вполне удалась. Да, несмотря на серый облачный день, Рига смотрится весьма симпатично в своём праздничном наряде.
Basteikalns view.
Вид с Бастионной горки (Bastejkalns).
Liberty statue of Latvia.
Статуя свободы.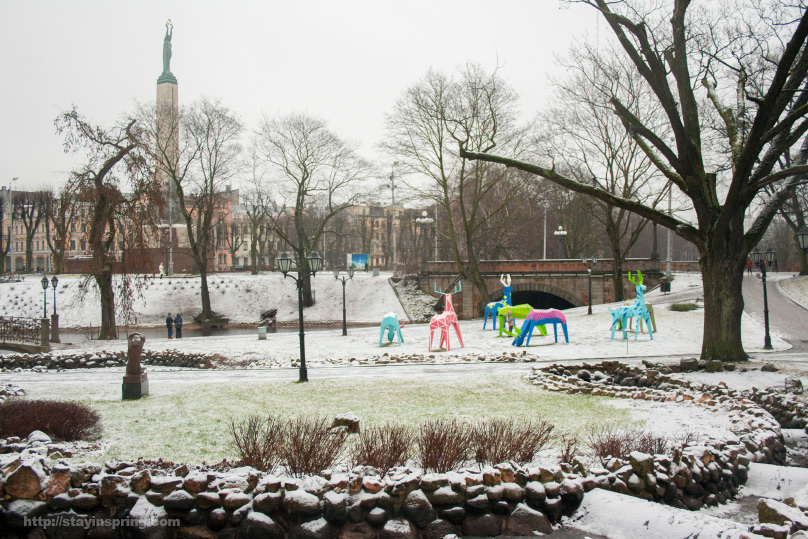 City channel.
Городской канал.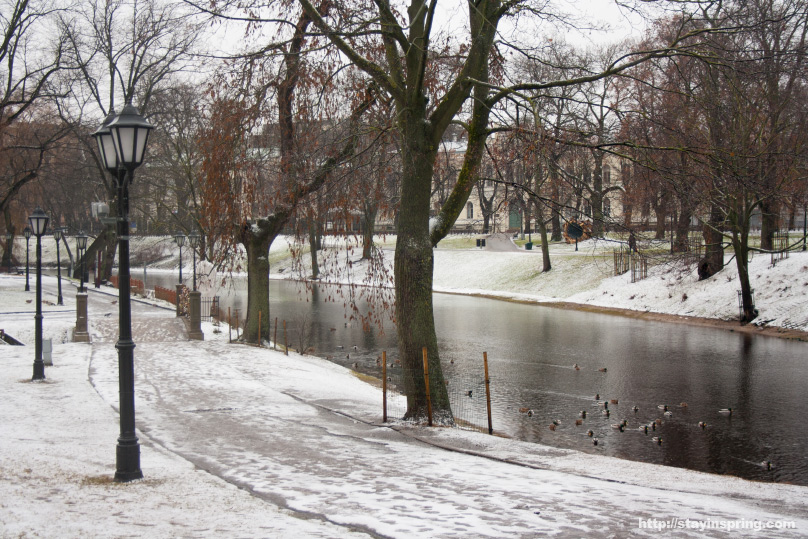 Livu square.
Площадь Ливу.
Dome square.
Домская площадь.
Back to Livu square.
Вернулись на площадь Ливу.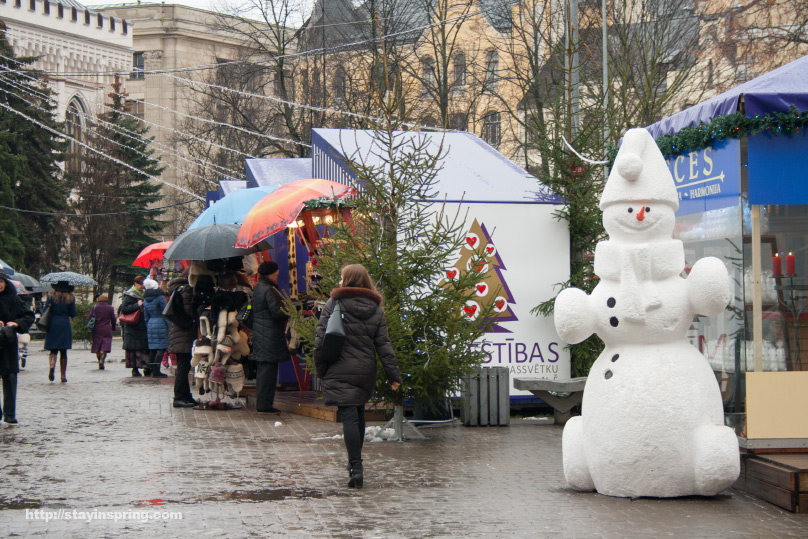 Dancing Christmas trees.
Танцующие рождественские ёлочки.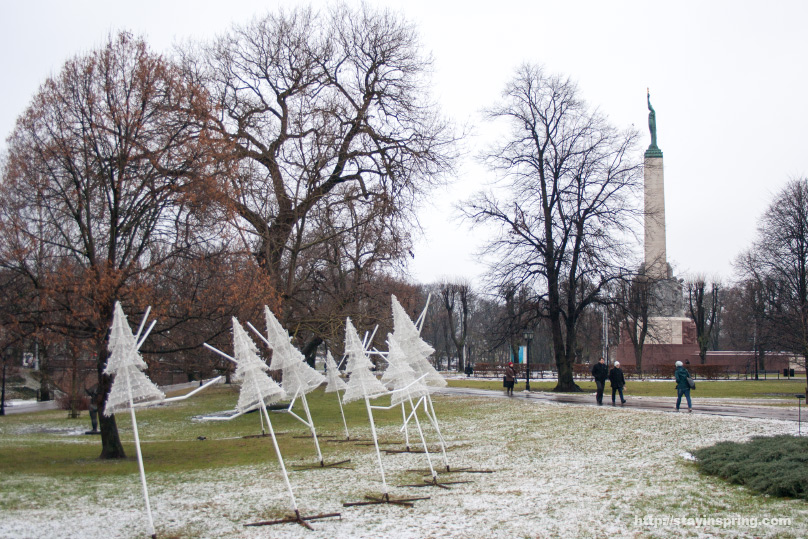 Esplanade fair.
Ярмарка на Эспланаде.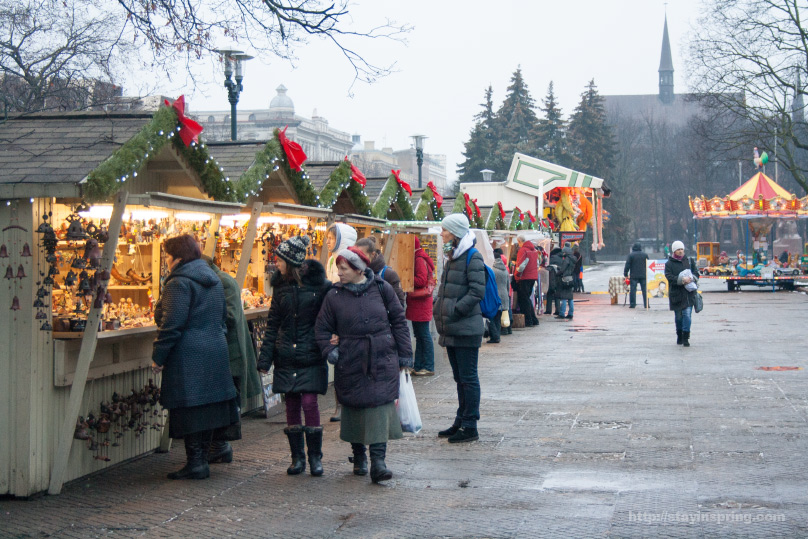 The Rabbit kingdom on the Esplanade.
Королевство кроликов на Эспланаде.