Journey to Barcelona (I)
Барселона, часть I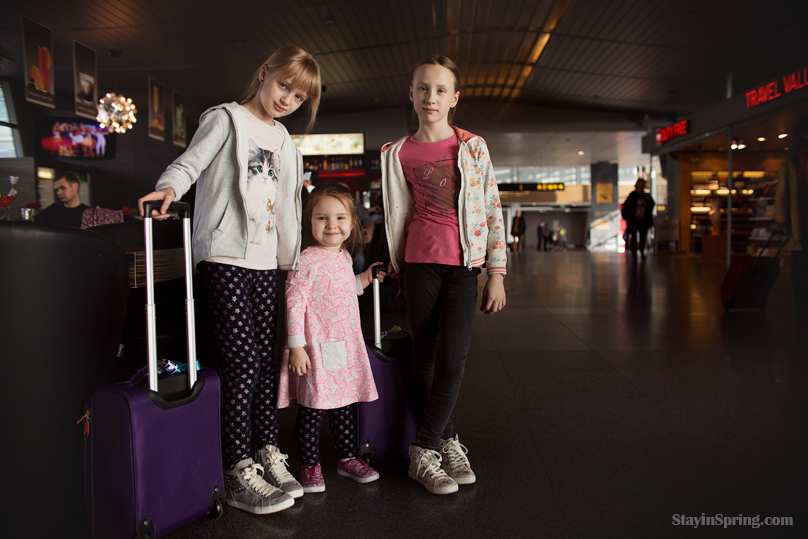 We had planned a journey to Barcelona for this spring break. It was our first flight with all of our girls, the first flight on a plane for Veronica and the first flight that Marge might remember. That means it was a big thing for us and, of course, I wanted to document it in my way.
На эти весенние каникулы у нас было запланировано путешествие в Барселону. Это был наш первый совместный полёт со всеми нашими девочками, а также первый полёт для Вероники и первый полёт, который Маргоша, возможно, будет помнить. А значит, для нас это было большое событие, и мне хотелось сохранить о нём память.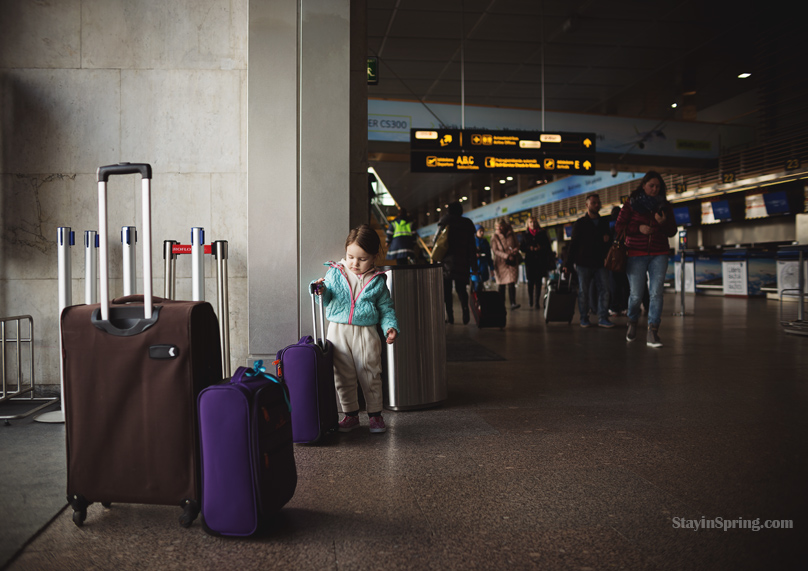 On Monday, we headed to the airport right after Marge's day nap and she was a little cranky since she was taken in our car right from her warm bed. We arrived at the airport and waited for my husband to leave the car at the parking area.
В понедельник мы отправились в аэропорт сразу после дневного сна Маргоши. Марго была немного капризна, т.к.была одета в уличную одежду и посажена в машину только вылезши из постели.
We traveled with one large suitcase and two little ones for the kids to take in the plane as their hand baggage. Actually, it was a real challenge to find suitcases of the size that would fit the demands of the airplane company. Marge instantly fell in love with one of the bags that belonged to Veronica and wouldn't let anyone carry it except herself. Poor Veronica was so kind to let her do it.
Мы взяли в путешествие один большой чемодан и два маленьких для старших девочек в качестве ручной клади в самолёт. Оказалось довольно сложно найти чемоданы таких размеров, чтобы они подошли под стандарт авиокомпании. Марго в итоге влюбилась в Вероникин чемодан, не хотела его отпускать и всюду таскала его сама. Бедная Вероника была так добра, что не стала у Марго забирать чемодан.
Marge was worrying about the largest suitcase that was gone to the baggage tray.
Маргоша беспокоилась о самом большом чемодане, который уже уехал в багаж.
A cafe.
Кафе в зоне tax-free.
And, of course, a toilet.
И, конечно же, поход в туалет.
Right before getting on the plane.
Перед посадкой в самолёт.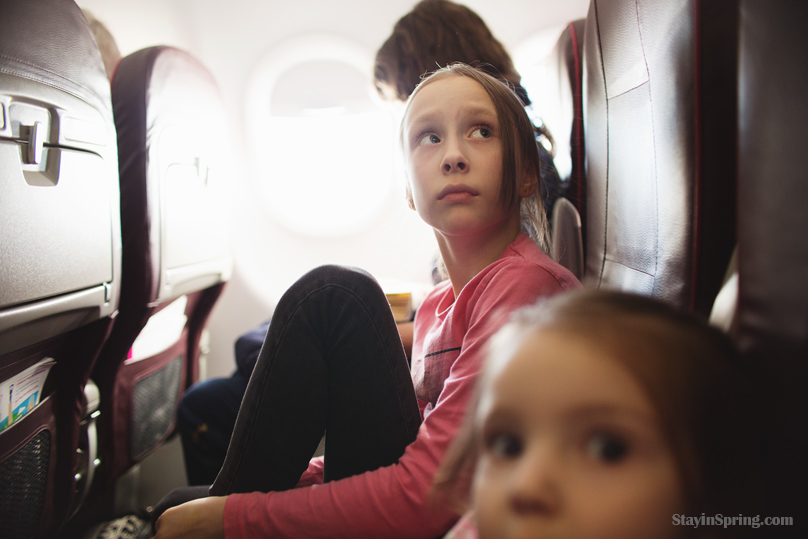 The flight took 3 hours and I was really worried about how Marge would endure the flight. But she behaved well, watched a few movies with Veronica while Anastasia was reading her PocketBook, ate crackers and milk. Yep, I'm still nursing and this was the time when it was handy.
Я переживала, вытерпит ли Маргарита трёх-часовой полёт. Но всё прошло хорошо — она смотрела мультики с Вероникой, пока Настя читала свою электронную книгу, грызла сухарики и периодически запивала молоком. Аха, я всё ещё кормлю. Но во всяком случае во время полёта это было сподручно.
The arrival.
Прилёт.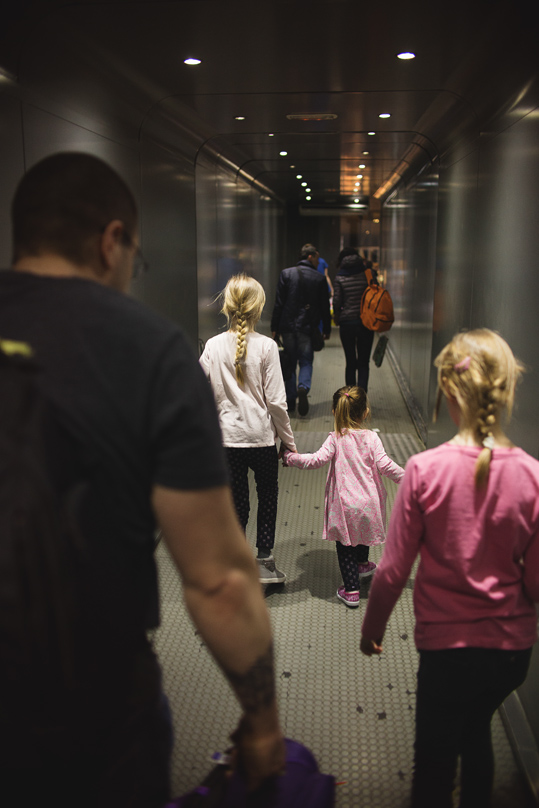 Waiting for our baggage.
В ожидании багажа.
Well, hello gorgeous city and warm wind of spring! Let's find our apartments!
Ну, здравствуйте, красивый город и тёплый весенний ветер! А теперь поехали искать наши апартаменты!