Magnolias in the Botanical Garden
Магнолии в Ботаническом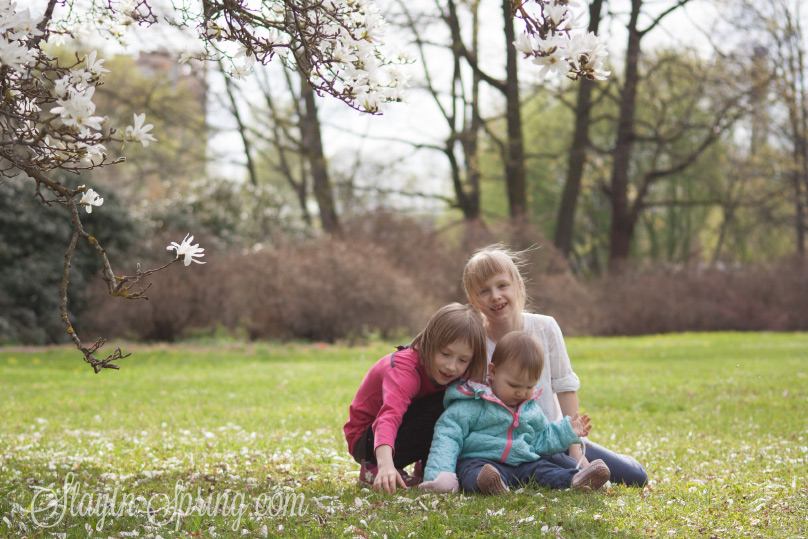 Just a few weeks ago I promised to visit the botanical Garden of Riga again. And today's weather made it possible. I took Veronica earlier from the kindergarten and instead of Anastasia's drawing classes off we went to the Garden. And we were right in time to see gorgeous magnolia trees in full bloom. I didn't know that magnolias have such a strong smell!
Всего пару недель назад
я дала обещание
вернуться в ближайшее время в наш Ботанический. Сегодняшняя погода поспособствовала выполнению этого обещания. Я забрала пораньше из садика Вероничку, и, вместо Настиного занятия по рисованию, мы поехали в Ботанический сад. И это был отличным решением — в саду как раз зацвели магнолии! О, я и не знала, что они так сильно (но приятно) пахнут!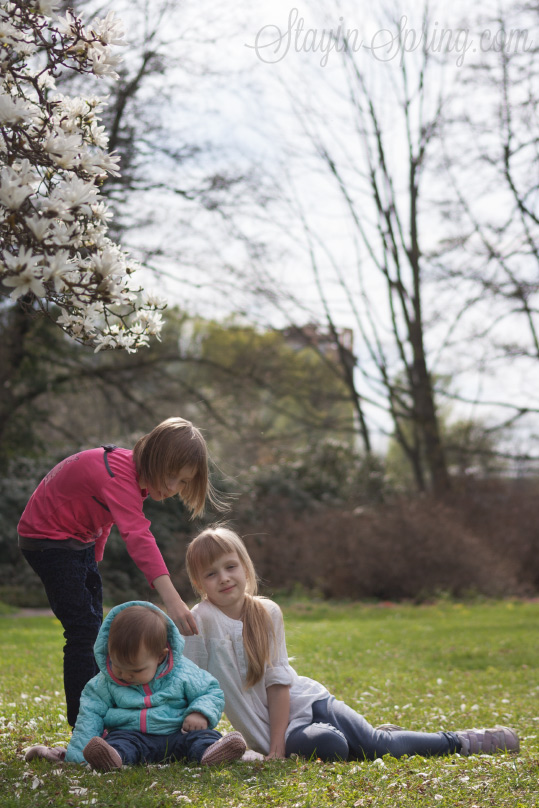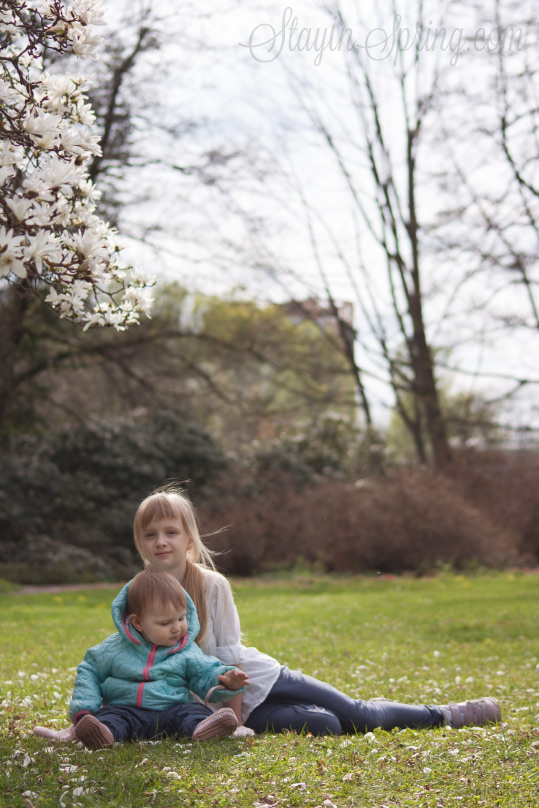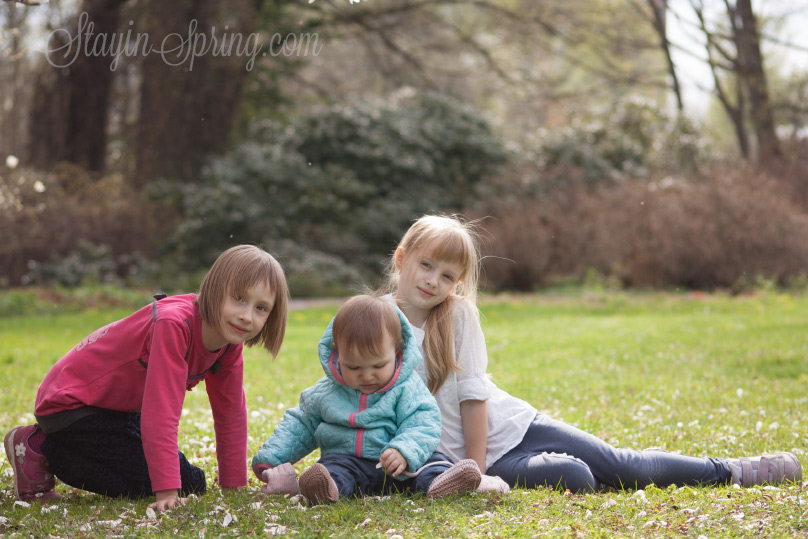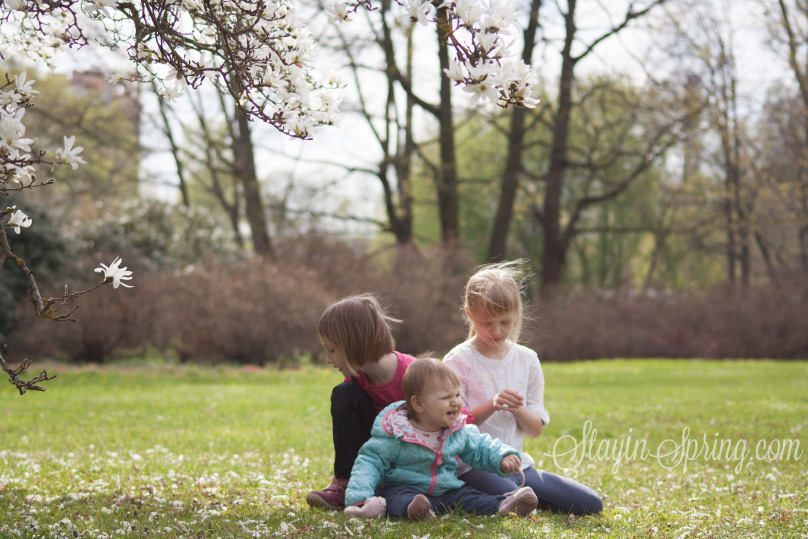 Thanks to our lovely Anastasia for  the next picture!
Спасибо нашей милой Настеньке за следующее фото!
And thanks to our dear Veronica fo the next one.
И спасибо Вероничке за следующий!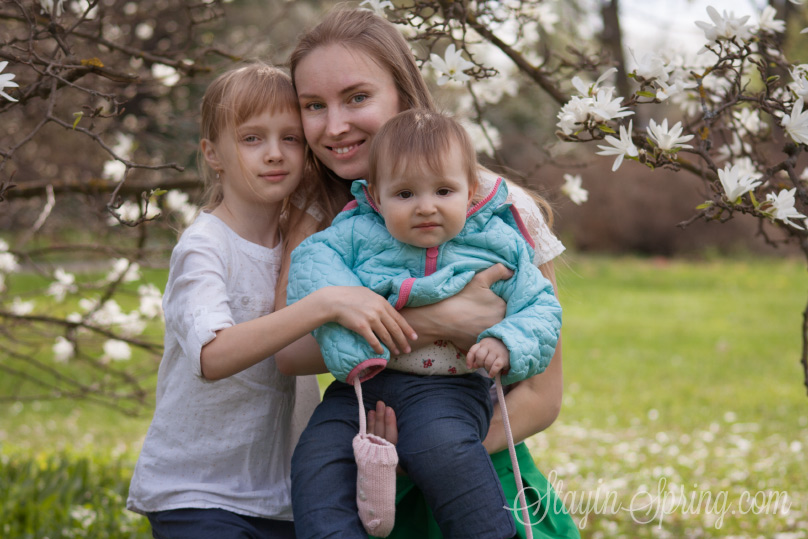 By the way, we found some veronica flowers there too (at least I think that those are veronica flowers, correct me if I'm wrong).
Кстати, мы нашли цветы веронику в саду (во всяком случае, я так думаю. Поправьте, если не права).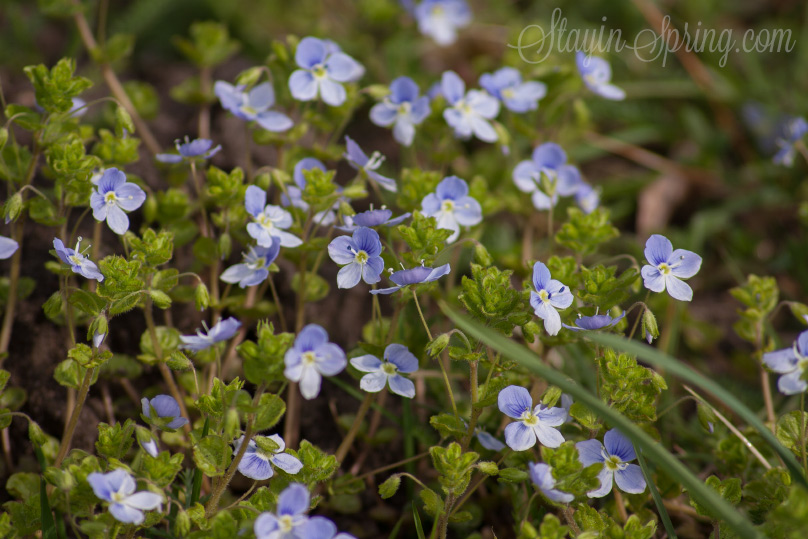 And again, thanks to Veronica for the next picture! And yes, it was this warm out there!
И снова спасибо Вероничке за фото! И да, было на столько тепло!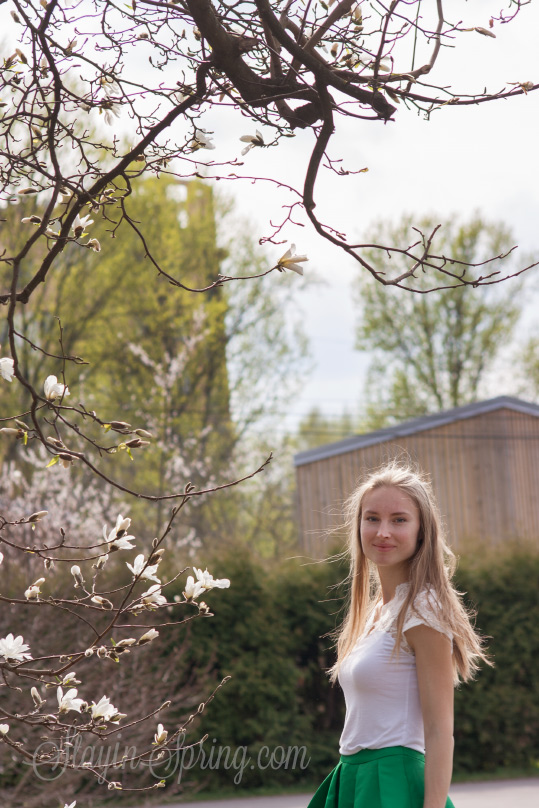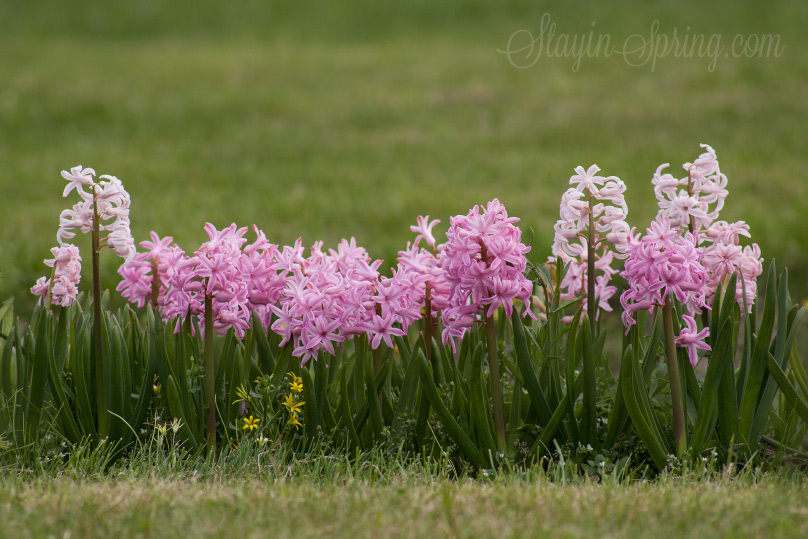 Girls with an old linden alley on the background.
Девочки на фоне старой липовой аллеи.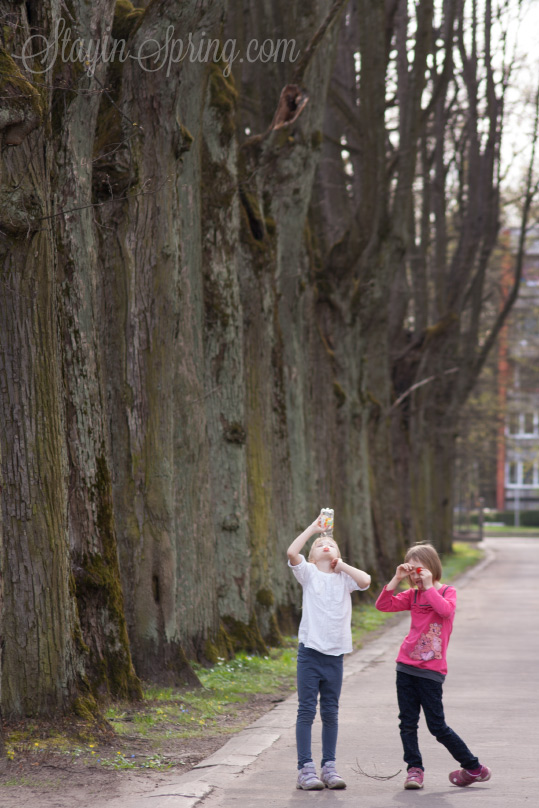 Amazingly beautiful flowers that I saw for the first time ever.
Цветы восхитительной красоты, которые я раньше никогда не видела.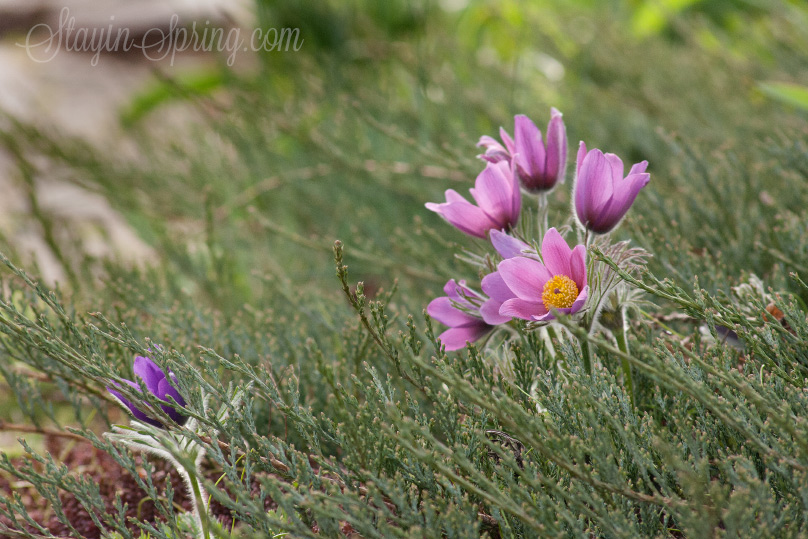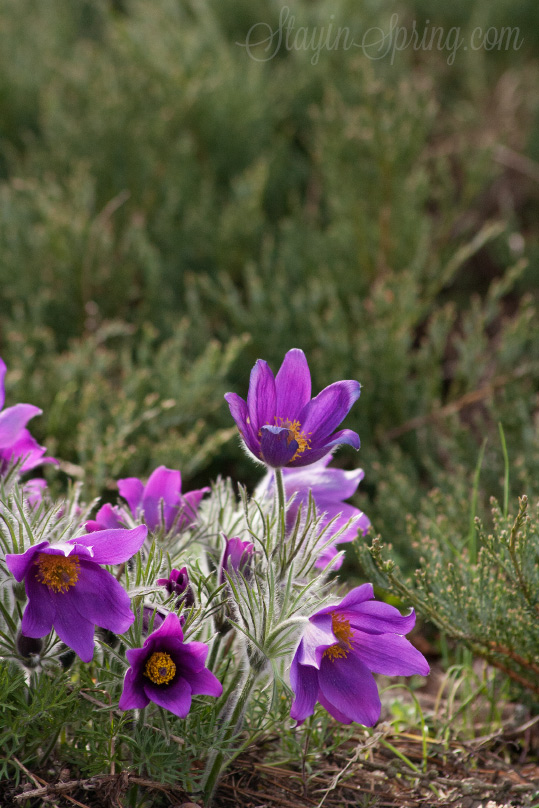 The Magnolias again. Oh, it wasn't easy to leave this place. That tree attracted girls like a magnet!
И снова магнолии. О, отсюда было очень сложно уйти. Девочек к эти деревьям через весь сад тянуло магнитом!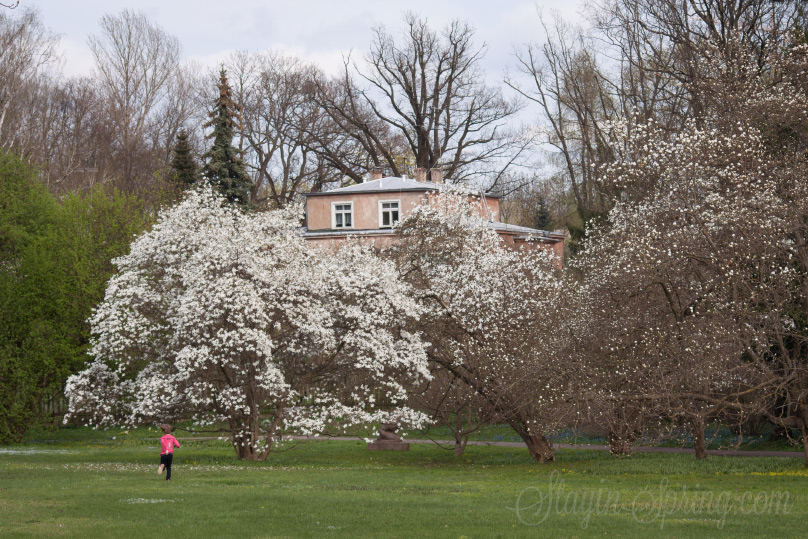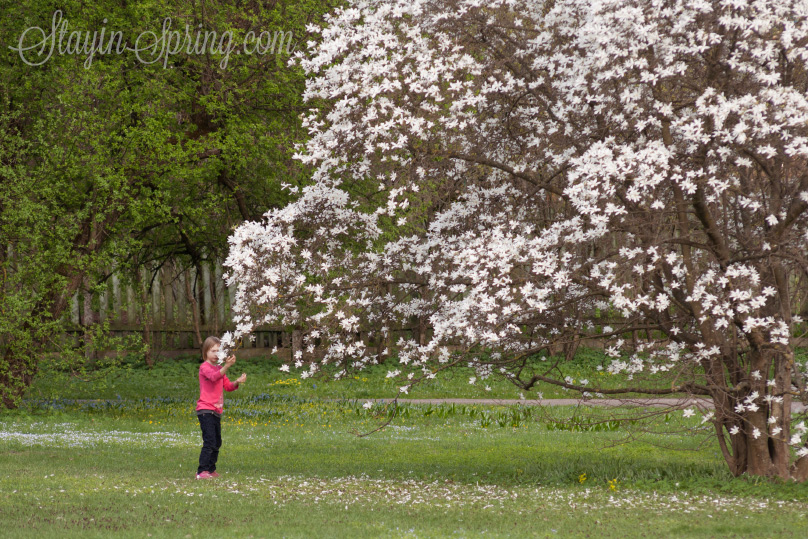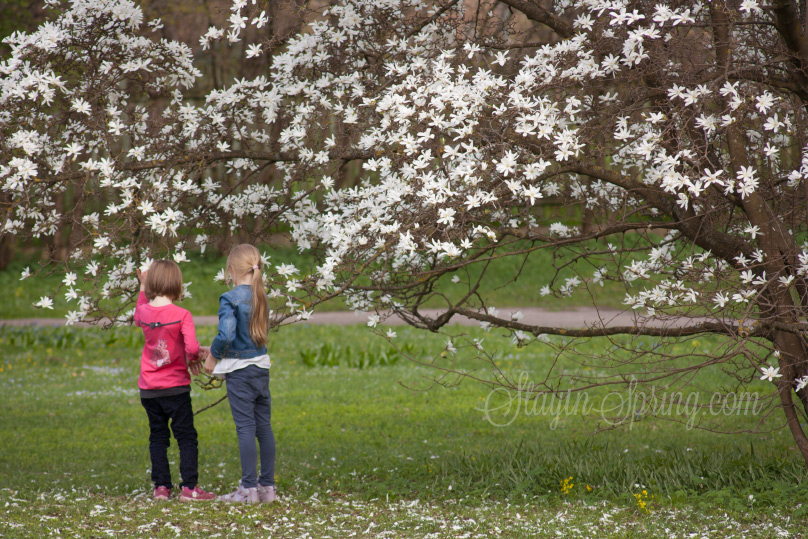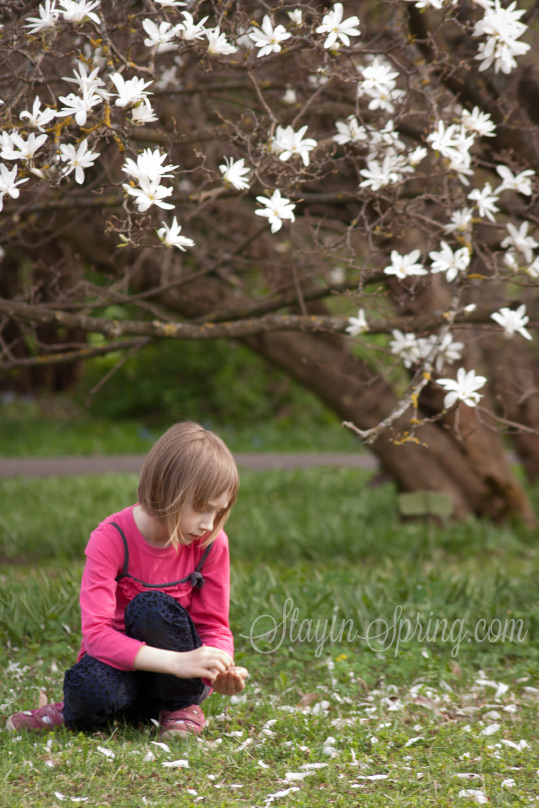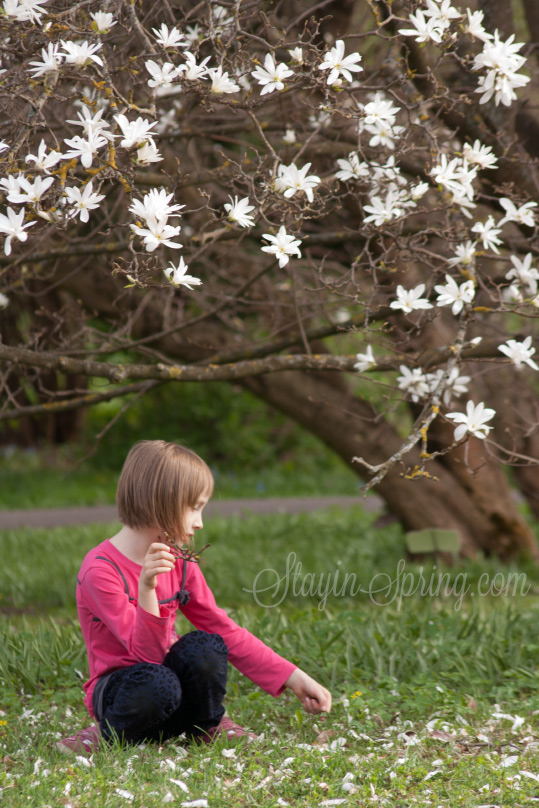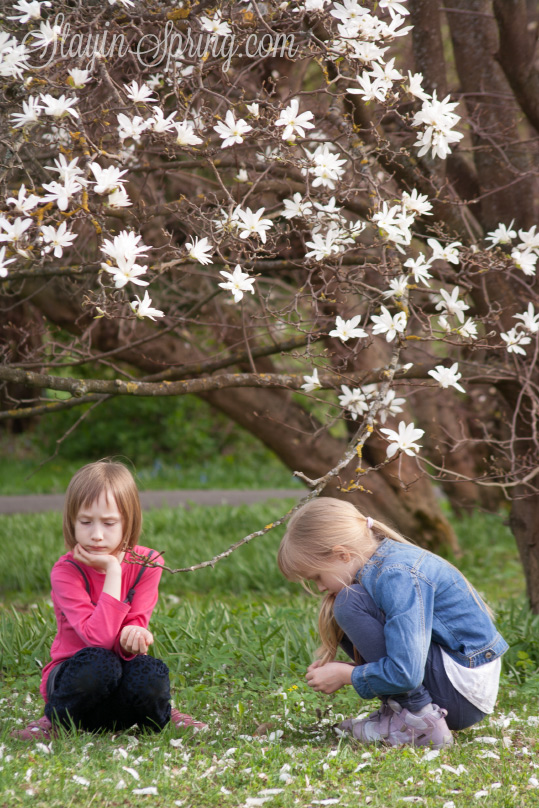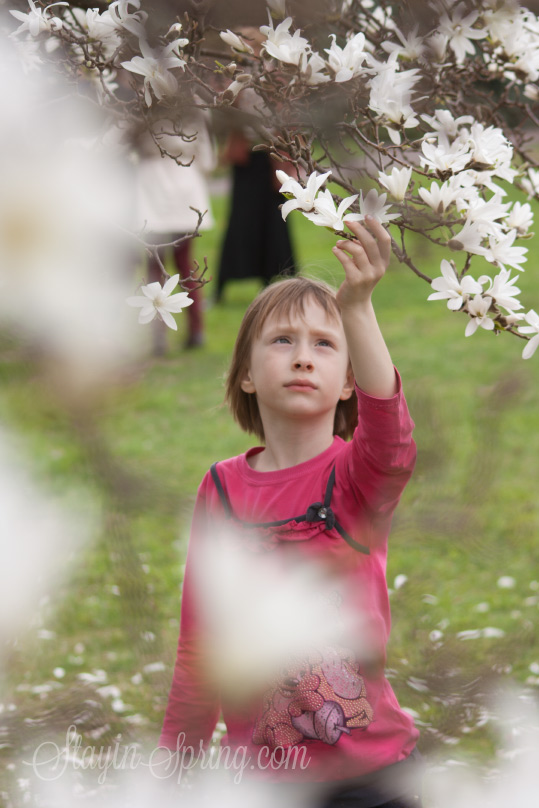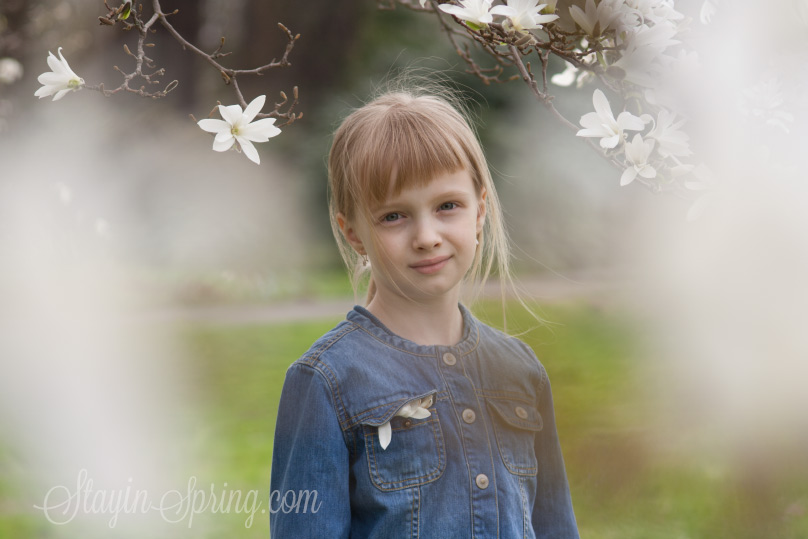 And, by the was, it was the first time Marge touched grass. She quite liked it.
И, кстати, сегодня Маргошка первый раз трогала травку. Похоже, ей понравилось.