Mini Giveaway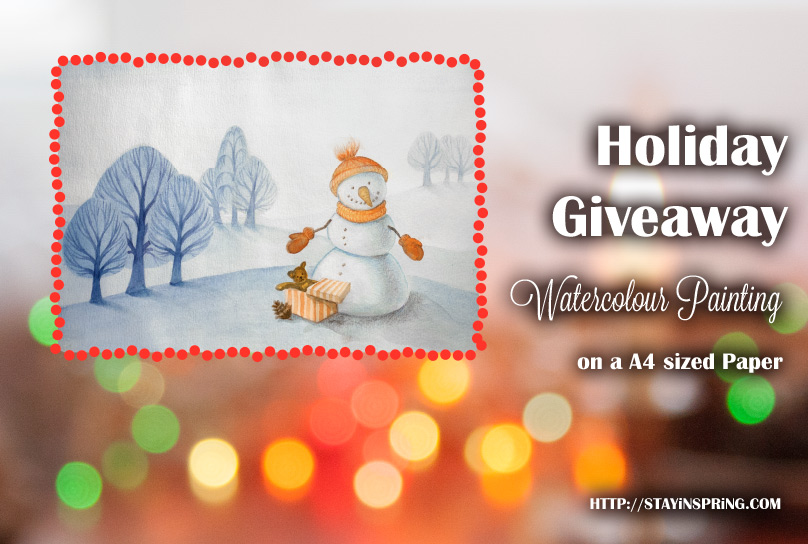 Подарю
Besides the photography I love drawing and painting. The last year was a year of watercolours' taming for me. I was taking a watercolour class but was forced to put my brushes aside for a while after Marge had born.
Кроме фотографии у меня есть ещё одно большое увлечение — я люблю рисовать. Прошлый год был для меня годом акварели. Я усердно работала над приручением акварели, и вынуждена была отложить свои кисточки на время, когда родилась Марго.
I loved every lesson I took and as soon as I feel ready to leave Marge with my husband for a few hours, I will continue attending this class. By the way, if you are from Latvia, you might be interested to check the class's page.
Я брала уроки акварели, которые принесли мне много удовольствия. И как только я буду сама психологически готова оставить Марго на пару часов с мужем, я продолжу посещать эти уроки. Кстати, рижане могут заглянуть
на страничку к моему учителю
.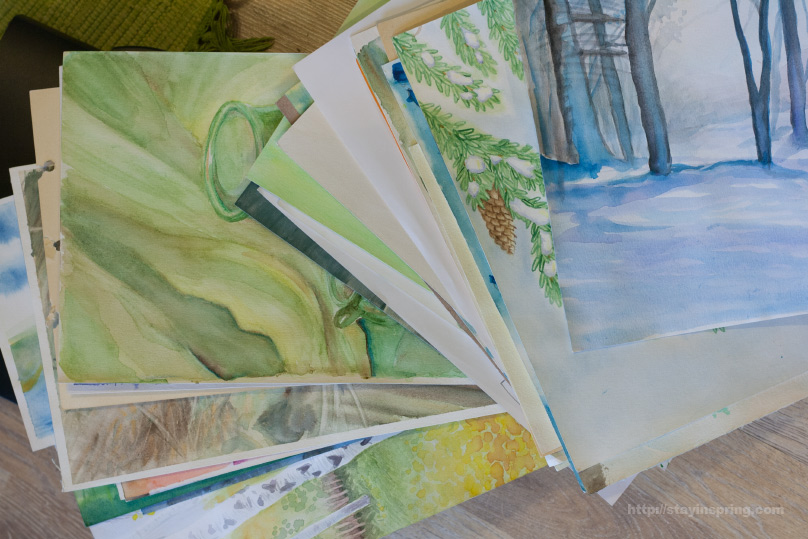 And now that I have a pile of nice watercolour paintings after the class, I thought it would be nice to share a few with someone, who will put it in a frame and hang it (unlike me, who stores all of them in a file).
А сегодня я в очередной раз посмотрела на кучку работ, оставшихся после курса, и подумала, что было бы здорово подарить парочку кому-нибудь, кто поставит их в рамку и повесит на стенку (в отличие от меня, которая хранит их все в папке).
So I'm giving away this nice picture of a snowman in blue and orange colours. It's of a size of A4 and I'll be happy to post it anywhere in the world. To enter this giveaway just post a comment to this entry.
Поэтому я отдаю в этого симпатягу-снеговичка в голубых и оранжевых тонах. Работа выполнена на листе формата А4, и я готова выслать её в любую точку мира. Чтобы участвовать в розыгрыше (хм… очень мне не нравится это слово, на какое бы его заменить?), просто напишите комментарий к этому посту.
The giveaway is closed and the snowman goes to Anne!
Конкурс закрыт!