Project 365. Week 2.
Проект 365. Неделя 2.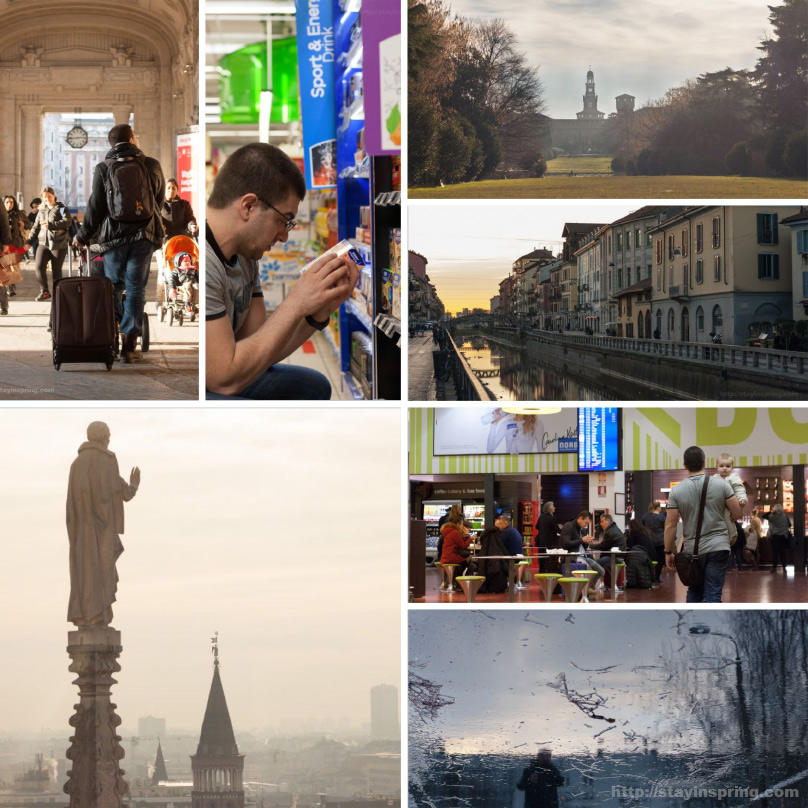 008
This week started with the journey to Milan. This is our arrival to the Central Station of Milan.
Неделя началась с поездки в Милан. Вот мы прибыли на центральную станцию.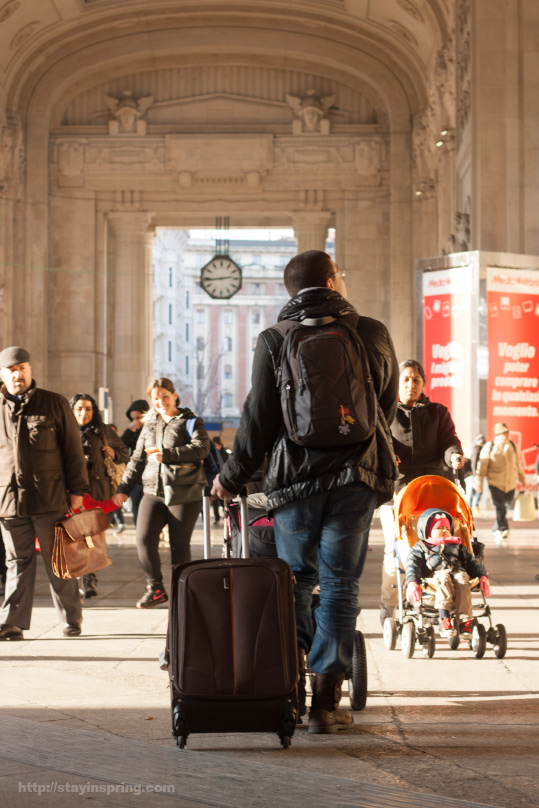 009
One of the statues on the roof of the Duomo says "good morning" to Milan (and to the other statue on the top of the other church).
На крыше миланского Домского собора одна из статуй приветствует утренний Милан (и статую с башенки напротив).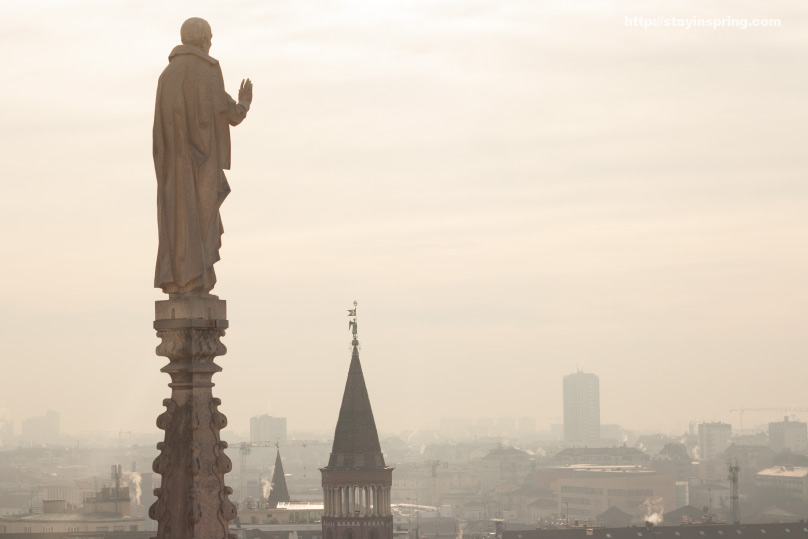 010
Milan, Sforza Castle.
Замок Сфорцио, Милан.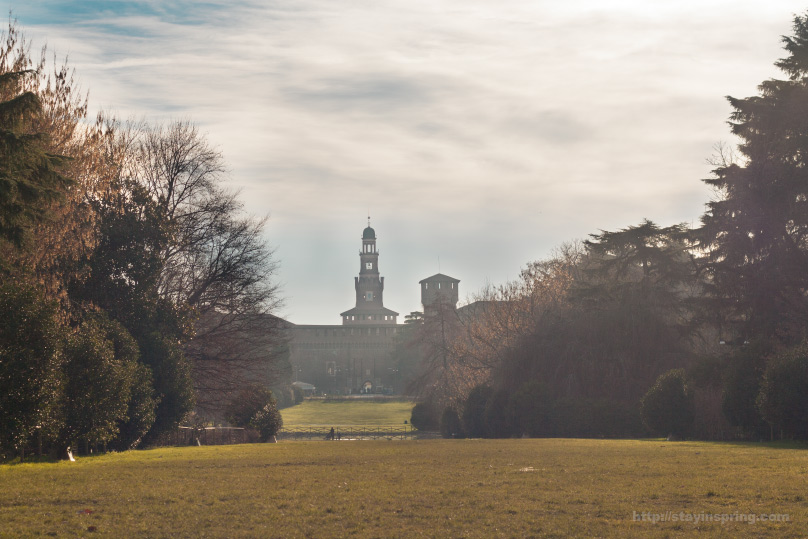 011
My husband choosing a sport bar in a mall in Milan (apparently, it's not so easy to find sport nutrition in Milan).
На этом фото мой муж выбирает спортивные батончики в одном из торговых центров в Милане (как оказалось, найти там спортивное питание — задача не тривиальная).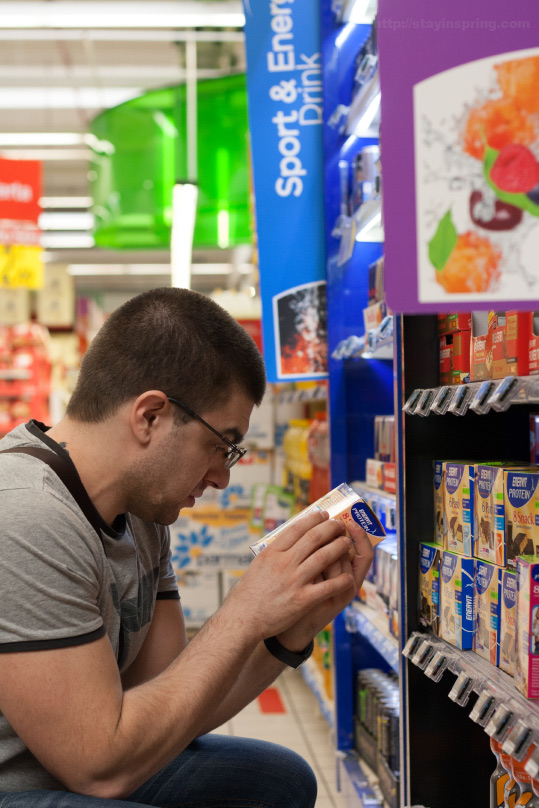 012
Milan channel (Navigli as they call it) — a place to visit! Blown out whites, but I still like the clouds.
Канал в Милане (Navigli) — место, которое точно стоит посетить. Небо высветилось, но мне всё равно нравятся облака.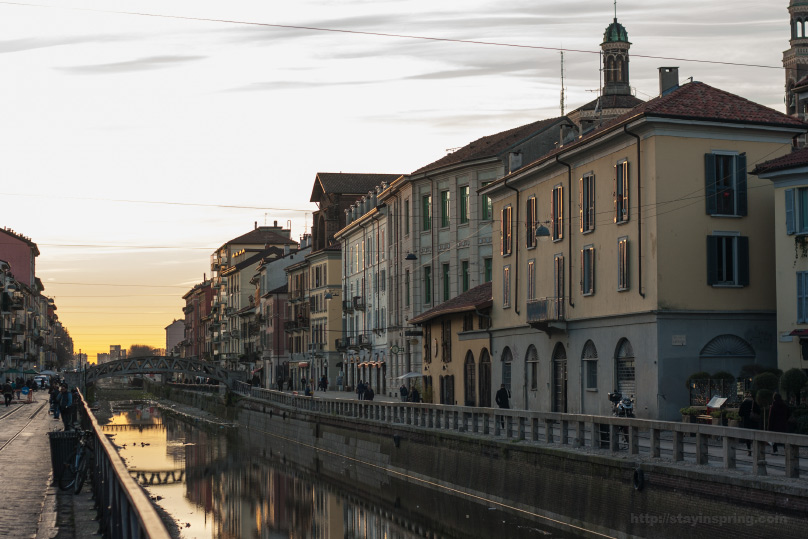 013
Bergamo Airport, 6:30 AM. We had to get up at 3 AM in order to be on time for the flight. I think it's a good excuse for taking only two pictures that day.
Аэропорт Бергамо, 6:30. Чтобы успеть на самолёт, нам надо было подняться в 3 часа ночи. Я думаю, это вполне оправдывает то, что в этот день я сняла только 2 фото.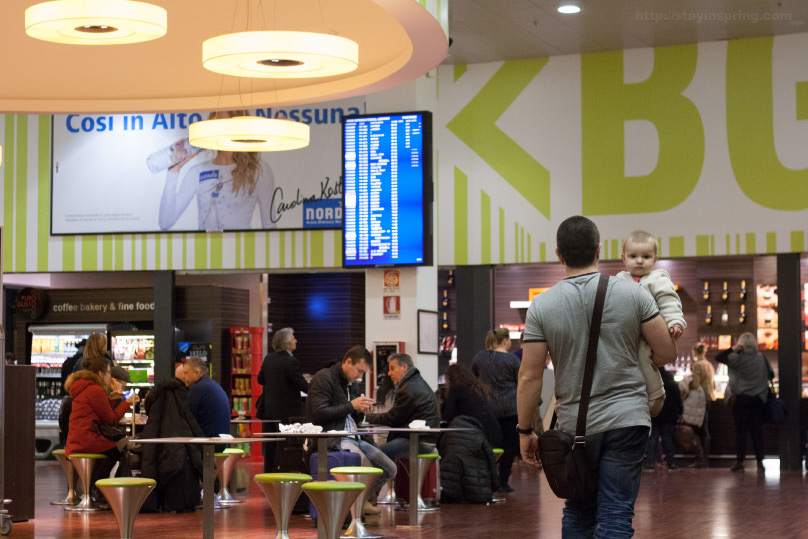 014
After a warm weather in Italy some rain over my head and ice under my feet in Latvia.
Немного дождя и гололедицы в Латвии после тёплой итальянской погоды.