Semolina Snowflakes.
Снежинки из манки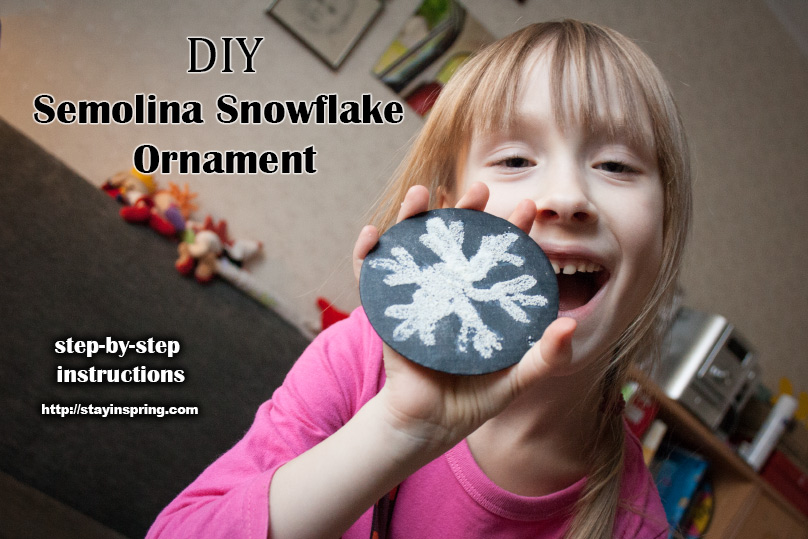 Christmas Elves won't let our kids be bored this December, that's for sure! Have you completed one task? Here is the next one! This time those little pickles brought two black cardboard circles with white snowflakes drawn on them, which Elves apparently had taken right from my desk before painting them black. And they asked my girls to smear glue on the snowflakes and pour a lot of semolina over it. I wonder, what will the result look like?
Рождественские эльфы не дадут нашим детям заскучать в этом декабре, в этом я не сомневаюсь! Что, уже выполнено задание? Спасибо, и держите следующее! На этот раз эти маленькие шалунишки принесли два чёрных картонных круга (которые они стащили аккурат с моего стола) с нарисованными на них снежинками. Они попросили моих девочек намазать на снежинки клей и насыпать сверху манки! Интересно, что получится?
This is one of the circles in Anastasia's hands.
Это один из кругов в Настенькиных ручках.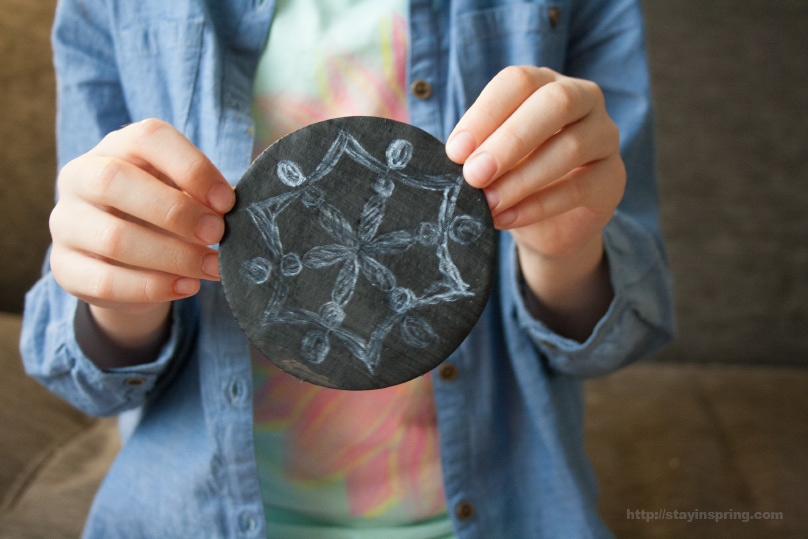 Anastasia smears glue.
Настенька добавляет клей.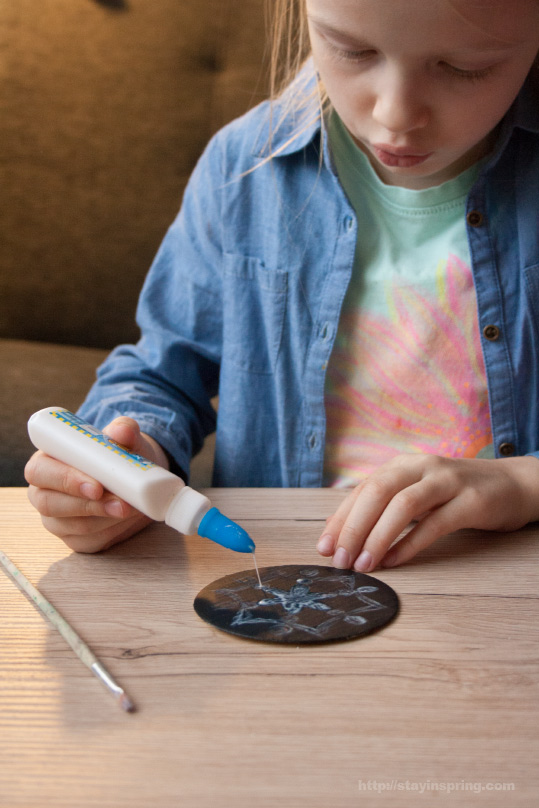 And adds semolina. And this was really bad idea to spread it with fingers.
И сыпет манку. Правда, размазывать пальцами было не очень хорошей идеей.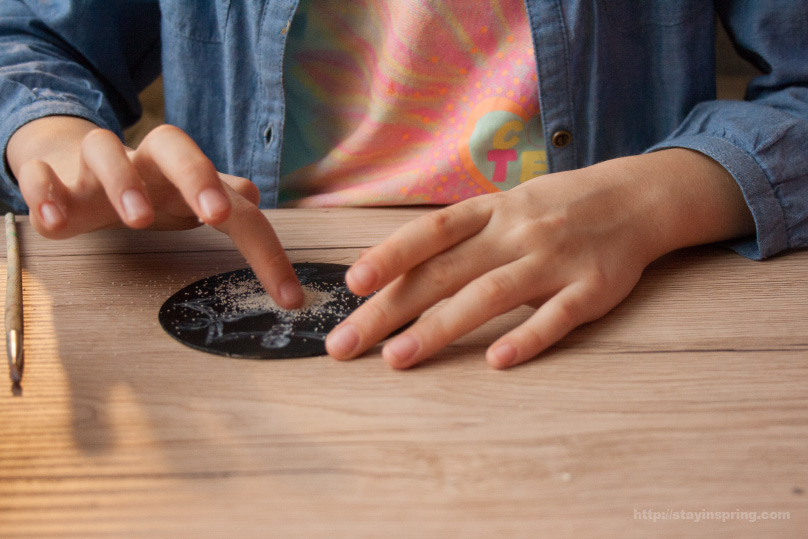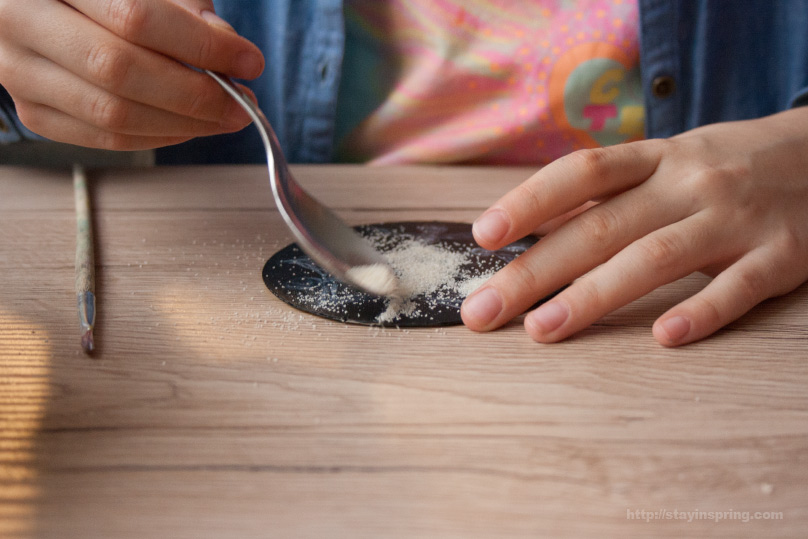 Veronika works on her snowflake too.
Вероника работает над своей снежинкой тоже.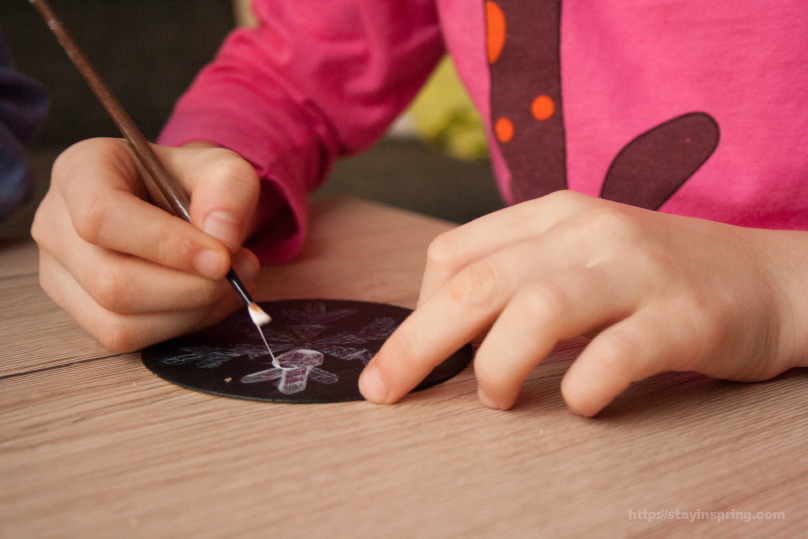 Anastasia adds some more glue…
Настя добавляет ещё немного клея…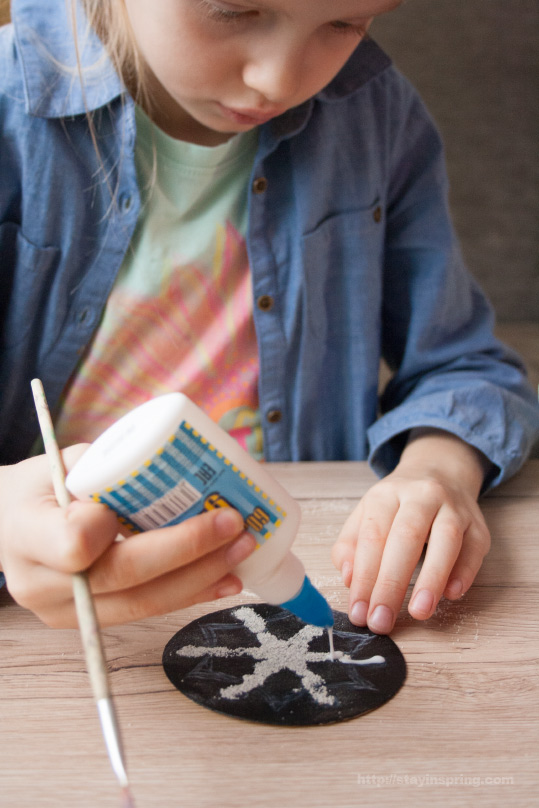 And some more semolina…
И ещё немного манки…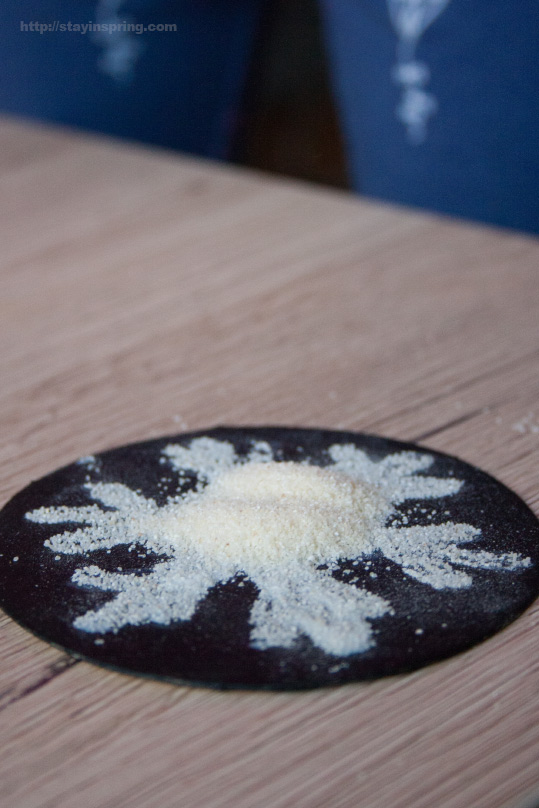 It's time to turn over the artwork and get rid of semolina's leftovers.
Время перевернуть работу и ссыпать остатки манки!