Sharing Cute Printable Winter Stationery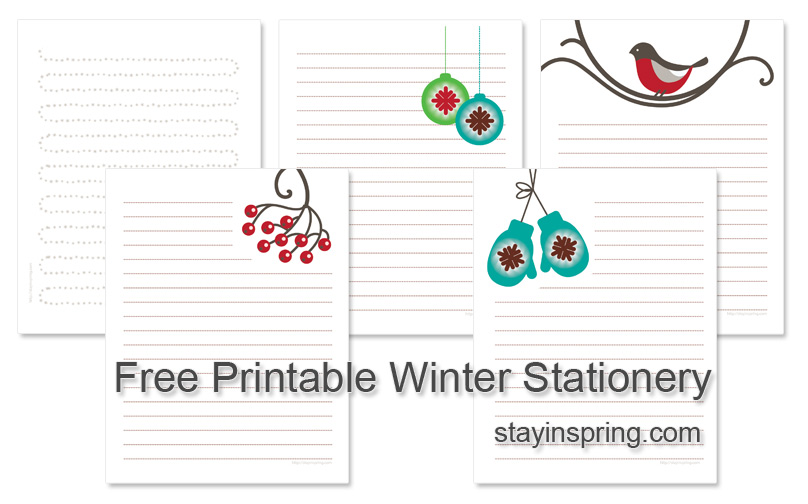 Делюсь: симпатичные бланки для писем с зимним настроением!
In case you have a pen pal and in case you have a winter mood and are going to write a mail, then this printable winter-themed stationery are made right for you!
Если у вас случайно есть друг по переписке, и если у вас зимнее настроение, и вы собираетесь писать письмо, тогда эти бланки для писем нарисованы именно для вас!
Click to download and save Printable Winter-themed Stationery (letter format) or Printable Winter-themed Stationery (A4 format) (Have I already mentioned that it's free!)
I have noticed a certain periodicity of my desire to be engaged in any particular of my hobbies. I paint in May, I sew in June, I knit in September. And I always want to draw some vectors in Illustrator by Christmas time (but I do take photographs all of the time). And now that winter holidays are coming, I have a mood of working in Illustrator again. So I'm planning to draw some more cute stuff. What do you say about some custom envelopes?
Я заметила определённую периодичность в моих желаниях заниматься каким-то определённым из всех моих увлечений. Мне хочется рисовать красками в мае, шить в июне, вязать в сентябре. А к Рождеству мне всегда хочется нарисовать парочку новых векторов в Иллюстраторе (но вот фотографирую я круглый год). Вот и теперь, когда в очередной раз приближается время зимних праздников, у меня появилось настроение поработать в Иллюстраторе. Поэтому я планирую ещё чего-нибудь симпатичненького сделать. Может оформить конверты для писем для вырезания и склеивания?