Some Pictures of Veronika
Немного Вероничкиных фотографий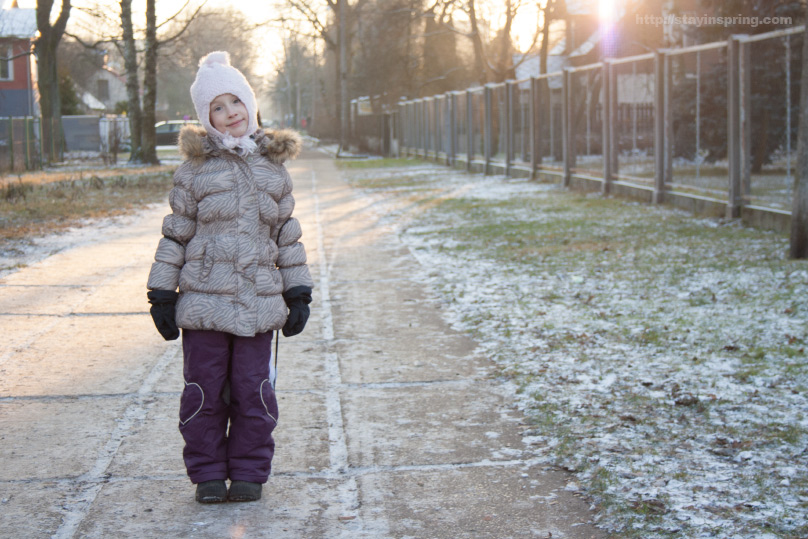 While I was preparing my previous post about Marge, I found some unedited and forgotten photos of Veronika that I like. All of those photos are taken with the kit lens (18-55mm 1:4-5.6) as I wanted to practise shooting with a lens that had a shorter focal length than the one I used to shoot with (50mm). I think the images turned out pretty much storytelling.
Here we are leaving Veronika's kindergarten.
Пока я подготавливала свой предыдущий пост о развитии Марго, пересматривая кучи фотографий, я наткнулась на вот эти забытые фотографии Вероники, которые мне очень нравятся. Все эти фото были сняты объективом из первоначального комплекта, с которым шёл наш фотоаппарат (18-55mm 1:4-5.6), потому что только с его помощью я могла потренироваться снимать более широкоугольным объективом, чем тот, к которому я привыкла (50mm). В результате я получила фотографии с хорошим повествовательный характер.
Здесь мы выходим из Вероникиного садика.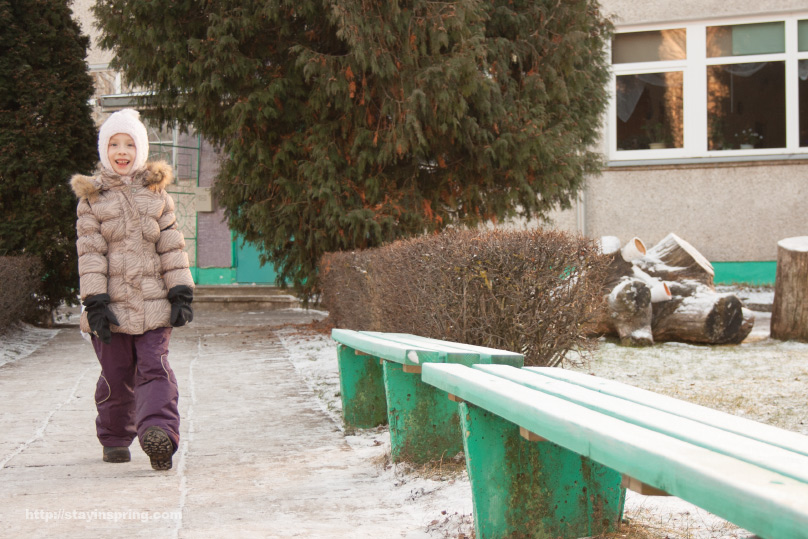 She is pointing on the beautiful sun that is going to set in ten minutes.
Она указывает на очень красивое солнце, которое вот-вот сядет.
Walking around the kindergarten territory.
Обходим вокруг территории детского сада.
Veronika takes a lead of the stroller.
Вероника взялась управлять коляской.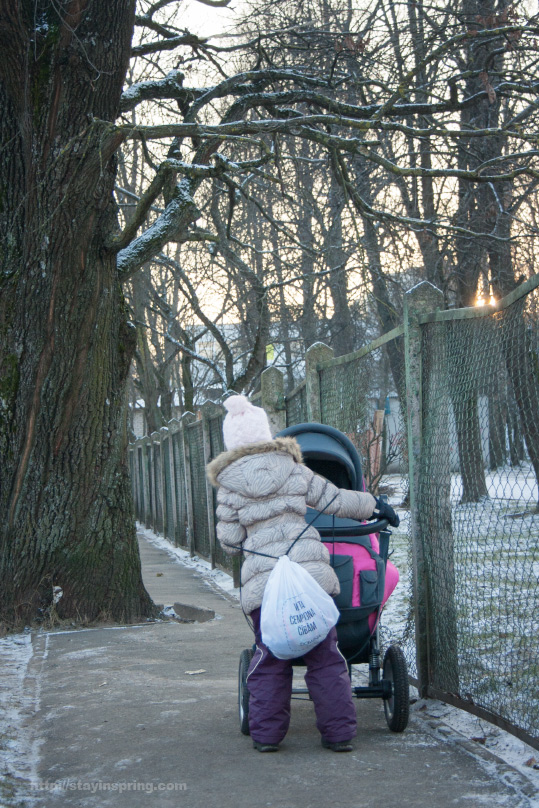 And here she has found a frozen puddle.
А здесь она нашла подмёрзшую лужу.