Summer Vacation has Started!
Летние каникулы начались!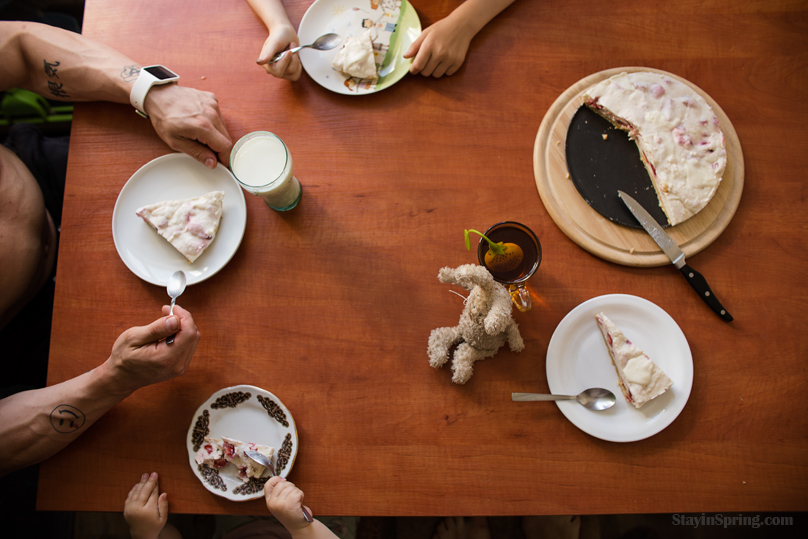 What is the best way to start a summer vacation? To make a strawberry cake!
And we made one yesterday! Marge was helping out me with cooking.
Вот мы и сделали это вчера. А Марго мне помогала.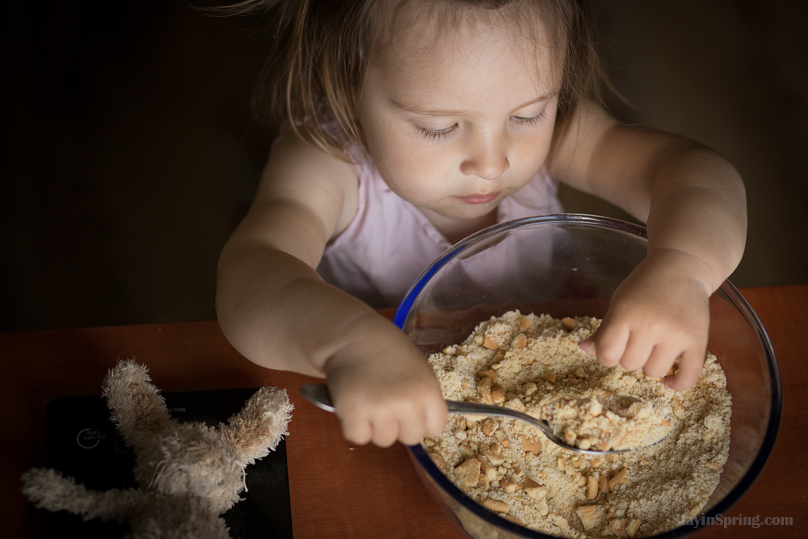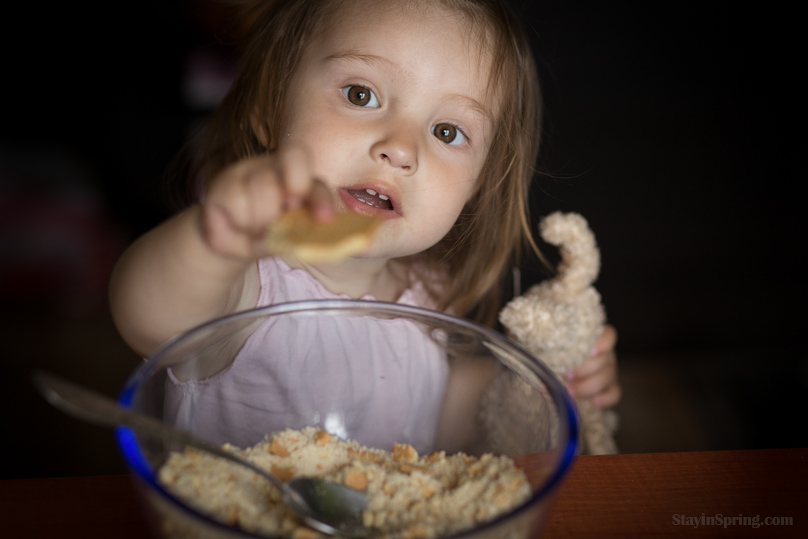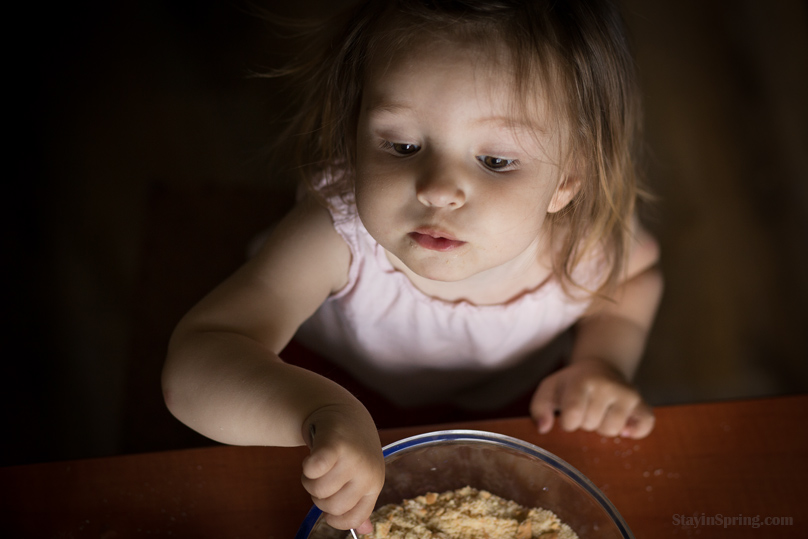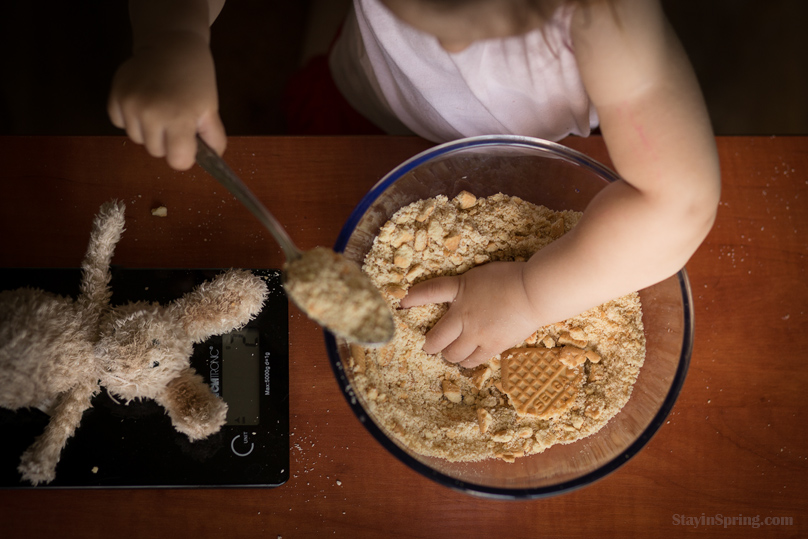 What a pleasure, to start Sunday morning with such a delicious breakfast!
Как приятно начинать воскресное утро с такого вкусного завтрака!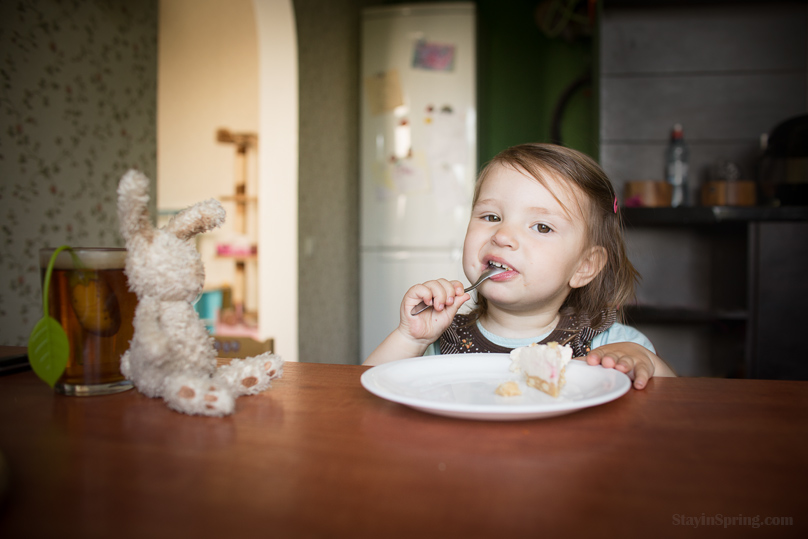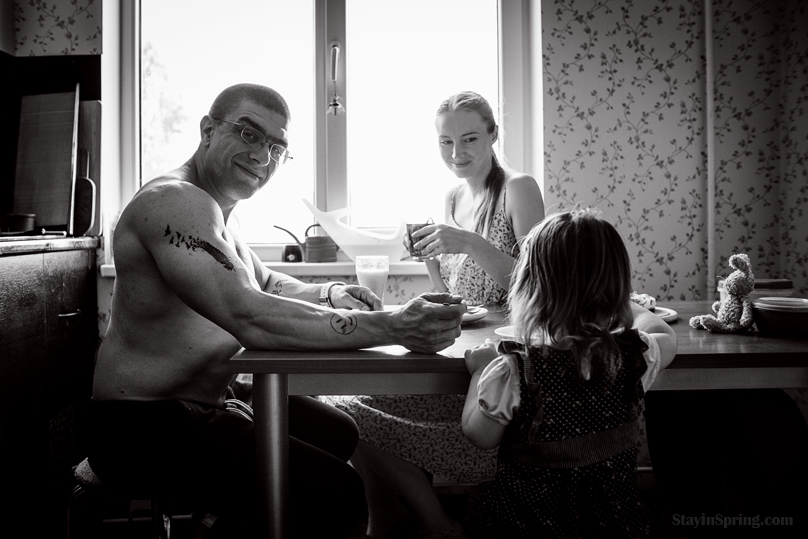 After Marge's cake was eaten, she moved to her daddy to enjoy his cake.
После того, как Маргоша съела свой кусочек, она пошла угощаться папиным.