Наряд для куклы своими руками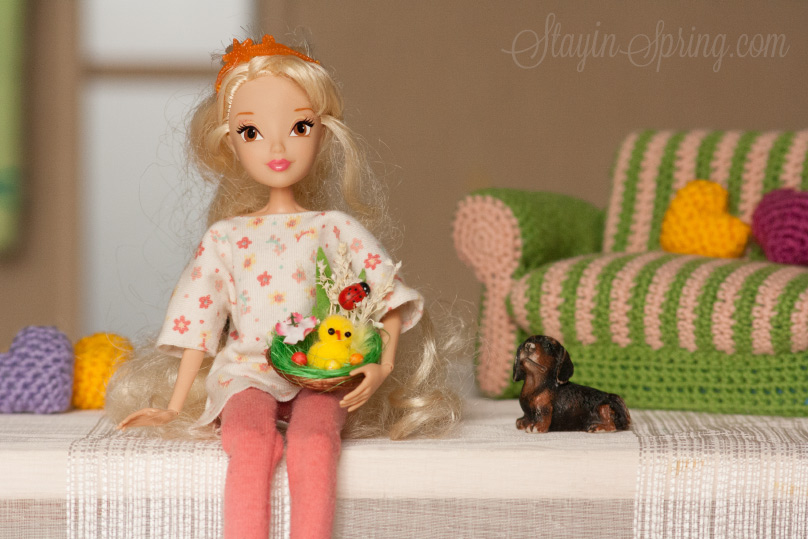 I love crafting for my kids. My mother says, I'm indulging them. She says that they don't appreciate my work enough. I think it's not valuing that is important, but what my kids feel when they get a handmade gift from me. And I know they feel my love.
Мне нравится делать вещи своими руками для дочек. Моя мама уверена, что я их балую. Она говорит, что они совершенно не ценят мою работу. Я считаю, что важно не то, насколько они её ценят, а то, что они чувствуют, когда получают от меня подарок ручной работы. И Я знаю, что они чувствуют мою любовь.
Veronica had a desire to bring her Winx doll to the kindergarten, but the doll couldn't go outside in that cold in her super-light fairy dress. I volunteered to help Veronica and provide her doll warm cosy leggings and a modern top to complete the outfit.
Вероничке захотелось отнести в садик свою куколку Winx. Но не могла же кукла идти в такой холод на улицу в своём воздушном феечкином платьице. Я вызвалась помочь Вероничке и сшить для куклы уютные, тёплые леггинсы и модный топ в придачу.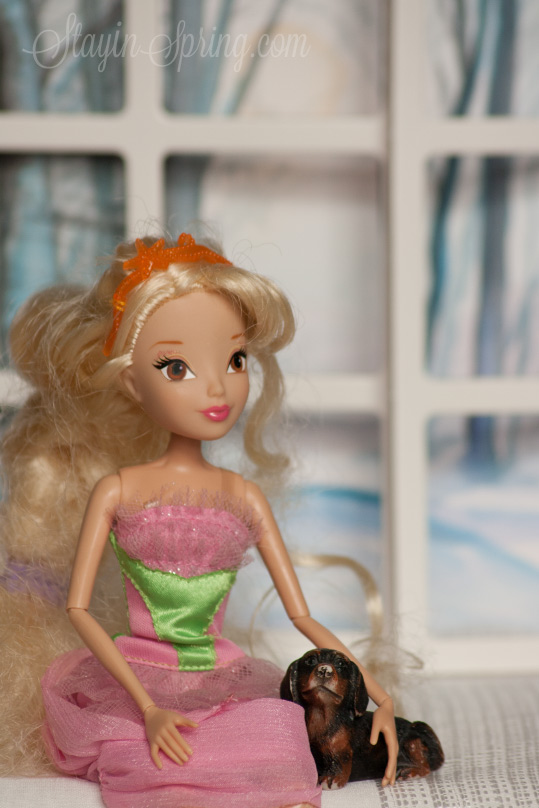 So today I'm going to share here a tutorial how to sew a modern outfit for a fashion doll from scraps (or old baby clothes) without any pattern.
Поэтому сегодня я покажу, как сшить современный наряд для куклы из обрезков (или старой детской одежды) без выкройки.