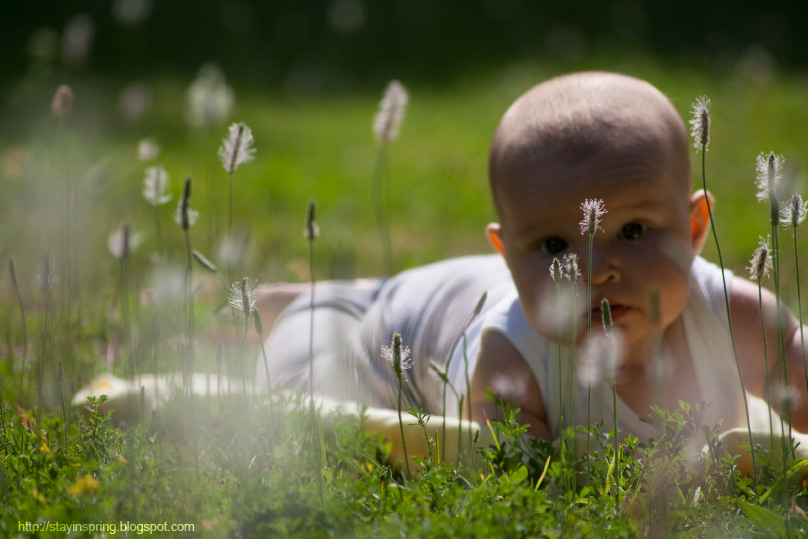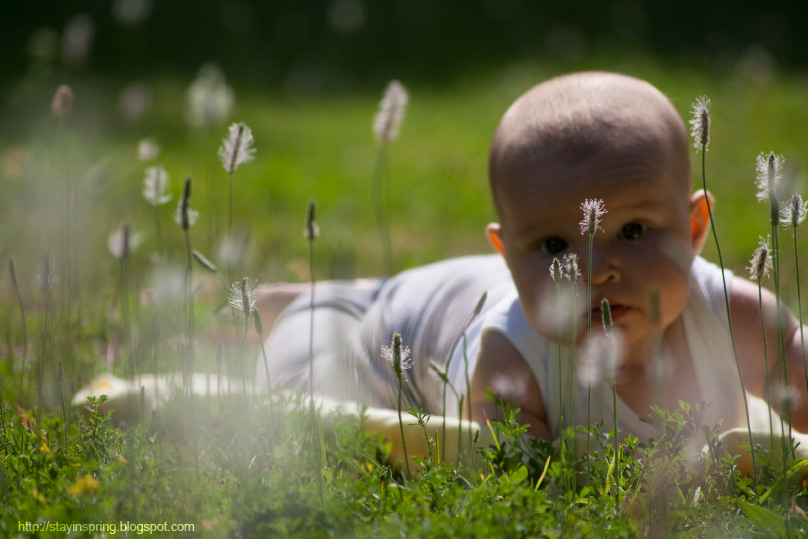 In the blink of an eye Marge got four months old.
Не успели мы и глазом моргнуть, а Маргоше уже четыре месяца.
The nicest of her new skills she mastered this month is giggling. She giggles when somebody tries to kiss her neck, giggles while listening to me singing for her the song about grasshopper (obviously, she finds some of it's sounds funny). She giggled once during our peek-a-boo play (I was holding Marge in front of a mirror and made her see me and then stepped away from the mirror). She likes that girl in the mirror a lot, that's for sure!
Наверно, самое радующее из её ново-приобретённых умений — это хихиканье. Она хихикает, когда кто-то пытается поцеловать её возле шеи, хихикает, когда я пою ей про кузнечика ("представьте себе, представьте себе"). Как-то раз она хихикала, когда мы с ней у зеркала играли в "ку-ку" (я держала Маргошу перед зеркалом и то подходила, то отходила). Что не оставляет сомнений, так это то, что маленькая девочка в зеркале ей очень нравится!