This Time My Model Was…
На этот раз моей моделью была...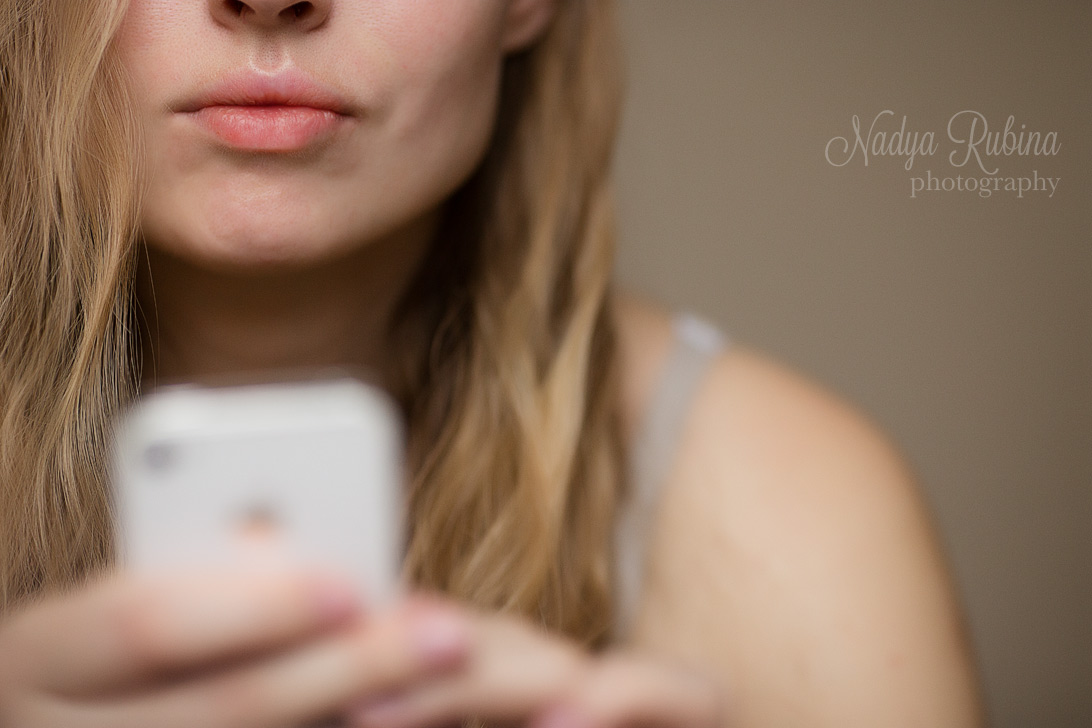 me!
я!
I decided to test the limits of my 135 mm lens today. I really don't know why I haven't done it before. The question was how tight in-camera crop I can get with this lens. As a result, I have these series of my self-portraits. It looks like it's time to change my profile picture on Facebook!
Сегодня я тестировала пределы моего 135 мм объектива. Не знаю, правда, почему у меня только сейчас до этого дошли руки. Вопрос был в том, насколько приближенный к лицу кадр я могу сделать прямо в фотоаппарате, без дополнительного кропа в пост-обработке.
I shot all of these using the Camera Connect app on my phone. It would be pretty impossible without it since the depth of field was rather small on these and I had to place my head very precisely in the frame for the desired composition. And I must say, the app drove me crazy, because it lost connection to my 6D all.the.time. But still SO worth it!
Все эти снимки сделаны с помощью пульта в мобильном приложении Camera Connect. И вряд ли у меня что-либо вышло без него с такой-то маленькой глубиной резкости. Да и в кадре нужно было расположиться очень точно, чтобы выстроить желаемую композицию. На таймере или с простым пультиком такое не получится. Надо сказать, что приложение невероятно раздражало меня постоянной потерей связи с моим 6D. Но всё равно, эксперимент того стоил!