Colours of Winter
Зимние краски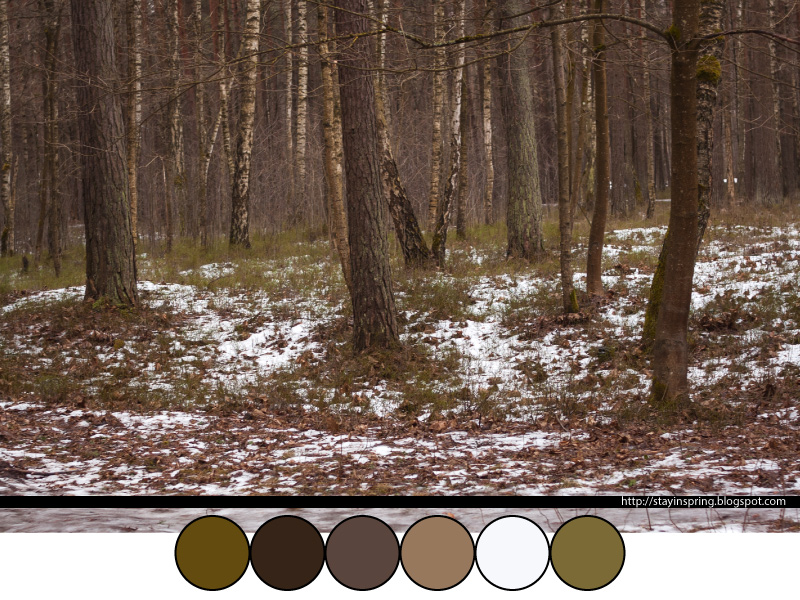 I have a thought that I'm returning to over and over again. The thing I don't understand about our northern country is why buildings here are so grey? Wouldn't it be more cheerful to see some splash of a colour here in a middle of winter, when the nature itself is a bit desaturated? And why do people perpetually choose black coats, black shoes and black umbrellas for the winter time? We should be learning from medieval. People lived in terrible conditions then, but they still were unrivalled masters of making their rather short lives literally bright.
У меня постоянно кружится в голове одна мысль. Есть кое-что, что я никак не возьму в толк. Вот скажите, почему все постройки в нашей северной стране такие серые? Разве яркие краски вокруг нас не поднимали бы настроение посередине зимы, когда сама природа словно обесцвечена? И почему люди вокруг неизменно выбирают чёрный цвет для своего зимнего пальто, сапогов и зонтика? Нам стоит поучиться у средневековья. Люди жили тогда в преужаснейших условиях, тем не менее, они — непревзойдённые мастера в добавлении ярких красок в свою не отличавшуюся длиной жизнь.
I think I have a seasonal allergy on black and grey outfits. Every time I see one, I find myself feeling depressed.
Мне кажется, у меня сезонная аллергия на чёрные и серые наряды. Каждый раз, когда я встречай такой на улице, я ощущаю взмахи парящей вокруг меня депрессии.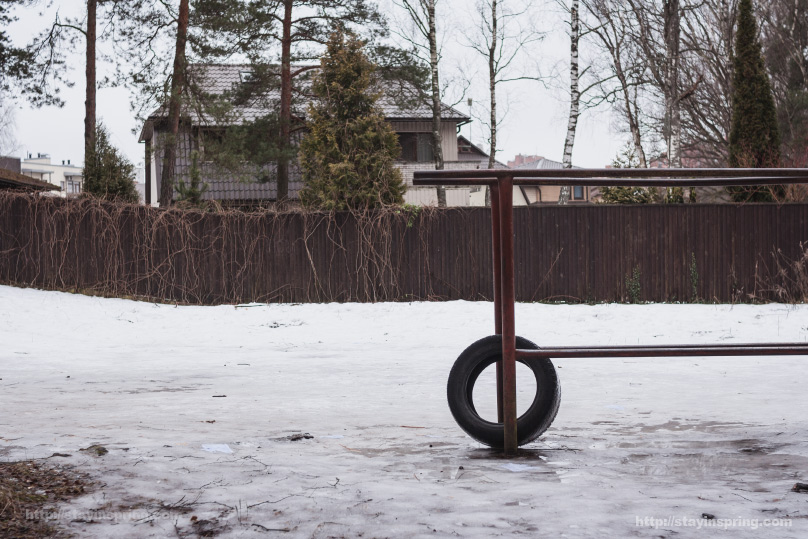 But look how great these bright colours fit in the view!
А как отлично вписываются в картину яркие краски!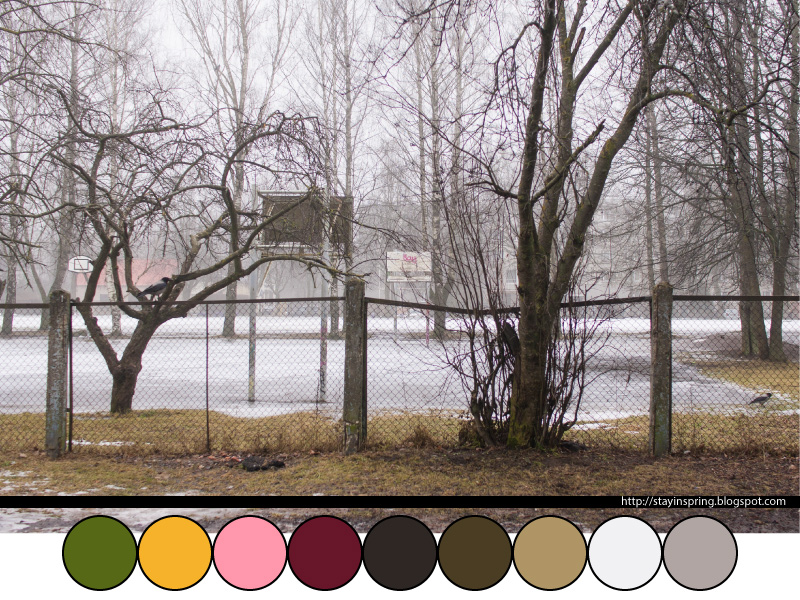 And now I'm thinking  that I really need a pink scarf…
Вот я теперь и думаю, что мне необходим розовый шарфик…