Project 365. Week 39.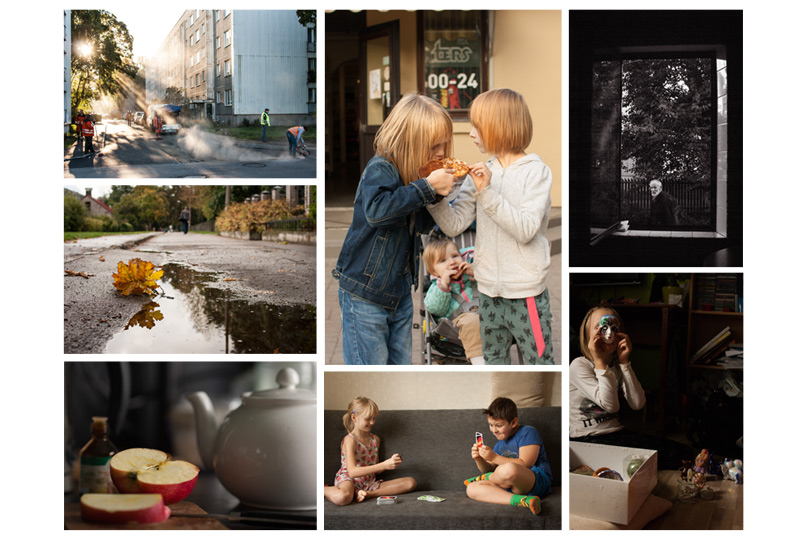 I've been reading David's duChemin books "Ten" and "Ten More" this week and I've been focusing on capturing the moment.
На этой неделе я прочла две небольшие книги Дэвида Душемина "Ten" ("Десять") и "Ten More" ("Ещё десять") и концентрировалась на ловле момента.

267
Trying to be storytelling (we went after something delicious after Veronica's kindergarten). And I have no idea what happened to colours of Veronica's face and hair here. It seems like her face was in a shadow while her hair caught some golden light.
Старалась рассказать историю (мы ходили за чем-то вкусным после Вероникиного садика). И я понятия не имею, что случилось с цветом Вероникиных волос и лица на фото, но, похоже, какой-то озорной лучик подсветил ей оранжевым причёску, когда само лицо попало в тень.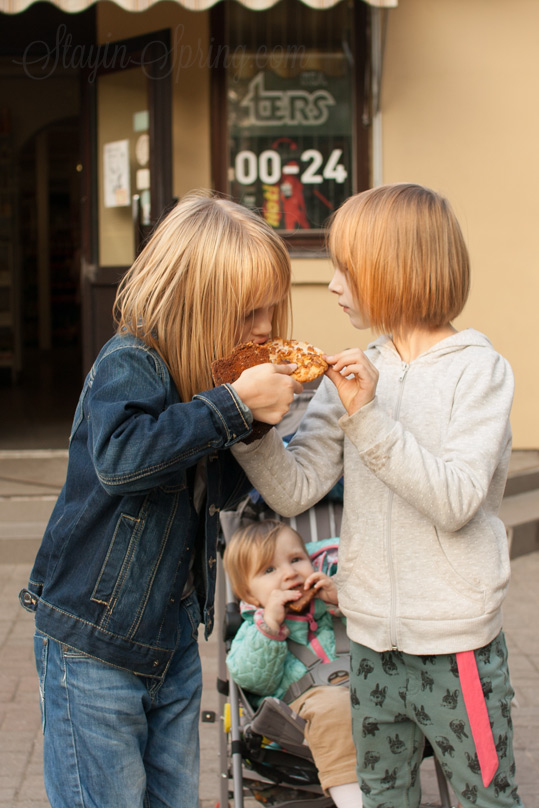 268
I had a box of some random stuff from my teenage times. I decided to unpack it this day and throw away the most unnecessary things. This was pretty hard as my daughter participated and was willing to keep everything for herself.
У меня была коробка всякой всячины времён моих подростковых годов. В этот день я решила наконец-то её распаковать и выкинуть ненужное. Последнее было сделать особенно нелегко, т.к. мне помогала моя дочь, которой очен уж хотелось каждую вещичку забрать себе.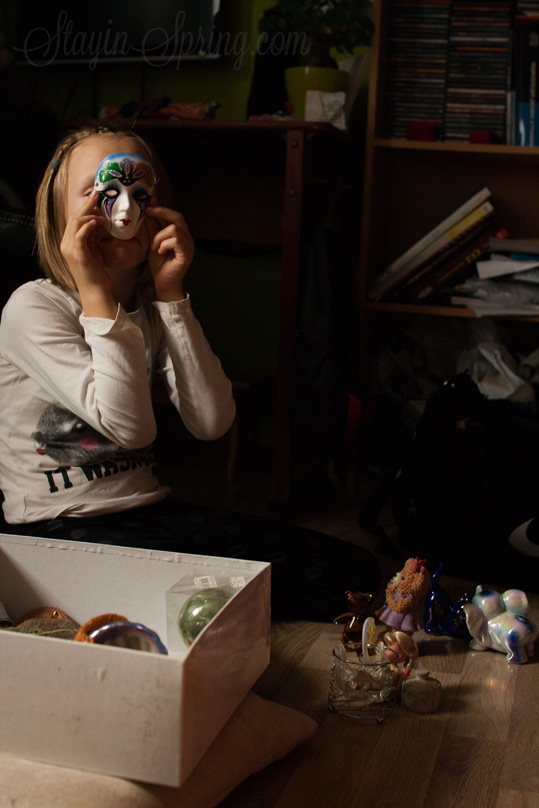 269
Kids played Uno for the whole day.
Дети играли в Уно целый день.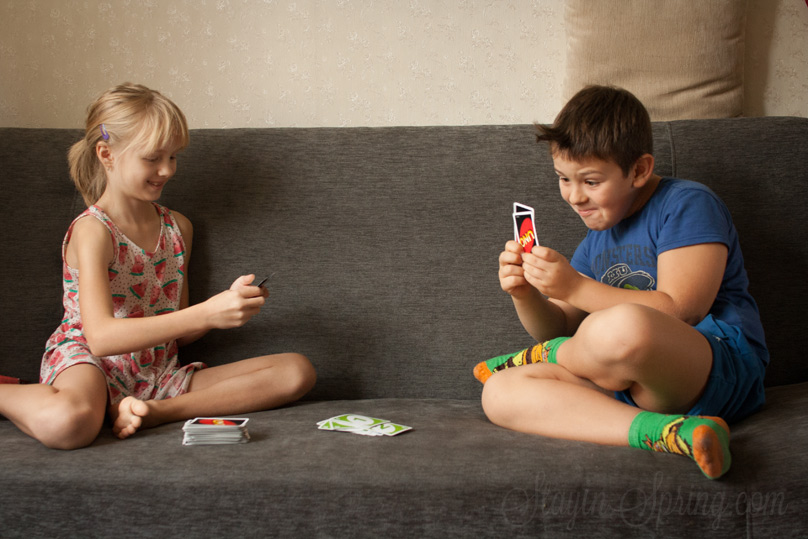 270
Unexpected. He wasn't expecting me taking picture of him through this window. I wasn't expecting him passing by when I raised my camera to take a shot of this window.
Неожиданная. Он не ожидал меня, фотографирующей его через окно, я не ожидала его, проходящего там, когда я просто собиралась сфотографировать окно.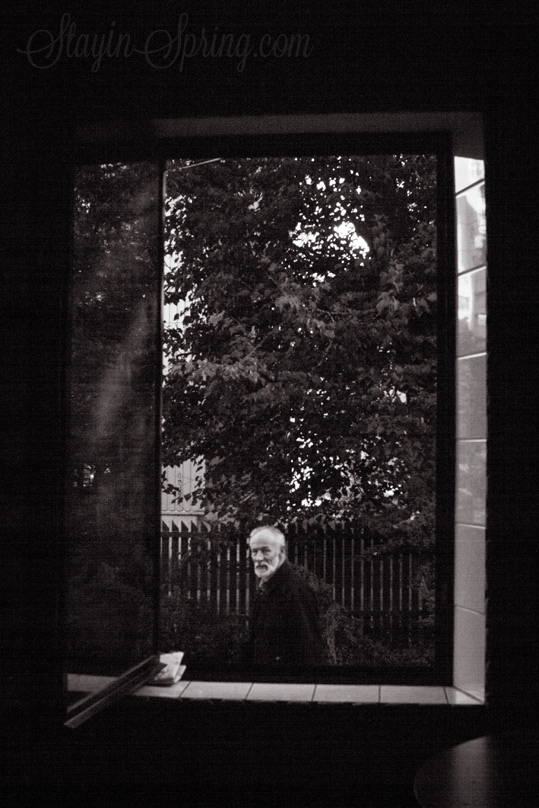 271
It looks like the summer is over…
Похоже, лето закончилось…
272
Autumn signs in our kitchen: hot tea, apples, and sea buckthorn oil as the best remedy for my little health issues.
Признаки осени в нашей кухне: горячий чай, яблоки и масло облепихи как лучшее лекарство при разных болячках.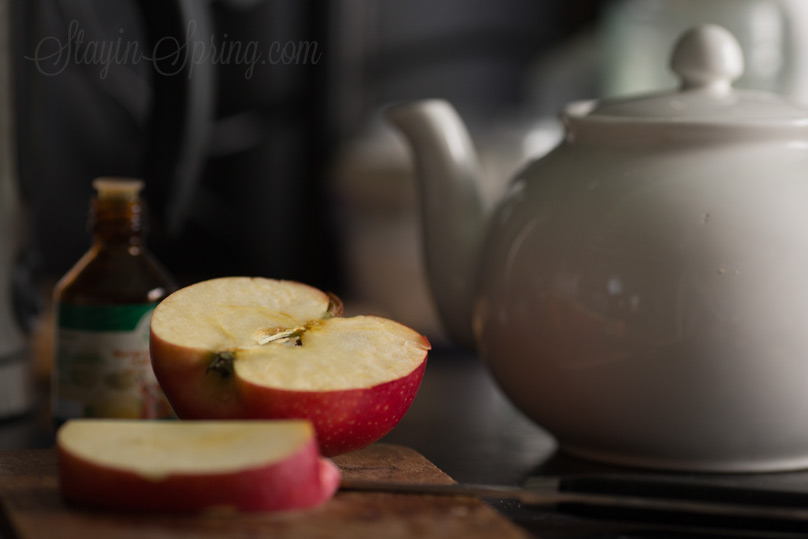 273
Here you can see a typical scene of how a team of workers repair roads in our country (in my neighbourhood here): with the team of seven, one man works, six look after him.
Перед Вами стандартная сцена, как рабочие ремонтируют наши латвийские дороги (здесь — по соседству с нашим домом): команда из семи, один работает, 6 приглядывают.