Project 365. Week 8.
Проект 365. Неделя 8.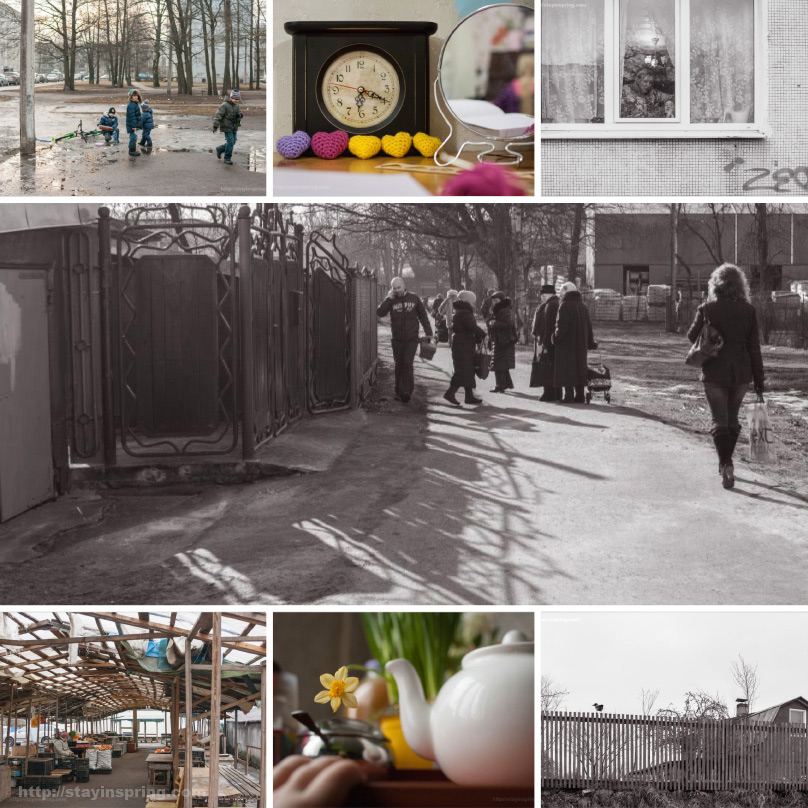 050
The veggie market — the only place where I can buy a root of parsley in winter (and that's my secret ingredient for a veggie soup). This is a rather small market and only one lady works here during this winter. Despite its pathetic look it's my favourite place for shopping veggies.
Овощной базарчик — единственное место, где я могу зимой купить корень петрушки (а это "секретный ингредиент" моего овощного супа). Базарчик маленький, и зимой там работает всего одна женщина.  Несмотря на жалкий вид, это моё любимое место, где покупать овощи.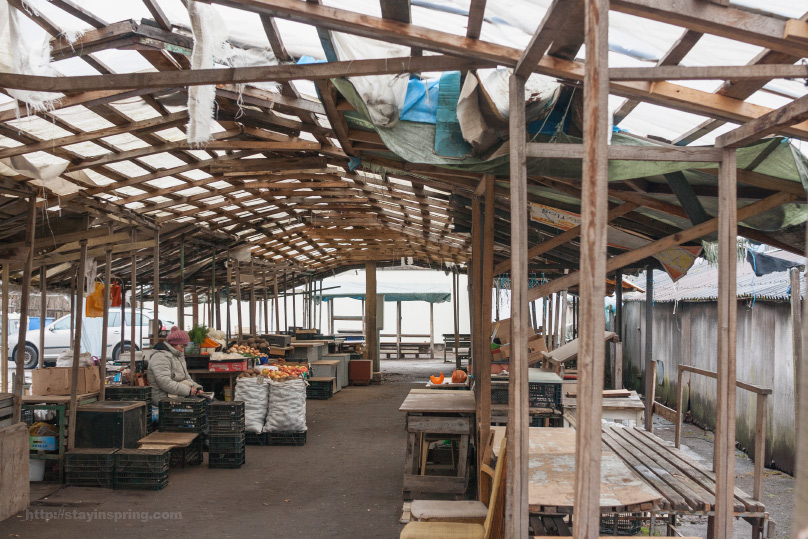 051
The daffodil. Actually this picture is about little Marge, who can now reach the table.
Нарцисс. На самом деле эта фотография о Маргоше, которая теперь дотягивается и до стола.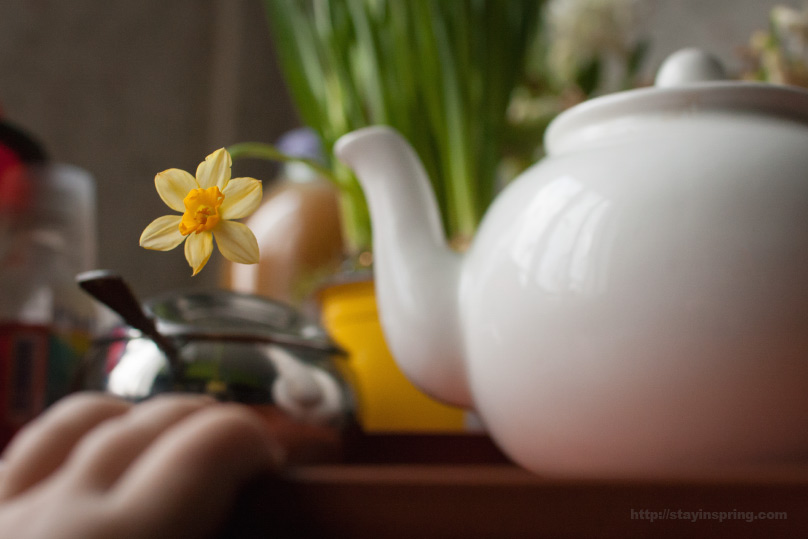 052
Just kids. I don't know them and not sure what they were doing. They saw me taking picture of them, and I think that they thought, that I was going to punish them for something they had done. I heard them saying "she took a picture of us! She took a picture of us!" when I was walking away.  Then I thought that they might think I'm crazy, but I'm glad I did it.
Просто какие-то дети. Я их не знаю и не в курсе,чем они там занимались. Они видели, что я их сфотографировала, и мне кажется, что они решили, что я собираюсь их наказывать за их проделку. Когда я уходила, я слышала, как они говорили: "Она нас сфотографировала, она нас сфотографировала!". Мне пришло в голову, что они наверняка усомнились в моей нормальности, но я рада, что я это сделала.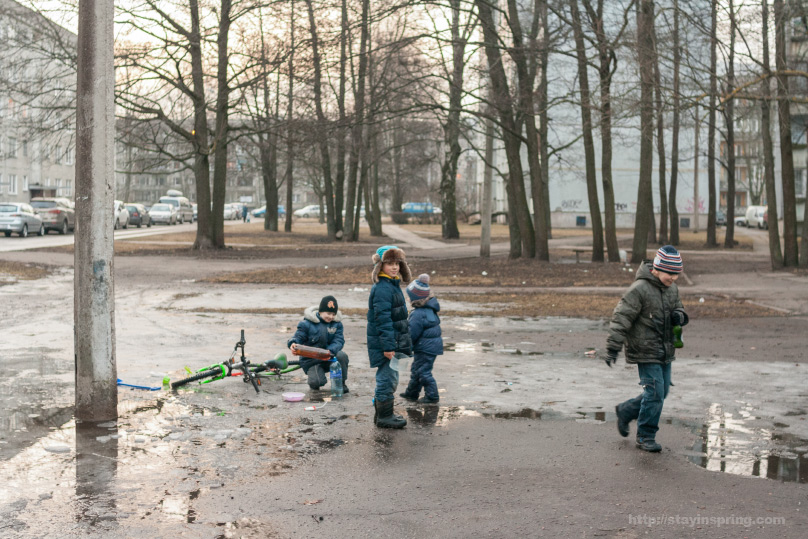 053
Veronika wating for me at her grandparents' place.
Вероничка ждёт меня у бабушки.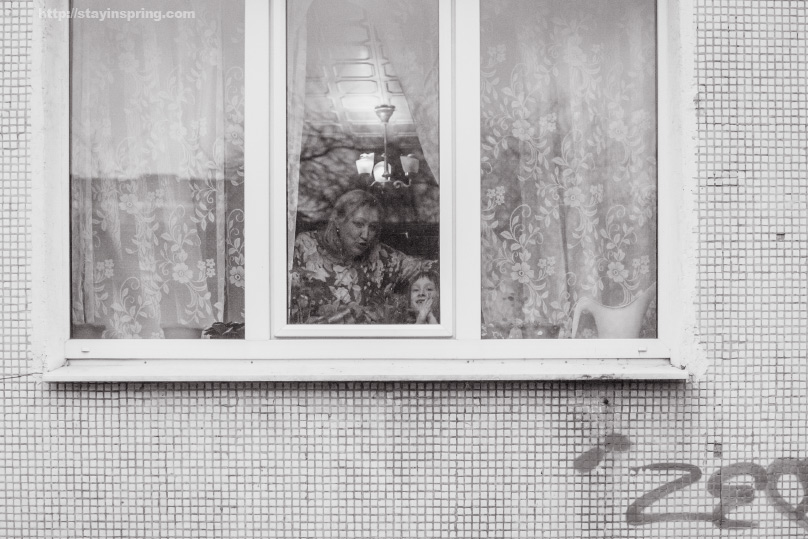 054
Yay for that day's sun! Loved the shadow and old ladies chatting. I guess, this cityscape
looks totally weird. But there are some streets in my neighborhood that look totally like countryside. And I actually love those as I can pretend that I'm closer to the nature.
Ура солнышку! Меня привлекли и тени, и остановившиеся поболтать старушки. Наверно, это совсем странный пейзаж для города. Но в моём районе среди многоэтажек периодически встречаются такие маленькие улочки, гуляя по которым сложно отделаться от чувства, будто находишься в деревне. И мне это нравится, потому что тогда легче делать вид, что живёшь ближе к природе.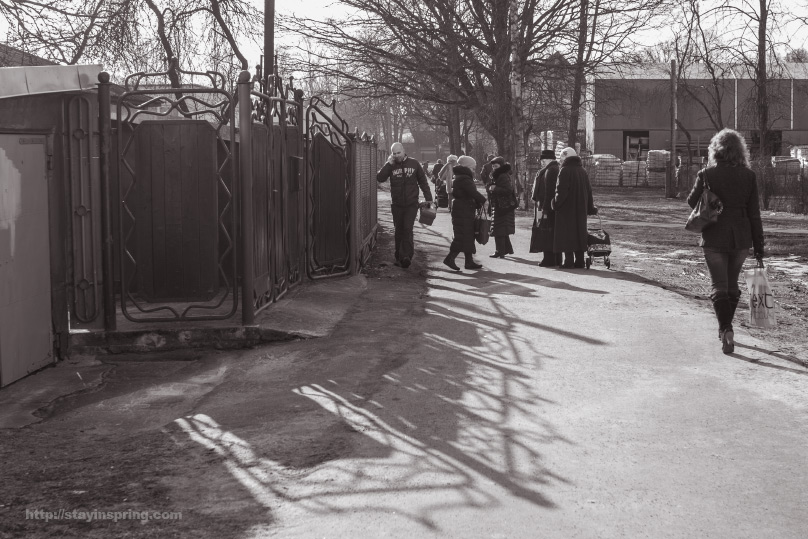 055
It's time for Anastasia to play piano. If I shot this in a lighter condition, I would be able to create larger DoF to make my daughter's reflection more prominent.
Время Настеньке садиться за пианино. Если бы в комнате было светлее, у меня была бы возможность сделать область фокуса шире. А так, к сожалению, отражение Насти чересчур размыто.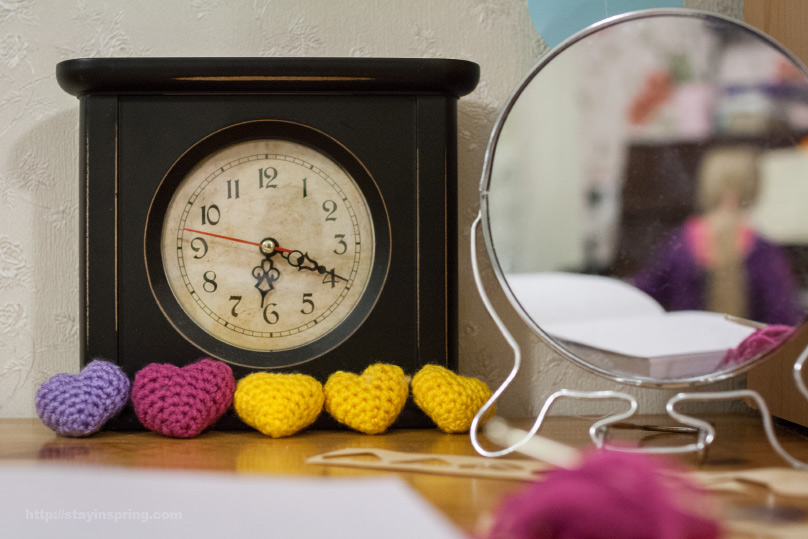 056
The crow turned away from me. It wasn't very excited about me taking picture of it.
Ворона повернулась ко мне хвостом. Она не разделила мой восторг от идеи снять её портрет.