Little Sunday Walk
Небольшая воскресная прогулка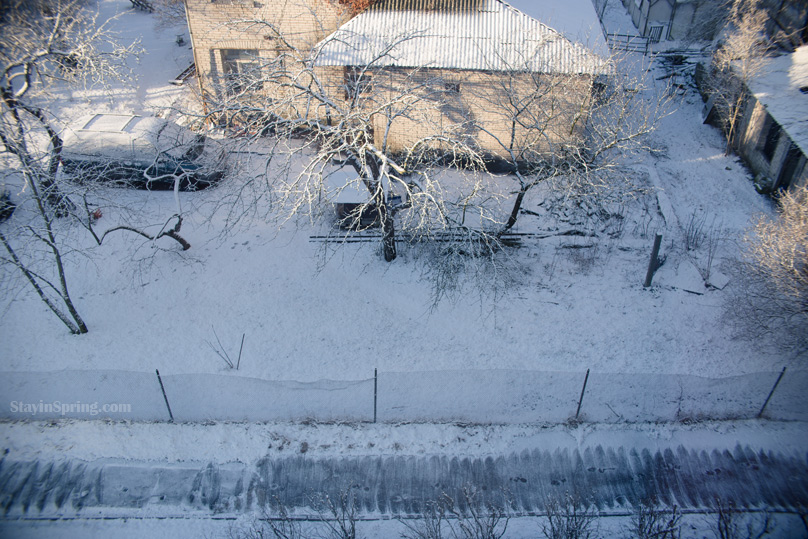 We woke up to this beautiful scene yesterday. Snow in March? Nothing unusual for us. Though, we would prefer it in December and January.
А в окошке снова всё белым-бело по утрам. Снег в марте? Ничего необычного для нас.  Хотя мы бы, конечно, предпочли его в декабре и январе.
We live on the forth floor and our house resembles the white and long one on the background.
Мы живём на 4-м этаже в таком же белом дома, как тот, длинный, на заднем плане.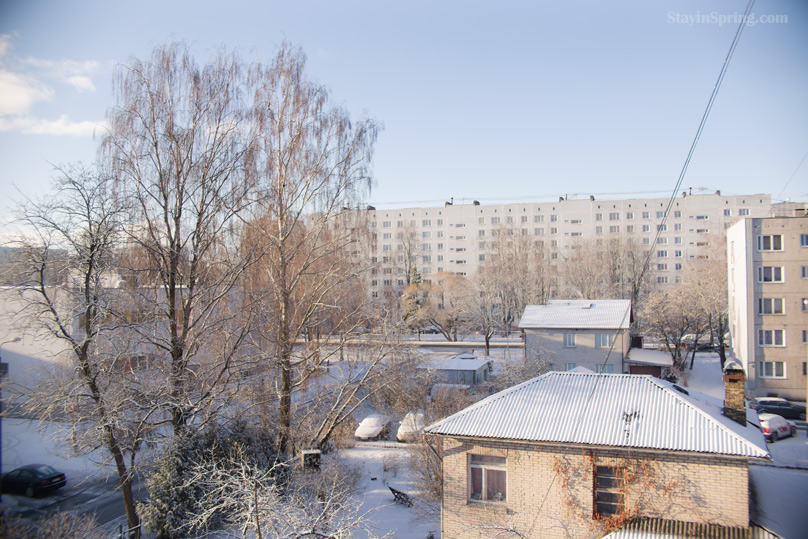 I couldn't resist taking some pictures of our neighbourhood when we went for a walk. It's just all too beautiful with the sun shining through puffy clouds from a low winter angle and the snow melting. It's bright, filled with colours, reflections and lines.
Не смогла удержаться от фотографий на вчерашней прогулке. Всё такое красивое в лучах низкого весеннего солнышка, пробивающихся через белые, пушистые облачка. Всё яркое, полное цвета, отражений и линий.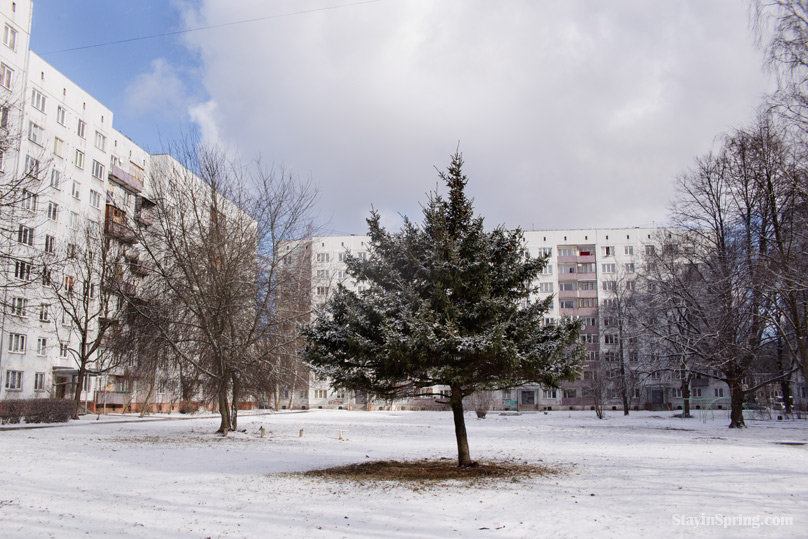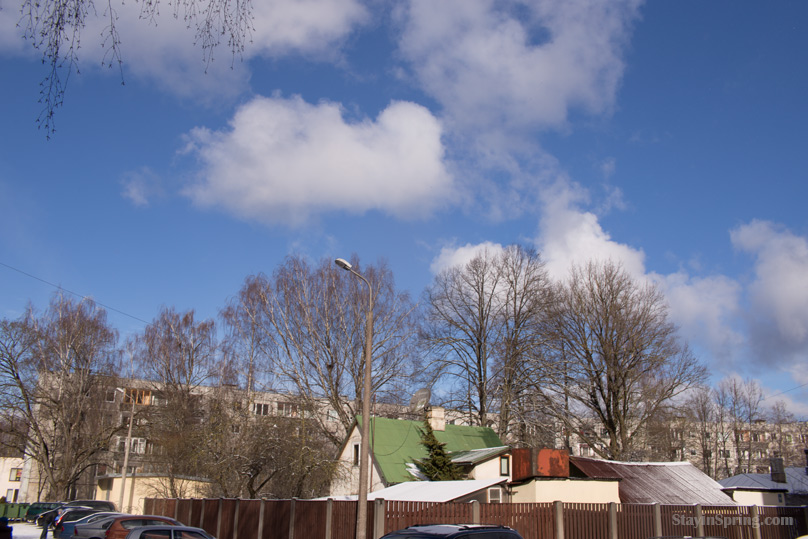 Can you spot an airplane?
Самолётик видите?