Morning in Latvian Swamp
Утро на болоте.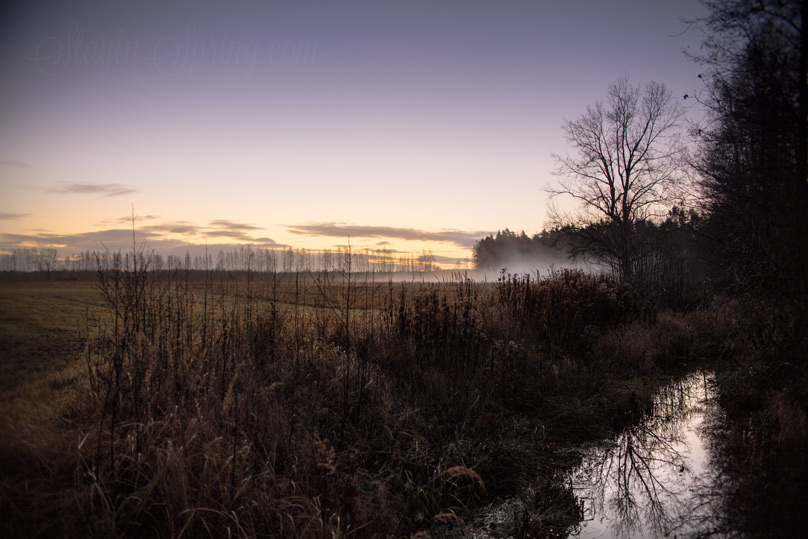 We got up early this Sunday. There were still some belated stars shining as all 5 of us set in the car and rushed towards the swamp to meet the sunrise.
В это воскресенье мы встали рано. Когда мы садились в машину, чтобы успеть к рассвету на болоте, на небе всё ещё сияло пару запоздалых звёздочек.
It was my idea to go there and do this. Recently I read David's DuChemin book "Ten" and there was one thought that I keep on retuning to. Take pictures of a great subject on a great background. Of course, the book is more than just one thought, but this one spoke to me.  So, if I want to see a great sunrise, I need to go to a great place. And what could be greater in Latvia? (Actually, a lot of places, but the swamp was the closest one to us). And if we get lucky, we can see some wild animals there (we did see two bouncing bunny tales from the car).
Это было моей идеей поехать туда и сделать это. Я уже писала, что недавно читала книжку Дэвида Душемина "Ten" ("Десять") на фото-тематику. Одна мысль из книги зацепила меня, я всё продолжаю к ней возвращаться. Великолепные объекты фотографируй на великолепном фоне. Конечно, в этой книге немало и других хороших мыслей, но именно эта во мне сейчас отозвалась. Поэтому я решила, что если я хочу видеть красивый рассвет, то для этого мне нужно оказаться в красивом месте. А что может красивее болота в Латвии? (На самом деле, много чего, но до болота нам ближе всего от дома). А если повезёт, ещё и диких животных увидим (и правда, видели из машины 2 белых скачущих заячьих помпона).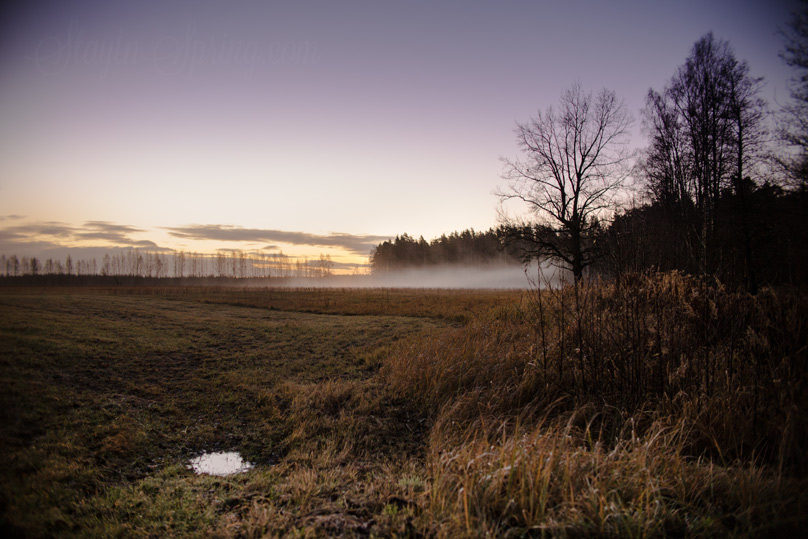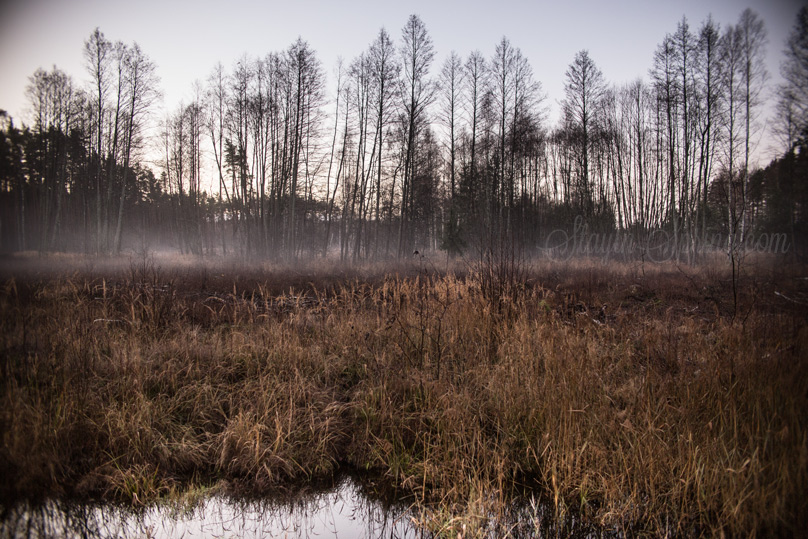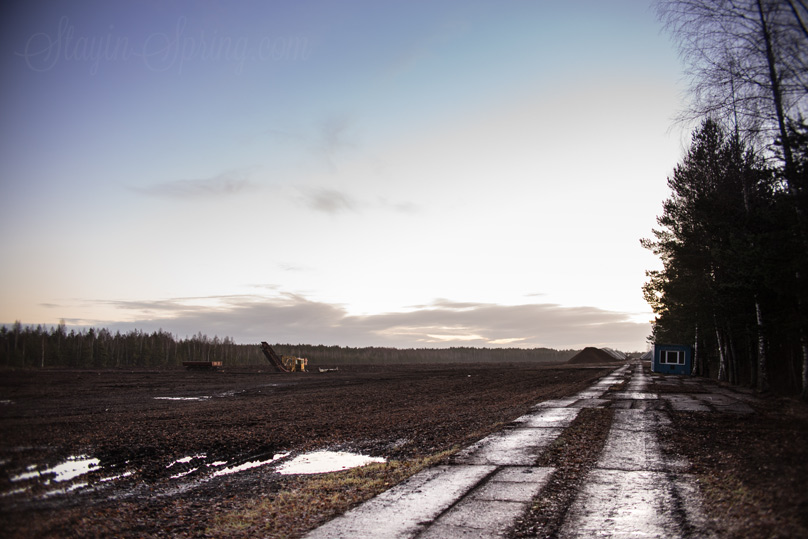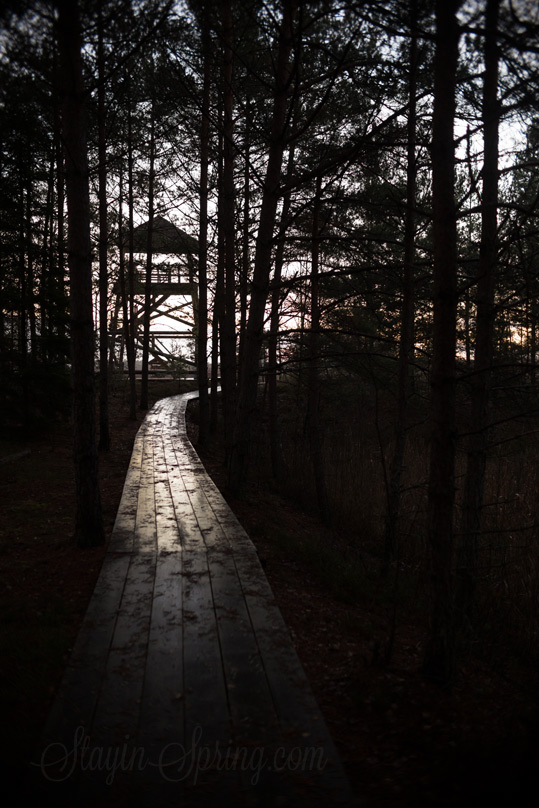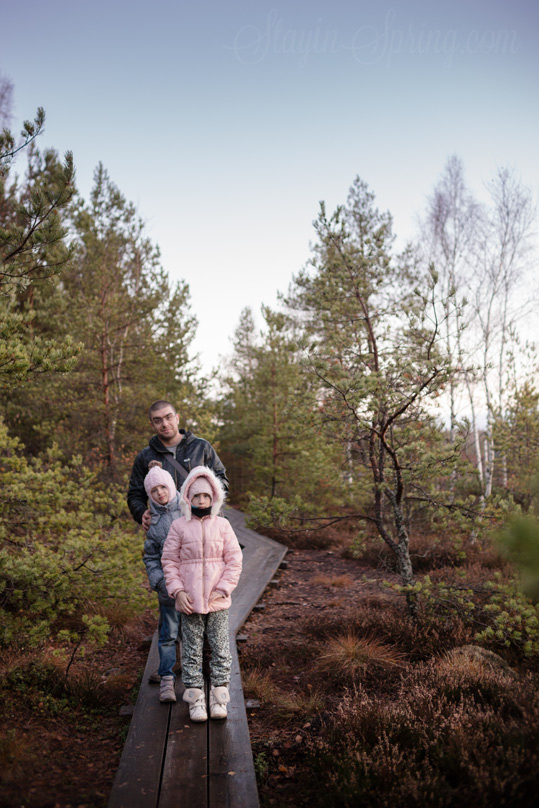 This little lady didn't want to get off of my hands, so I'm surprised I took some pictures at all.
Эта девушка не хотела слезать с моих рук, поэтому я рада, что удалось заснять хоть что-то.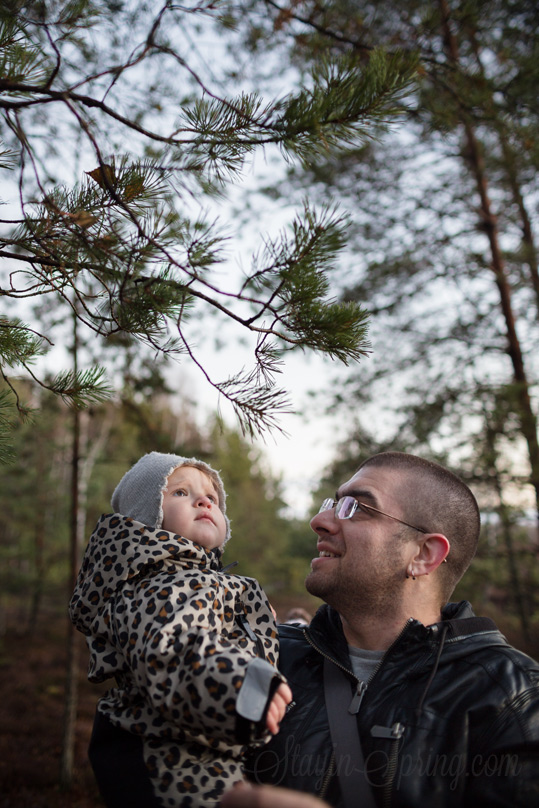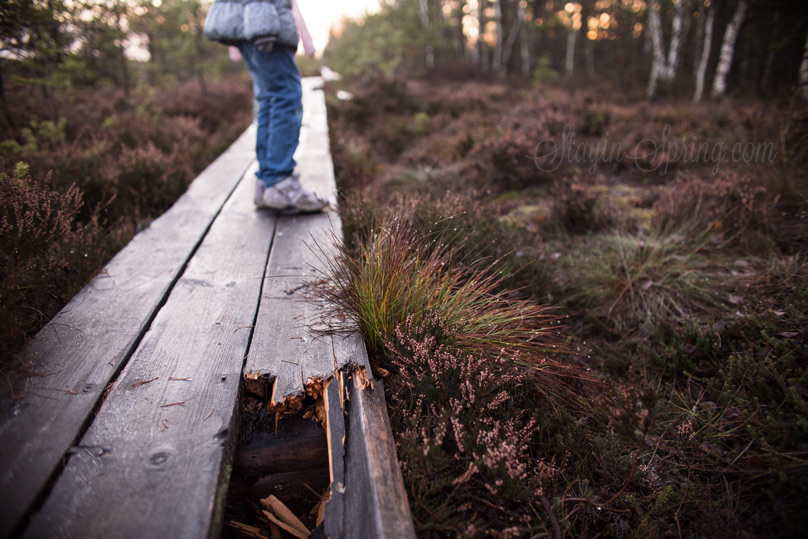 Girls found frozen dew!!
Девочки нашли замёрзшие капельки росы!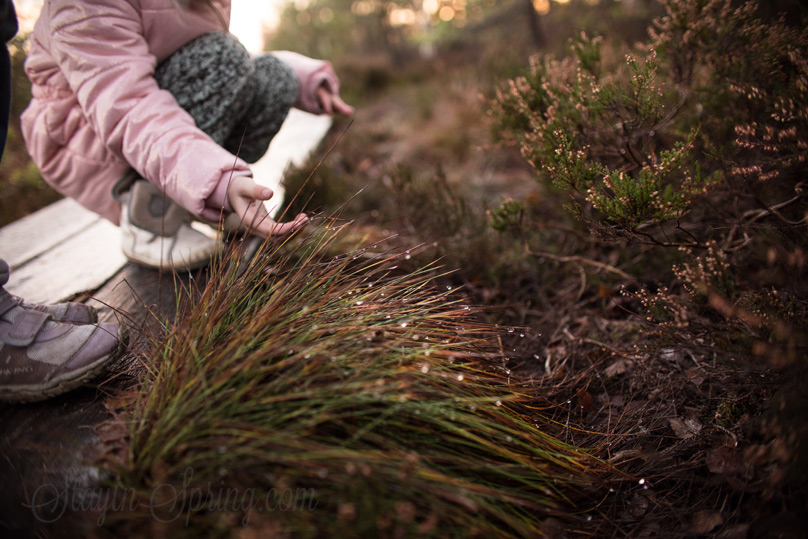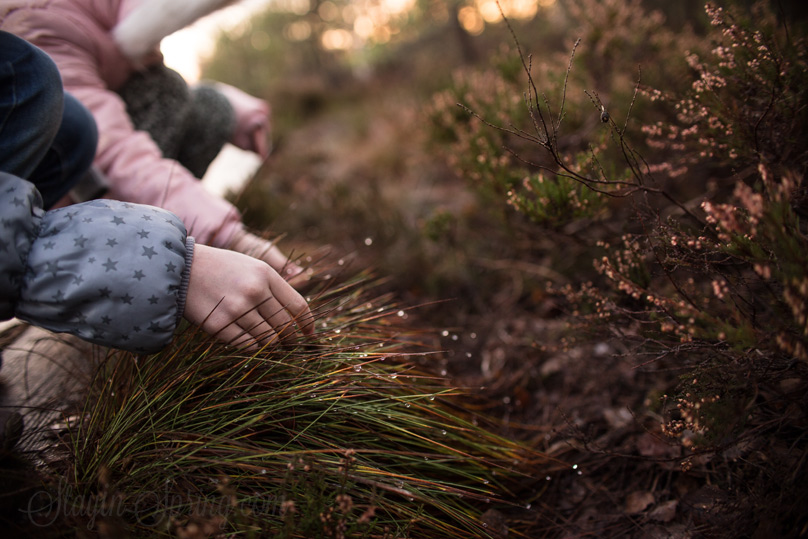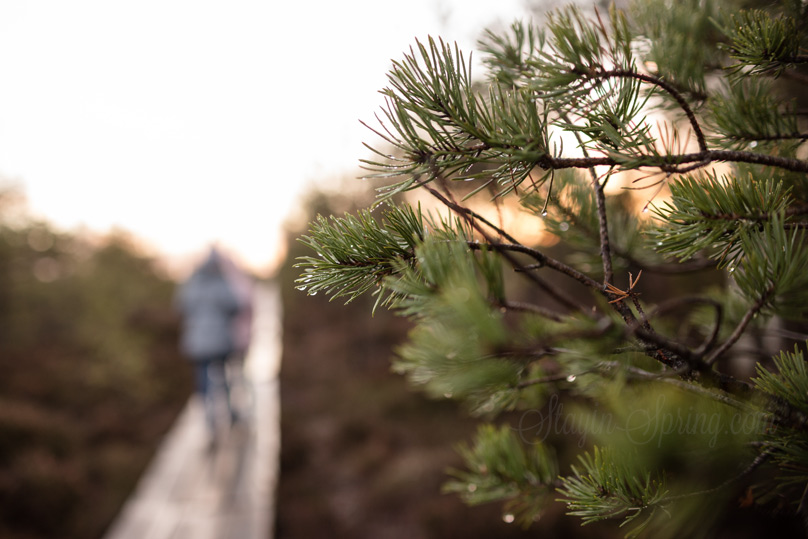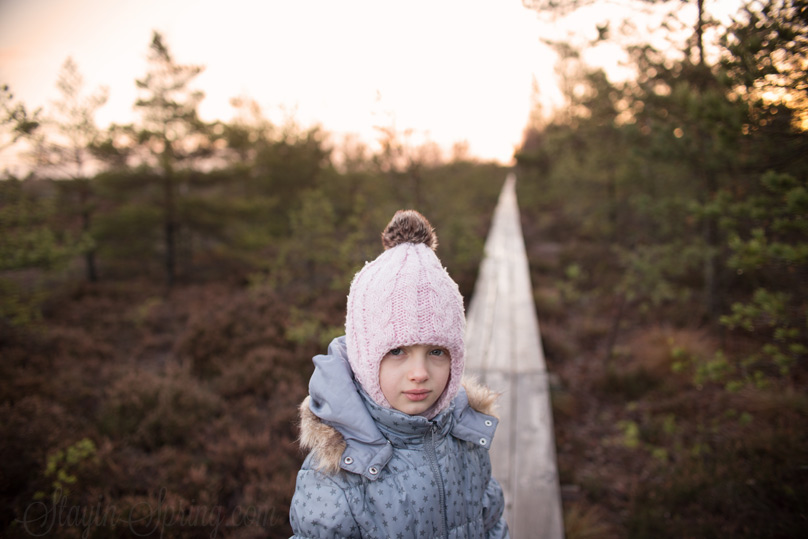 No, she wants to her mom!
Нет, ей надо только маму!
And here is The Sunrise!
А вот и рассвет!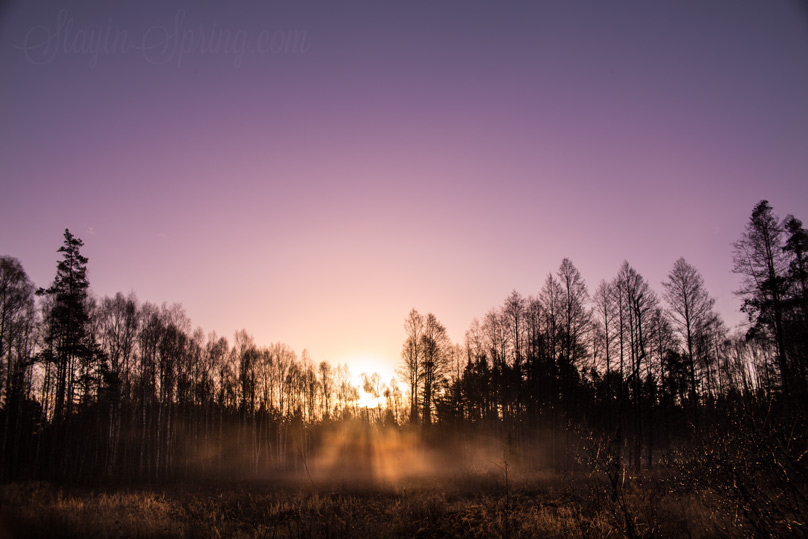 And our all-together picture.
И наше совместное фото.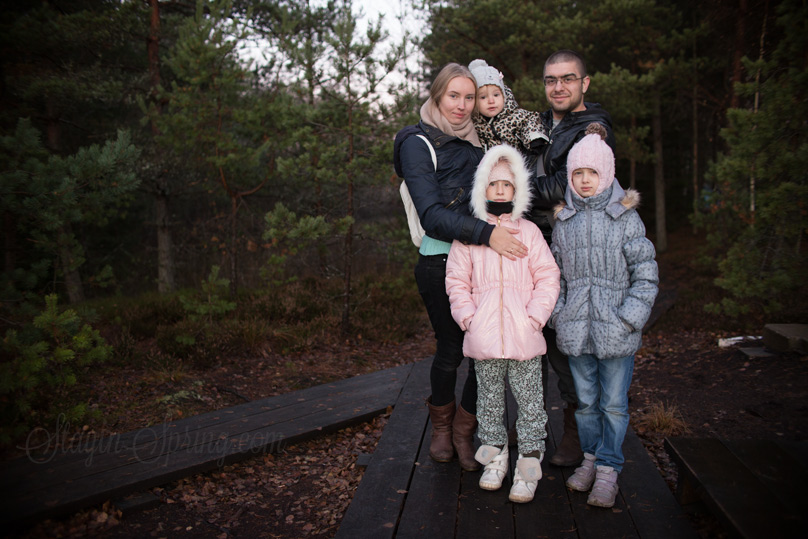 It was much colder in the swamp than we thought it would be, the girls started to freeze and we had to leave. A big part of the path was left to be yet discovered for the next time.
Мы немного не рассчитали с температурой — на болоте было градусов на 6-8 холоднее, чем в городе. Девочки стали подмерзать, и нам пришлось ехать домой. Так что, большая часть тропы осталась для исследований в наши будущие поездки.