Slowly Letting Go Our Stroller
ПОтихоньку отпускаем коляску.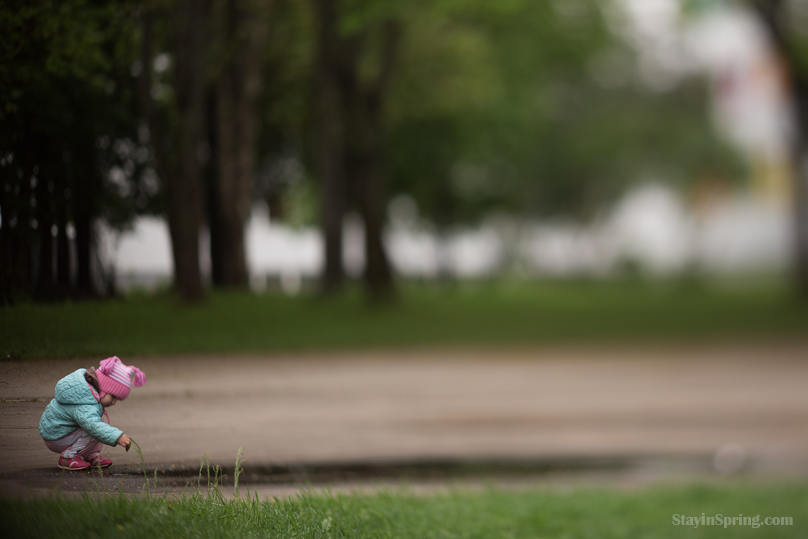 Our morning walk start the same way every time — Marge and I are taking Veronica to kindergarten. Just a few weeks ago Marge was still mostly sitting in her stroller during this. But now I've discovered that she is fully capable to follow us all the way long to the kindergarten (opposing to us following her) and can walk without even asking me once to carry her. Suddenly, she acts so grown up!
Каждая наша утреннея прогулка начинается одинакого — мы с Марго проводим Веронику в детский сад. Ещё совсем недавно во время всего нашего похода туда и обратно Маргоша сидела в коляске. А теперь вдруг оказалось, что она способна идти за нами всю дорогу (а не наоборот, мы за ней) и может даже ни разу не попроситься на ручки. Внезапно она так повзрослела!
That's Veronica with Marge in the stroller.
Это Вероника с Маргошей в коляске.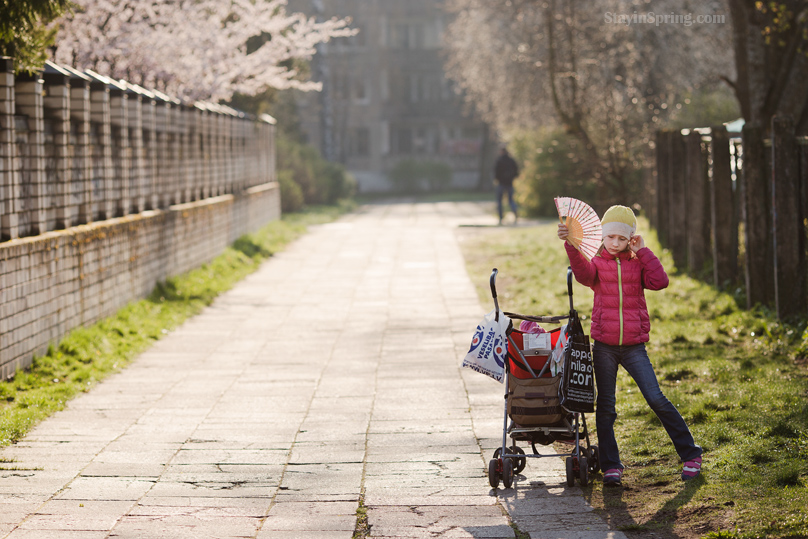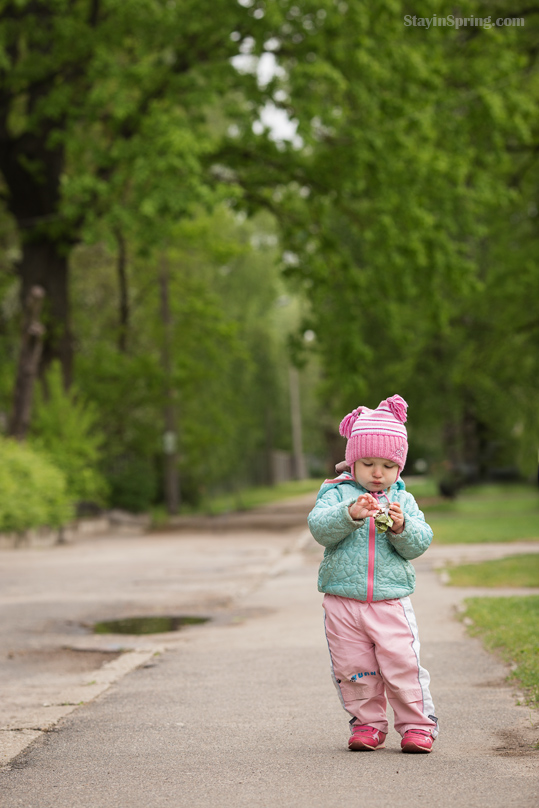 And these is a peek into the kindergarten eating room.
А это я подглядела в садиковую столовую.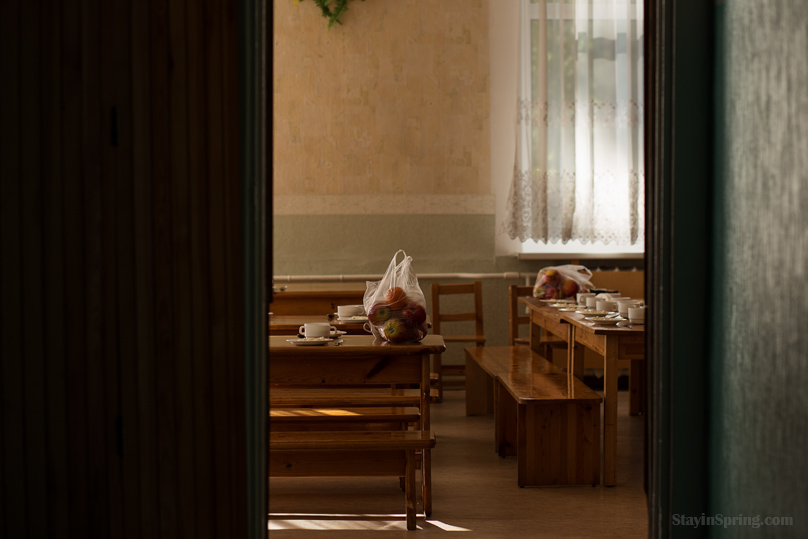 It feels so good to have my camera with me all the time again! I see it — I snap it.
Я снова получаю удовольствие от ношения фотоаппарата каждый день с собой! Вижу — фотографирую!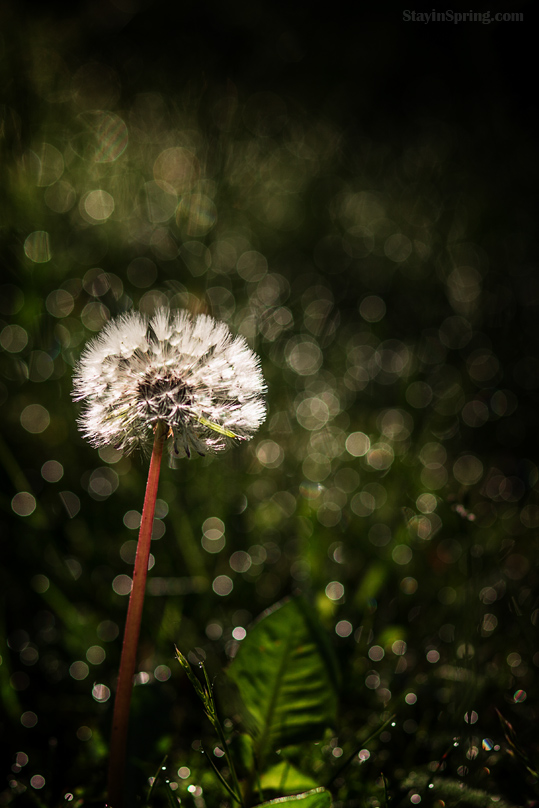 Marge took another lovey on the walk today.
Сегодня Марго решила отвести погулять другую любимую зверушку.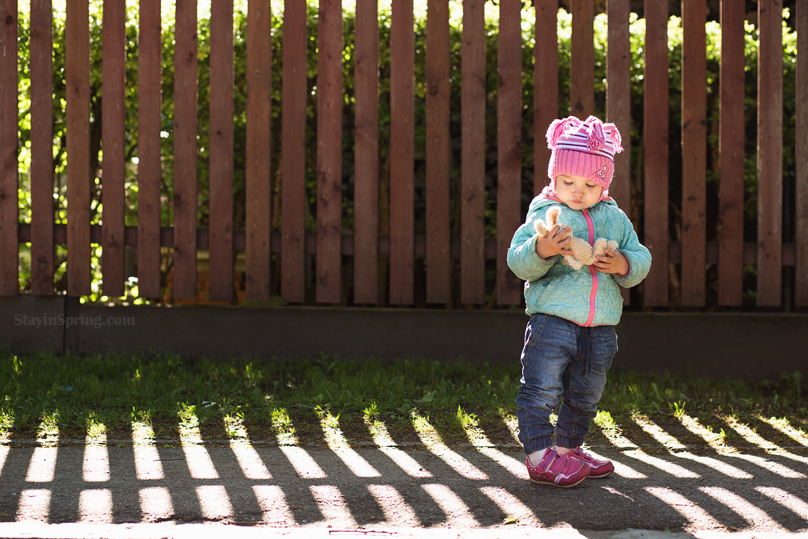 It was sunny today — a perfect weather for playing outdoors and for crocheting on the bench! But the sun sure makes taking pictures a little bit more difficult. I learned not to shoot in full sun, now I'm learning to embrace it. After all, this is when our life truly happens. I want to document it.
Сегодня было солнечно. Идеальная погода для прогулок во дворе и вязании на скамейке. Но вот с фотографией при прямых солнечных лучах всё не так гладко. Я научилась тому, что не стоит фотографировать портреты, когда солнце высоко над головой. Теперь я учусь фотографировать, когда свет именно такой. В конце концов — это тогда, когда и происходит наша жизнь. Я хочу документировать и это тоже.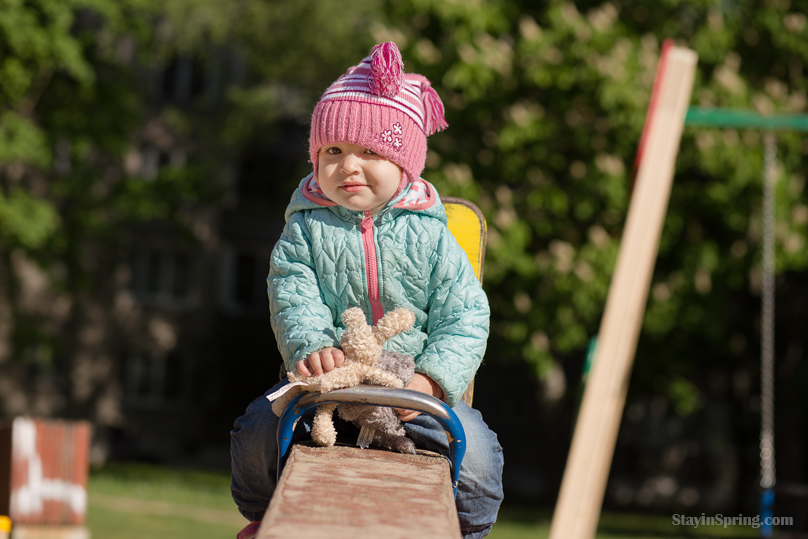 Look, she placed her bunny in the pocket!
Посмотрите, она положила зайчика в кармашек!