The Latest Making — Crocheted Amish Puzzle Ball
Мячик-паззл, вязанная игрушка для малыша.
I totally don't feel like writing right now. But I do feel like crocheting a bit. So here is my latest making: crochet Amish Puzzle Ball!
The pattern is very simple and it is free. You can find it at Look At What I Made.
На сочинения меня сейчас совсем не тянет, а вот повязать крючком — самое оно. Поэтому, делюсь тем, что связалось!
Схема (на английском) очень легкая в исполнении и бесплатная. Находится на сайте
Look At What I Made
.
The making starts with printing out the pattern (I have noticed that a printed on paper patter that lays on my coffee table always nicely adds to my inspiration) and choosing the colours of yarn. I settled on Alize Bella cotton yarn of Purple, Coral and Blush colours. The Purple for the inside (wedges), the Coral for the outside (lids) and the Blush for the seams.
Работа начинается с распечатки схемы (я заметила, что напечатанная схема, лежащая на чистом журнальном столике, всегда положительно сказывается на моём вдохновении) и подборе цветов пряжи. Я остановилась на фиолетовом (Purple), коралловом (Coral) и бледно-розовом (Blush) цветах хлопковой пряжи
Alize Bella
. Фиолетовый — для внутренних деталей (в форме колпачков), коралловый — для наружных (крышек), а бледно-розовый для шва.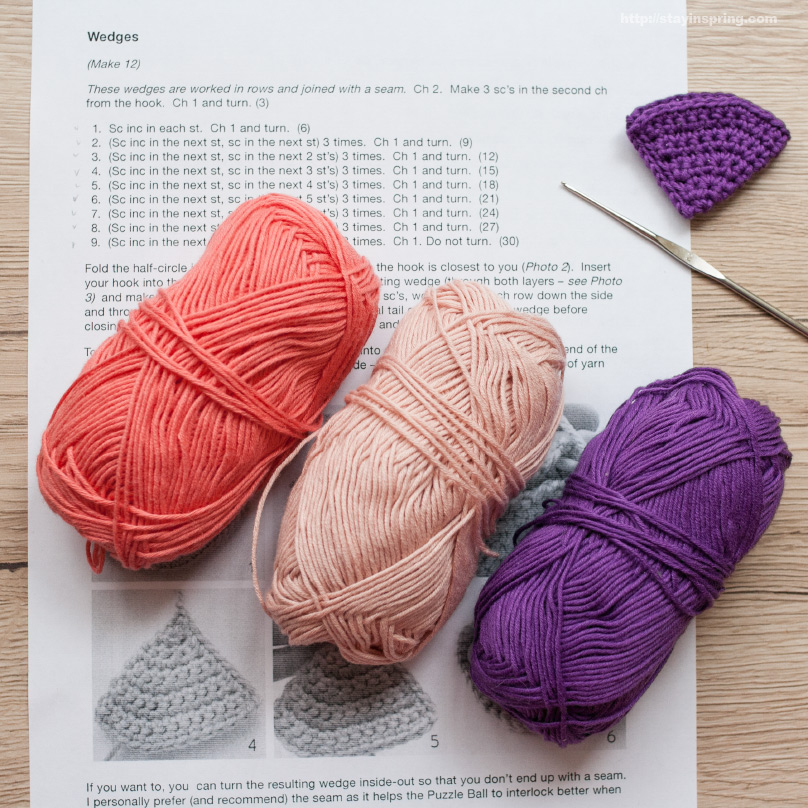 Then I crocheted all of the 12 wedges. No difficulties here.
Затем я связала все 12 "колпачков". Никаких сложностей на этом этапе.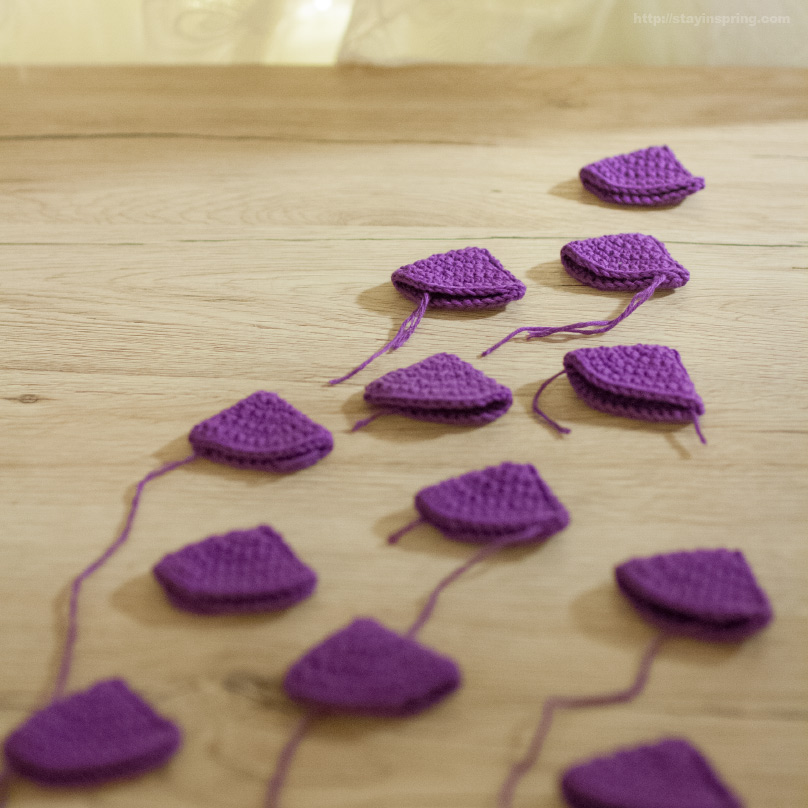 Then I crocheted the leeds and joined together the lids and the wedges. No difficulties here either.
Затем я связала крышки и присоединила их к колпачкам. Здесь тоже ничего сложного.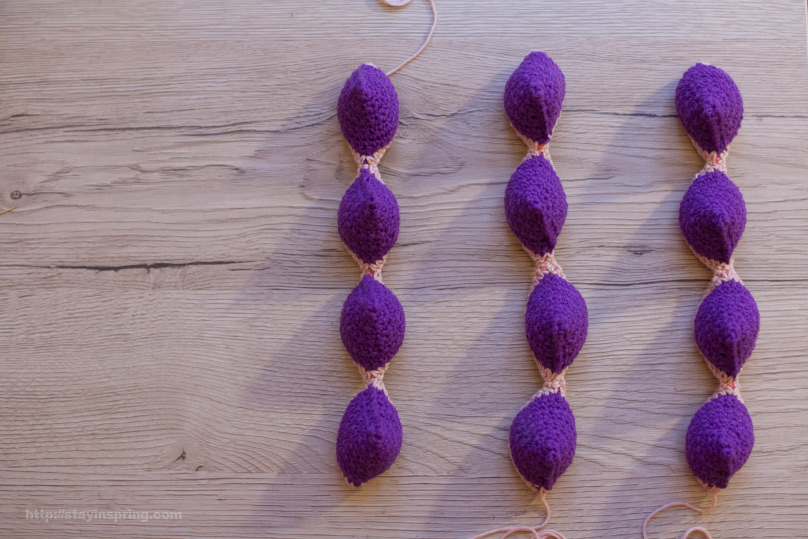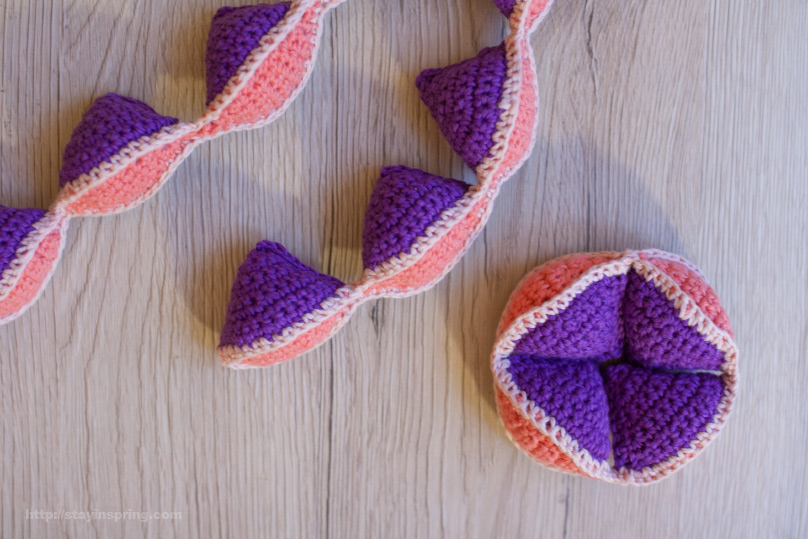 I sewed the rings together…
Сшила вместе кольца…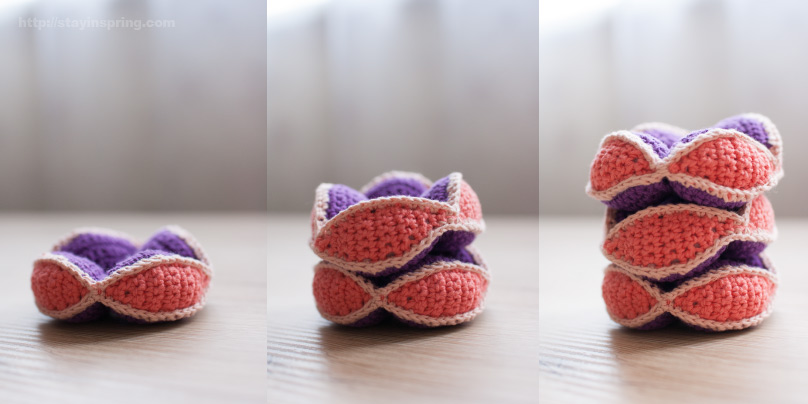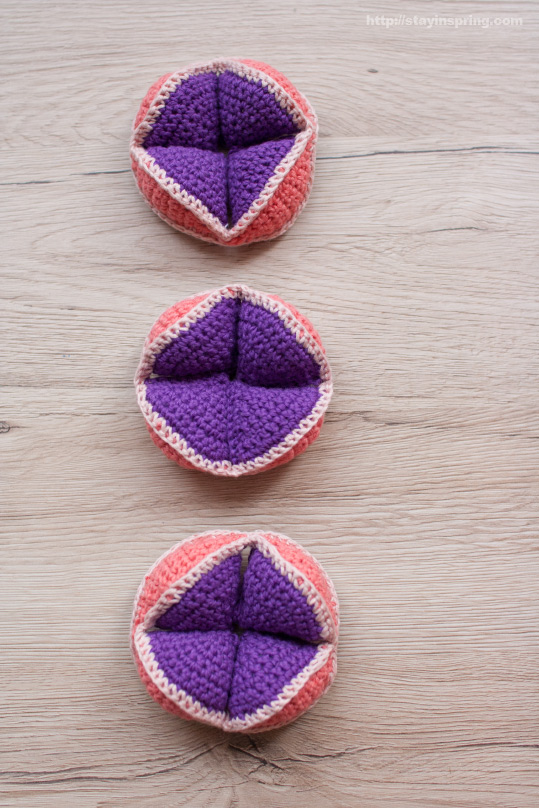 … and assembled the ball!
… и собрала в мяч!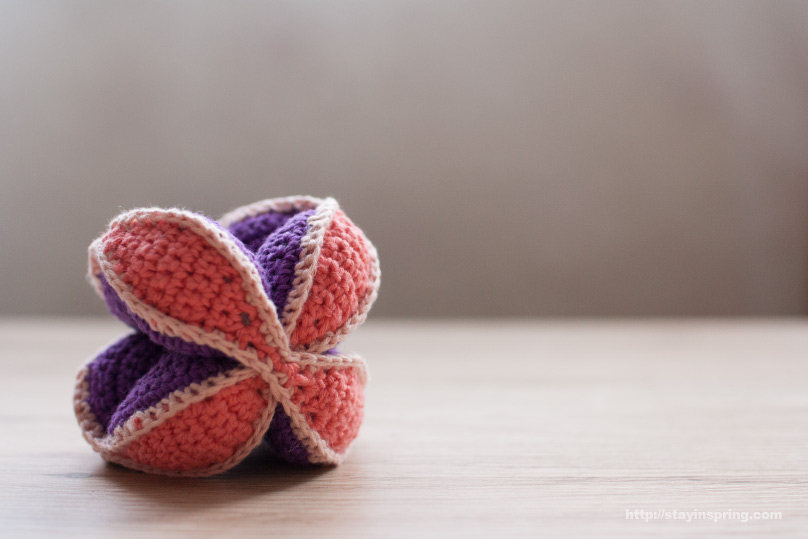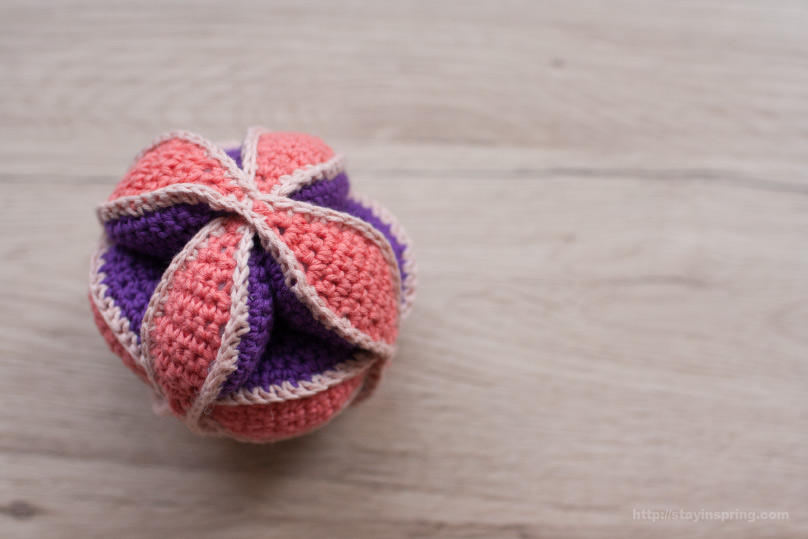 I really (really) loved this project! Marge, however, doesn't enthuse about the ball as much as I do (truthfully, she shows no interest). But I believe that the time for this ball just haven't come yet.
Мне на самом деле очень (очень!) понравился этот проект! Марго, однако, пока не разделила со мной энтузиазм относительно мячика (то есть, она вообще не проявила к нему никакого интереса). Но я думаю, что просто ещё не настало его время.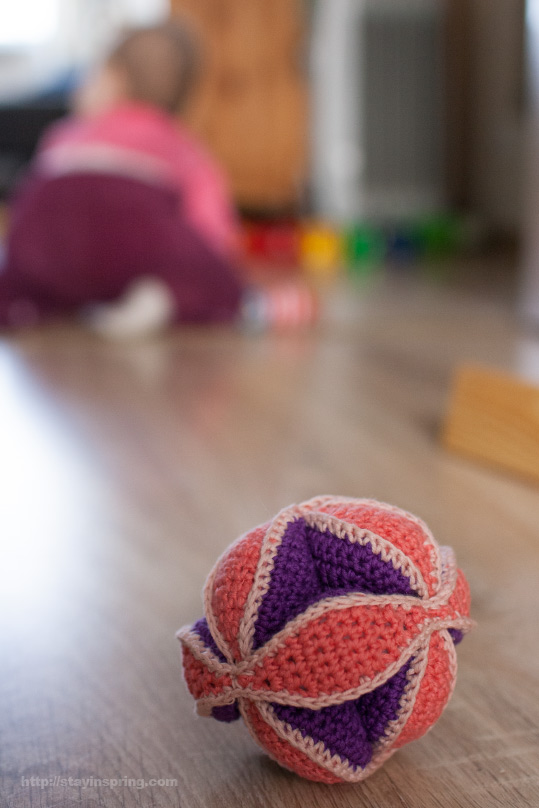 Here you can find the details about my project on Raverly. I think I might try other project of this kind like Flower Crochet Amish Puzzle Ball.