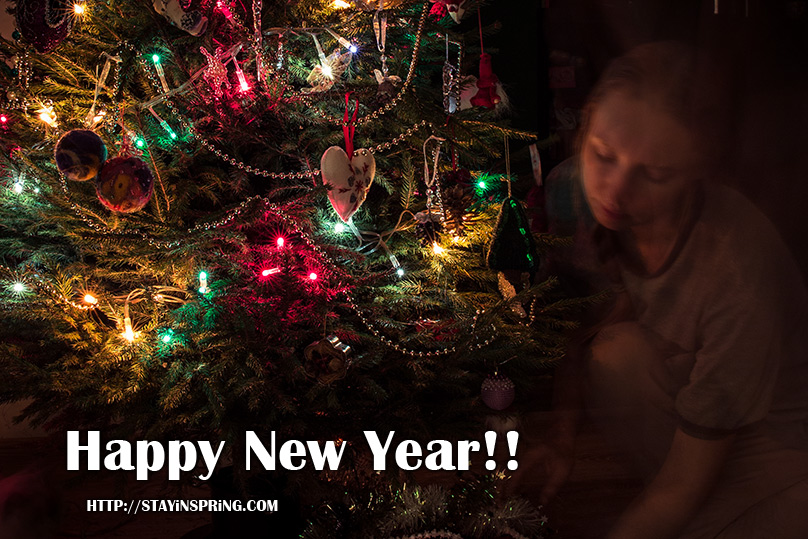 I wanted to write a quick post summing up the year, like I did it in 2014. But when I finally made my youngest take a day nap (it's 6 PM here, pretty late for a day nap, but today is a special day when late is still better than nothing), my inspiration kind of left me. So for now I don't know how it's going to end.
And I'm typing with my left hand while she is sleeping on the other one.
So I'll just say, this was a great year achievement-wise. And this was a tough year time and health-wise. Especially the December. I won't go into details here, because this is not what I want to remember.
This was a year full of new knowledge, a year of a lot of hard work, practicing my skills  as a photographer daily, a year of culling, editing, keywording and otherwise treating my photographs with a respect. Today is the last day of my first project 365. I still have to post some of the last weeks. I am pretty proud I made it to the end, but I also feel pretty tired. And honestly, I had no problems in shooting and editing daily. The hardest part was to choose only one picture of the day. So I'm going to take a rest of the project in 2016, which means I'll take my own speed. I've already made a new project plan for me for 2016. All is left is to make a schedule out of the plan.
This was a year of a lot of new friendships made with photographers all around the world. These are people who I admire for their hard work and open hearts. A lot of them granted me with their critique and thus I was able to learn and grow faster. A lot of them were supporting and kind. And all of them were a huge source of inspiration for me, my fuel that made me keep working and running. Thank you, my friends! I wouldn't be even near where I am now without you.
This year was a year of the most fabulous discovery. I found what I like most. I found what I want to do and it was unexpected. I found myself. I wouldn't be able to do that without my husband's faith in me. I just wouldn't dare. Being a photographer was my wildest wish, so I hadn't even thought of that. I wouldn't do it without him telling me all the way "You should do it! You should try it! You're doing great! Why not?"
I hadn't met some of my goals for this year, but I've certainly met some other and even greater goals. I guess, the biggest one was starting my own photography business and actually taking some clients! Oh, I loved each one of the sessions! Each one of them made me the happiest person in the world at least for a few days after it! i'm waiting for a new season to open now, gathering some new knowledge to make it all an even better experience for my clients!
This is how my year went for me. My experience tells — you can set goals, which is good, but life always goes it's way. So don't hope for much. Hope for more instead.
If you're still here, I have a little handy thing to share with you today. These are calendar pages with a vertical months' layout.  I used these in 2015 by myself and they really helped me in planning. You can download the A4 PDF here. There is only one thing I should warn you about: the PDF starts from March, but you will find January and February in the very end. Shamelessly, I wasn't able make Illustrator work for me today in the right way, my apologies.
Sorry my Russian-speaking friends, I believe you can all read English. I just have no time for re-typing this in other language.