If a kid can't find an activity for himself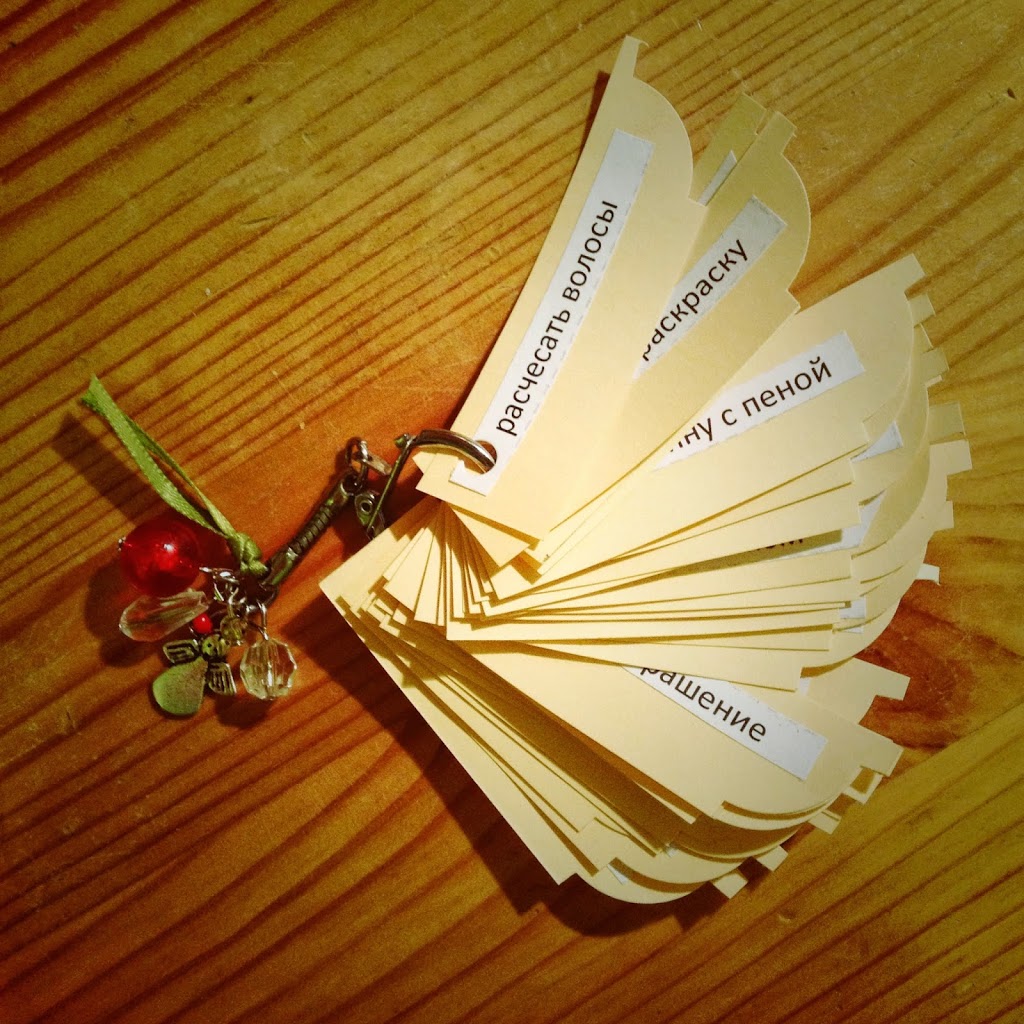 Если ребёнку нечем заняться
My almost seven years old Anastasia oftentimes tells us that she doesn't have any activity to do. Usually she suddenly remembers about everything she really wanted to do right in the same day's evening when it's already a time to go to a bed.
Моя без пяти минут семилетняя Настенька периодически сообщает нам, что ей нечем заняться.  Обычно в тот же день вечером, как раз в тот момент, когда по расписанию подготовка ко сну, Настенька вдруг вспоминает, как ей хотелось почитать энциклопедию про космос, и что она не успела попрыгать на гимнастическом мячике.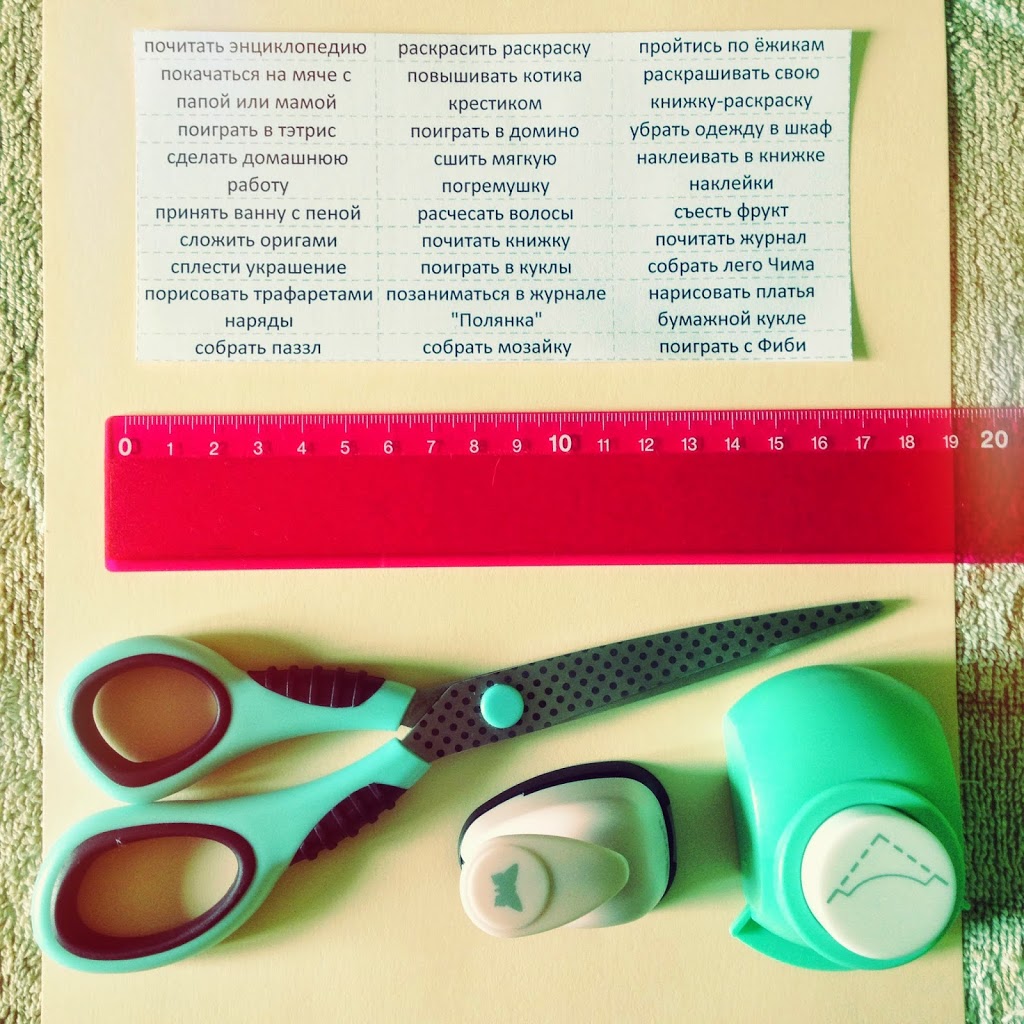 This made me think of an idea of a list of tips that the kid can look into when nothing comes to his mind by itself.
Это навело на мысль о наборе карточек-подсказок, которые можно посмотреть, когда ничего на ум само не приходит.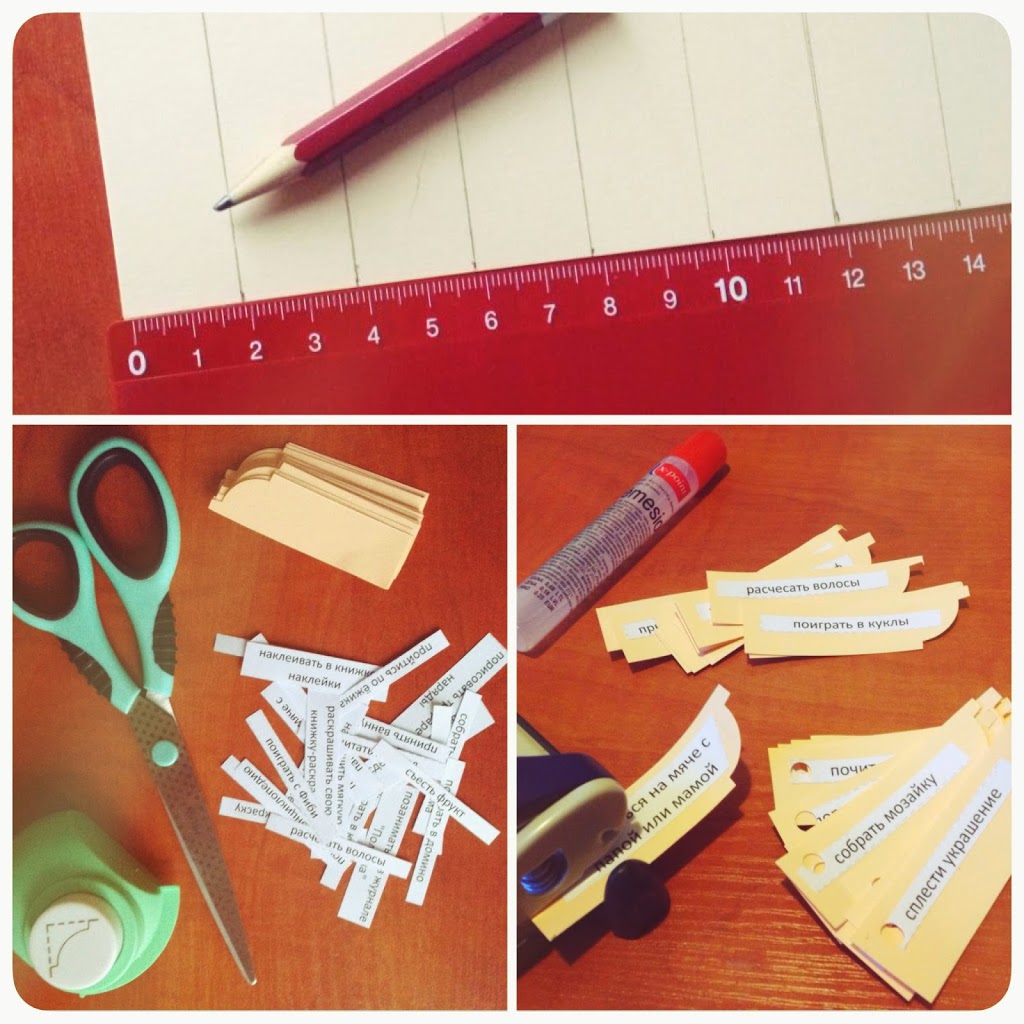 I made a list in Excel, applied a dotted border. Then I cut 2×7 cm cards of a cardboard and glued a text on them. I used a trinket key chain to bind cards together.
Составила список в Excel, оформила его в пунктирную рамочку, чтобы проще было вырезать. Затем подготовила картонные карточки-основы 2 на 7 см (лист А4 делится ровно на три колонки по 7 см). Осталось наклеить на основы текст и продырявить дырочку на каждой карточке в одинаковом месте. Чтобы всё это скрепить, удобно использовать брелочек.