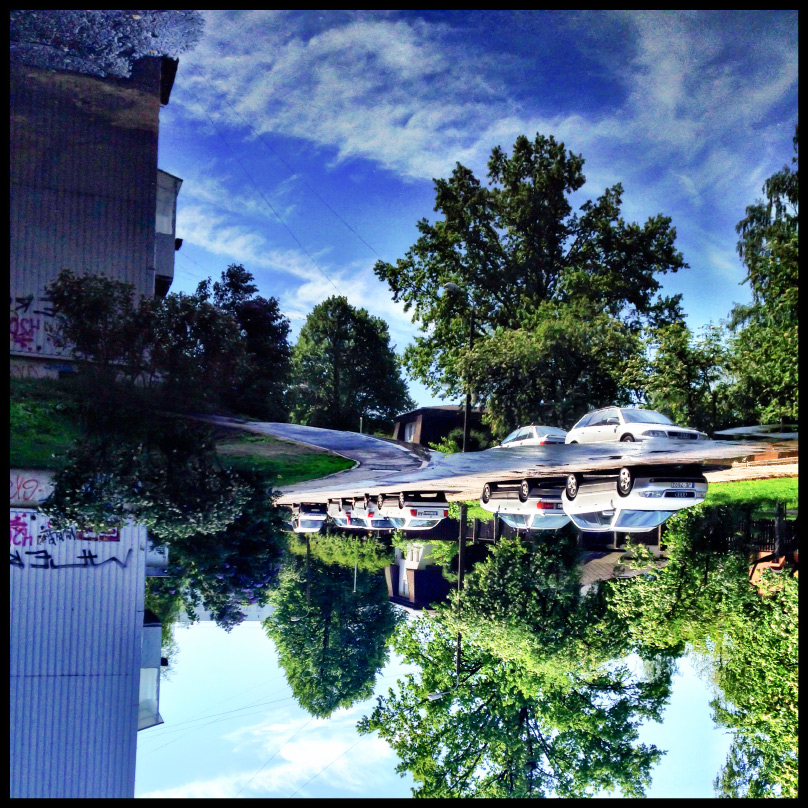 All these reflections just fascinate me!

Yes, our little baby girl is two month old already! She grew a lot, we spent past month under a sunshine of her smiles. She likes to talk and also learned to cry when she desperately needs something. It's not like she hasn't cried before, but this cry is somehow different from the one she did in her first month. So this is also a sign that she is getting older. Past few days of her life are also remarkable for Marge's discovery of her fists. She stacks them into her mouth and intently munches her fingers with a unconcerned look. It seems that I have to hurry with a mobile I wanted to make for her, or I'll miss the right time.

As Marge grows her sisters change as well. Their intention to help me with Marge is so huge that I can step aside and just watch their energy flowing in a right place. I haven't seen so much initiative for months! They wash dishes (even though it has been my prerogative before), help me cook, hang clean clothes, through away used diapers. They even don't mind entertaining Marge for a little bit if I need to leave the room for a moment. I am really proud of my girls!
I've started a new crochet cardigan for Marge lately. I've searched for a nice and not so common pattern for it, but haven't found any. So it was decided to make one by myself. I actually have already started bringing to life my idea and crocheted four rows, but then realized, that I had made a mistake in the very first stitch of the first row! Can you imagine my disappointment when I had to rip it all out and start over my project!

Though May is almost over, it is still enough time for mayflowers to bloom and May thunderstorms to moisturize the air through nights. I saw a great thundercloud through kids room's window yesterday. I hardly had time to take a picture, the cloud had covered all of the skies and it started pouring. However, it didn't rain too long, not more than a few minutes. Now i'm looking at my daughters' paintings of a rainy day from their art class and feeling really inspired to paint one by myself. I wish I had a time for this!

Oh, I love summer rain with it's warm puddles!