Размышления о важности фотографий во время беременности и первых месяцев с малышом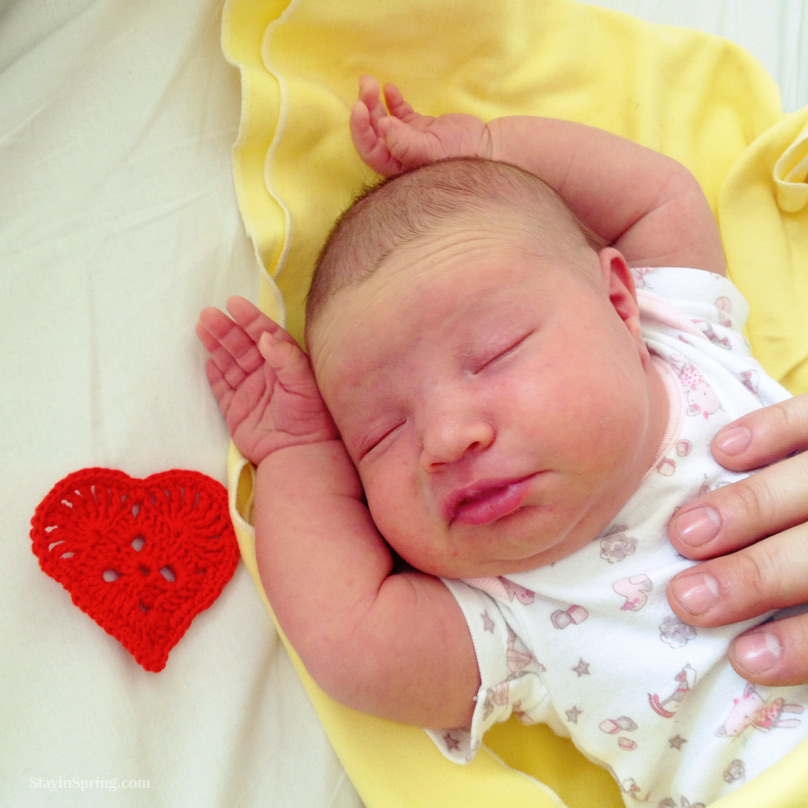 My youngest girl will turn 2 years old in a month. And believe me, the more kids you have, the faster time flies. Marge is our little cheerful sun, who loves talking and singing. The words "She started to sing before she could talk" of the famous ABBA song totally relate to her! And yesterday she told me "please" when she asked for something! Here are some of my latest pictures of her:
Моей младшенькой через месяц исполнится два годика. И поверьте, чем больше у вас детей, тем скорее летит время. Маргошка — наша жизнерадостное солнышко, которая обожает болтать и петь песни. Помните, как АББА пели: "She started to sing before she could talk" ("Она начала петь до того, как начала говорить")? Так вот это прямо про неё! Вот несколько последних фотографий Маргошки:
Here she makes a bed for her toy in a cardboard house.
Здесь она делает постельку для своей игрушки в картонном домике.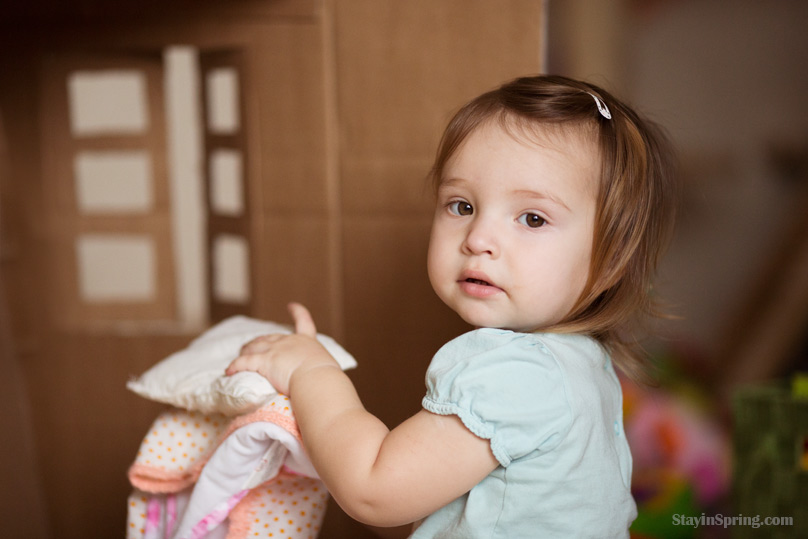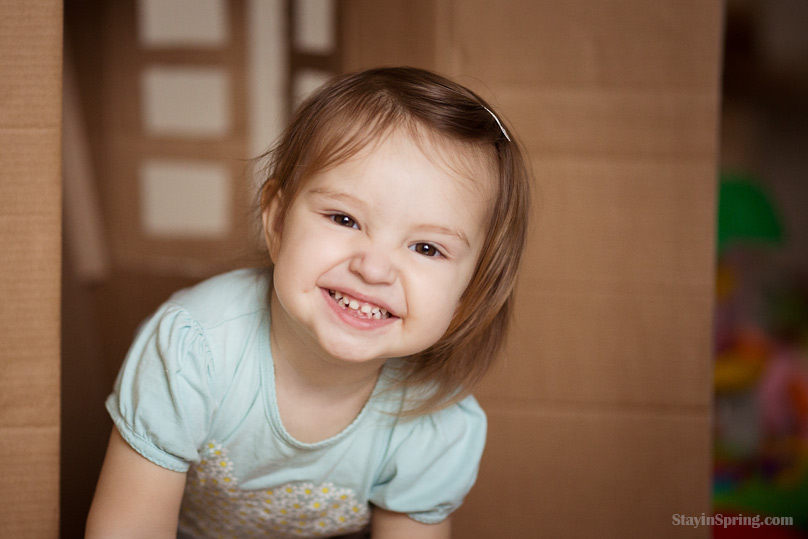 And here is Marge's favourite kitten (actually, she loves all the kittens she can reach). He is worth a kiss!
А вот Маргошин любимый котик (у неё вообще все котики в почёте), его даже поцеловать не жалко.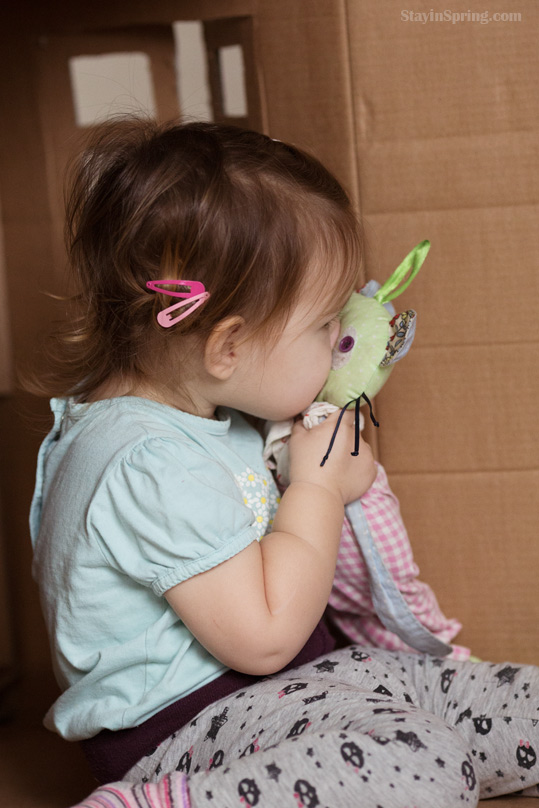 When I look back to her newborn times, my only regret is that I wasn't inspired enough to take pictures of her with a big camera. I thought of it like of a heavy bulky thing to carry, that could be easily replaced with a much lighter iPhone for my needs. Now that I know about photography so much more, I feel really sad about missed opportunities of making an incredible memory for our family and for my daughter of those times.
Когда я вспоминаю дни с новорождённой Маргошей, меня печалит только мысль о том, что у меня не была вдохновения фотографировать её серьёзным фотоаппаратом. Тогда я считала его тяжёлым и неудобным и предпочитала для своих фото-затей замещать его намного более легковесным и компактным айФоном. Теперь, когда я знаю намного больше о мире фотографии, я действительно жалею об упущенной возможности оставить на память нашей семье и нашей дочери чудесные фотографии того времени.