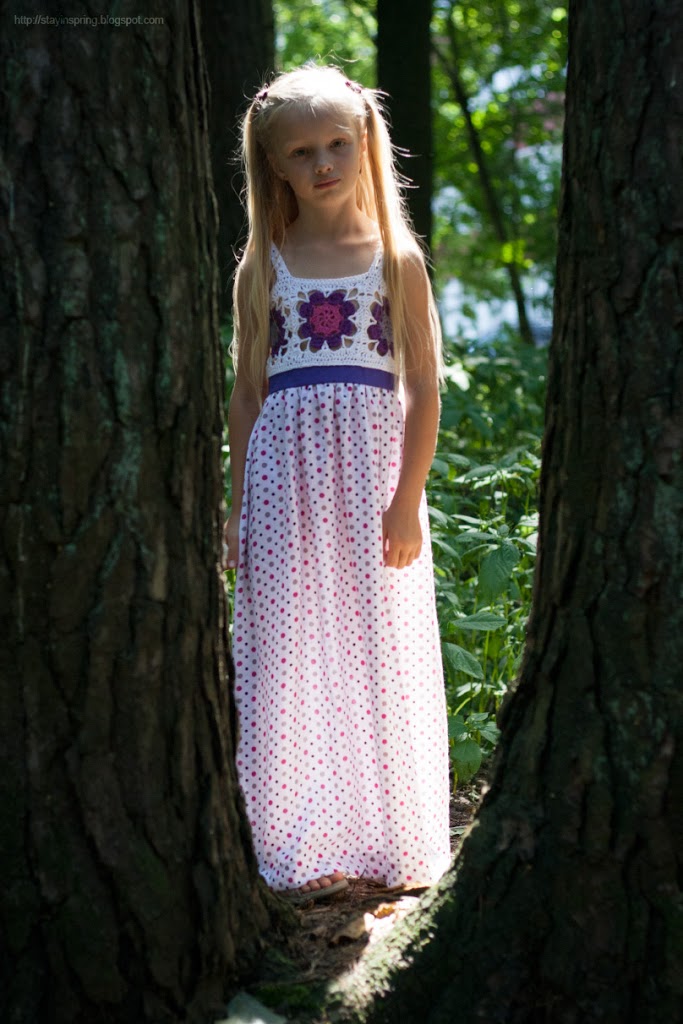 Летнее платье для Настеньки
A week or so ago I came across an easy to make idea of a very beautiful summer dress with a crocheted yoke at Lanas de Ana. It seemed really attractive idea to make this fast project for one of the girls. Besides, I searched for a maxi dress for girls, but couldn't find one. So it was decided to make this dress as a maxi. I didn't follow the initial pattern, just took the idea.
Примерно неделю назад я набрела на простую в исполнении идею нежного летнего платья с вязаной крючком кокеткой. Дело было в блоге
Lanas de Ana
. Идея мне показалась быстро-выполнимой и потому особенно привлекательной. К тому же, я уже некоторое время нахожусь в поисках макси-платья для девочек, и это был повод сшить такое своими руками. Я не стала следовать
предоставленной инструкции
, только вдохновилась этой чудесной идеей.