Барселона, Готический квартал (III).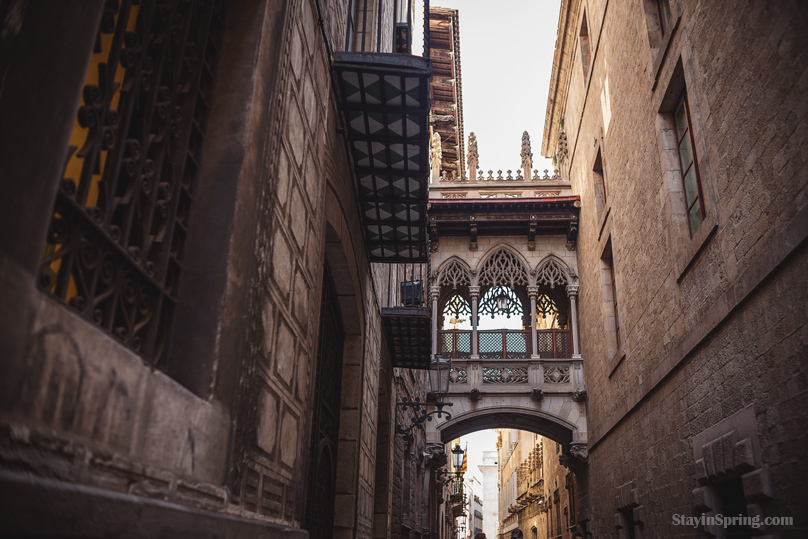 As you might remember, the previous part of the story about us in Barcelona ended with Marge falling asleep in a cafe. Her nap didn't last long though because we decided to move in another cafeteria to eat some ice cream, but I had to carry her by myself and it ain't an easy task since she's quite heavy. And right when I felt that I'd begun losing it, which happened after about 5-10 minutes of carrying her, she woke up. We also didn't find an ice cream shop near us and opted for a Starbucks instead.
Как возможно вы помните, предыдущая история о Барселоне закончилось тем, что Марго уснула в кафе. Её сон, правда, был короток, потому что мы решили переместиться в другое кафе за мороженным. И, т.к. нести её надо было мне, далеко унести мне её не удалось. Примерно через 5-10 минут после нашего выхода руки мои начал потихоньку опускаться от тяжести. Марго почувствовала перемены и проснулась. Кафе с мороженным мы так и не нашли, и просто пошли в Старбакс.